Currency markets undaunted by higher NZD from USD weakness, unshaken by prospect of more RBNZ rate cuts. NZD rises against others too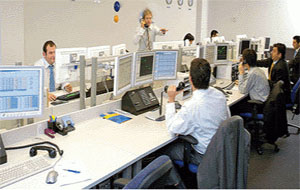 By Kymberly Martin

The USD has continued to subside overnight.
The NZD/USD has maintained its outperformance, trading above 0.6900 this morning.
The post-Yellen decline in the USD continued unabated overnight, even after a marginally above consensus outcome for the US ADP employment report. However, equities continued their rally, buoyed by the 'goldilocks' prospect of decent US growth but no apparent risk of imminent rate hikes.
The EUR/USD sits higher this morning, at 1.1330, though below its early morning highs above 1.1360. By contrast, the GBP/USD was unable to hold onto intra-night gains and this morning trades at a similar level to yesterday morning, just below 1.4400.
But there has been no holding back the NZD/USD. Late last evening it gapped through technical resistance at 0.6900, subsequently trading between 0.6900 and 0.6950. This is the currency's highest level since June last year.
Most of its current upward momentum appears to derive from USD weakness and previous positioning, rather than domestic developments. The NZD remained undaunted by the market increasing RBNZ rate cut expectations yesterday. It is therefore not clear that today's ANZ business survey will dent the currency's near-term upward momentum, even if it were to encourage the market in its rate cut expectations.
The break higher in the NZD/USD also saw the NZD push higher on the crosses. Notably the NZD/AUD briefly traded around 0.9050, before settling at its current level near 0.9020. Against the USD the AUD has also continued a general upward path since last evening. From early evening lows near 0.7620, it now trades at 0.7660.
There are a handful of overnight data releases with potential to impact currencies. These include the Eurozone core CPI reading, German retail sales, Canadian GDP and the US Chicago PMI.
---
Get our daily currency email by signing up here:
---
Kymberly Martin is on the BNZ Research team. All its research is available here.