Selling pressure on NZD/USD likely at 73c; oil price up 2.8% as US inventories fall; Aussie employment tipped to be above consensus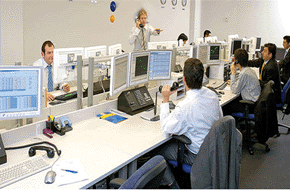 By Kymberly Martin

While the USD index has been fairly range-bound over the past 24-hours the AUD and NZD have outperformed. The CAD has experienced a tumultuous ride.
Early this morning the CAD initially strengthened against the USD as the Bank of Canada left rates unchanged and the early headlines were of economic strength.
However the currency soon reversed as BoC Governor Poloz said the Central Bank had "actively" discussed the possibility of adding more stimulus to the economy. Consequently the USD/CAD has traded from 1.3100 to 1.3000 and back again in the early hours of this morning.
Elsewhere currencies were more orderly. The NZD/USD has traded a reasonably contained range between 0.7190 and 0.7250 over the past 24-hours, though experiencing a short, sharp spike early this morning. It now trades around 0.7230. Resistance is eyed on a move toward 0.7310.
The AUD/USD traded sideways for much of yesterday but pushed higher early this morning alongside a surge in global commodity prices.
WTI oil price futures gained 2.8%.The move appears supported by a report showing US crude inventories unexpectedly fell last week. Saudi Arabia's energy minister was also reported as saying that other nations have given "strong signals" they will help OPEC stabilize the oil price.
The AUD/USD now trades at 0.7720. The focus for the currency today will be the release of the AU employment report. Our NAB colleagues' expectations for employment gains are slightly above consensus, at 30k, though the survey is notoriously fickle.
The final US election debate is scheduled for 9pm (ET) today. No doubt the market will be keeping an eye on the spectacle from 2pm (NZT). The ECB will also meet this evening.
Get our daily currency email by signing up here:
---
BNZ Markets research is available here.