Roger J Kerr says there does not seem to be any further upside for the NZ economy - and therefore the currency - as far as offshore investors are concerned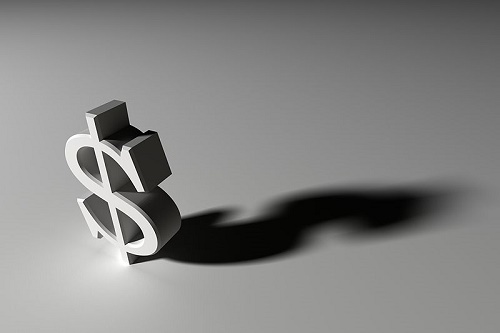 By Roger J Kerr
The attractiveness of the NZ dollar for international investors and currency market participants as a safe and secure destination to place your money (that also offered an enhanced yield return over alternatives) has lost some of its sheen.
Whilst the NZ economy bubbles along in early 2018 with high agricultural commodity prices, strong tourism and a stretched construction industry, further upside on the economy and thus currency value for the offshore punters just does not seem to be there.
The downside risk of substantial NZ dollar weakness for some reason, however also appears low at this point in time.
Only a dramatic and significant strengthening of the US dollar or something going horribly wrong for the NZ economy that we do not know about would push the Kiwi well into the 0.6000's.
Both risks seem unlikely with the US dollar struggling to hold its ground in global FX markets despite strong US economic data and rising US interest rates.
The new Government in New Zealand is busy organising task forces, enquiries and special committees to address social and economic issues; however, nothing has really changed for the real economy in terms of any change in direction of economic policies.
A continuation of the 0.7000 to 0.7400 range trade for the NZD/USD exchange rate over coming months appears to be the higher probability outcome with importers hedging at the top-end of the range and exporters doing likewise at the bottom-end of the range.
The fundamental reason why the NZD/USD rate has a very small probability of moving above 0.7400 and holding there is that US short-term interest rates will be moving above our short-term rates this year.
The Kiwi dollar's yield pick-up advantage has disappeared. Interest rate market changes internationally are now providing more downside risk for the Kiwi dollar with our 10-year Government Bonds now only 0.15% above US 10-year Treasury Bond yields.
At some point very soon existing NZ bond holders (a Chinese sovereign wealth fund for instance) will conclude that there is no reason to be invested in a small/illiquid bond and forex market like New Zealand when the interest rate differential is only 0.15%. As they become sellers of NZ bonds, they also sell the Kiwi dollar as they pull their money out.
The Labour coalition Government has always been confident that local business confidence will bounce back up again quite quickly after the knee-jerk collapse in November and December.
That confidence is about to be tested with ANZ business confidence survey results this Wednesday and consumer confidence out this Friday.
My observation is that small and medium business owners still have many concerns about the labour market environment and Government policies in this area.
It may be argued that the high agri-commodity prices and booming tourism sector are disguising weaker parts of the economy and any unexpected change to the two positive forces would change the overall economic outlook to the negative.
Current FX market speculative positioning in the NZD/AUD cross-rate suggests a greater likelihood of NZ dollar selling against the Aussie from rates above 0.9300.
The Kiwi dollar has out-performed the Aussie against the USD over recent weeks for no justifiable reasons; the reverse seems more likely over coming weeks. Both commodity price and interest rate differentials point to a lower NZD/AUD cross-rate towards 0.9100.
---
Roger J Kerr contracts to PwC in the treasury advisory area. He specialises in fixed interest securities and is a commentator on economics and markets.