Chinese conciliatory tone allays market fears of a trade war, pushes commodity currencies up as risk-on tone develops. Slight firming in UST yields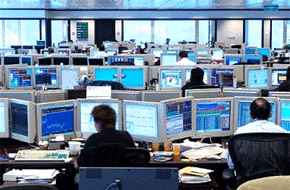 Commodity currencies have outperformed and equity markets have recovered since President Xi's speech yesterday allayed fears of a US-China trade war.  Other currencies and bond markets have seen only modest price movements.
Yesterday afternoon President Xi's keynote address at an Asian economic forum struck a conciliatory tone and allayed some market fears of the current verbal trade war between US-China morphing into an actual trade war.  He said that China was entering a "new phase of opening up" and pledged commitment to further economic liberalisation, promising greater intellectual property protection and increased access to China's financial and manufacturing sectors for foreign companies.  Much of this has been heard before, including at the Davos forum, but timing is everything, and Xi's comments were music to the ears for the market, which has been fixated on global trade concerns.  Actions speak louder than words so the market will still remain on tenterhooks regarding this theme.  Overnight, White House trade adviser Peter Navarro said the doors are open for trade talks between the world's two largest economies.
As Xi spoke, commodity currencies saw an immediate boost and there has been a further extension overnight.  This has seen the NZD rise by 0.9% and test 0.7375.  The downward channel that looked to be under development no longer appears valid.  Still, the 0.7440 area remains a key level of resistance.  On a TWI basis, the 74-76 zone that the NZD has been stuck in since early January remains in play, although at 75.8, the TWI is back to the top end of the range. 
The AUD and CAD have risen by a similar amount which sees these NZD crosses flat, with NZD/AUD hovering near 0.95.  Neither the NZ QSBO or NAB Australian business survey were market moving. The QSBO showed business confidence still weighed down, as is typical during periods of a Labour-led government.  Capacity constraints remain the main story of the survey.  NAB's survey showed confidence measures falling off recent highs.
Oil prices are up over 3½%, supported by the reduced threat to global growth of a US-China trade war but also as sources believe that Saudi Arabia wants to get oil up to $80 a barrel to support its fiscal spending programme and ahead of the float of its state energy giant Aramco.  Brent crude broke through the $71 mark for the first time since mid-2015.  Despite higher oil prices, the NZD has managed to keep pace with CAD, which sees the cross hovering around the 0.93 mark.
Of the other major currencies JPY is the weakest, as one would expect with the risk-on tone, and this sees NZD/JPY up through 79.  EUR and GBP are only slightly higher.  EUR shot up 50pips after the ECB's Notowny, a known hawk, indicated that he'd prefer rates to move sooner than mid-2019 (the current consensus) and at a faster pace than others think to have some room for manoeuvre should economic conditions later deteriorate.   Following these comments an ECB spokesperson emailed a statement that "Governor Nowotny's views are his own….they do not represent the view of the Governing Council" and this saw EUR give up some of that gain.
GBP was bid after the BoE's McCafferty said in a Reuters interview that there was some modest upside risk to the wages and inflation outlook and that the bank "shouldn't dally when it comes to tightening policy modestly".  A rate hike in May is priced at around a 90% probability.
Xi's speech saw a mild lift in the US 10-year Treasury rate during Asia trading but it has remained steady since.  It currently trades at 2.80%, the same level as at the NZ close. Tonight's US CPI data is the highlight on the economic calendar this week.   Annual inflation will jump up as last March's very weak figure drops out of the calculation, but this is well acknowledged by the market.  PPI data last night were slightly stronger than expected and they support the view that inflation pressures are gradually increasing.
The FOMC minutes tomorrow morning shouldn't add much to the body of knowledge, given the detail provided at the press conference and reaffirmed at Fed Chair Powell's recent speech.  During the local trading session there might be some vague interest in RBA Governor Lowe's speech, although a neutral policy tone should remain evident.
---
Get our daily currency email by signing up here:
---
BNZ Markets research is available here.