NZD sits this morning around 0.7020, down ever so slightly from the 0.7030 level it was anchored around for much of last week; EUR has generally had a positive session; US Treasury rates are higher, with a slight flattening bias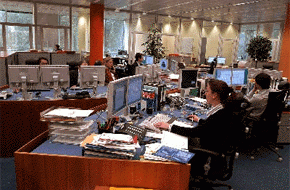 It has been a quiet start to a huge week on the economic calendar and ahead of the historic US-North Korea leaders' meeting.
There has been limited fall-out from the post G7 leaders' meeting spat between President Trump and Canada's PM Trudeau.  Equity markets are modestly higher across the board, as are bond rates in core markets.  CAD has been somewhat of a casualty, but not significantly so.  USD/CAD is up 0.5% to 1.2990 and NZD/CAD is up 0.3% to 0.9120.
Markets are in a wait-and-see mode, with focus today on Trump's meeting with Kim Jong Un, the first ever meeting between sitting Presidents of the US and North Korea.  Proceedings will kick off with a handshake at 1pm NZ time. There is a hint of optimism that some progress will be made in US-North Korea relations but intermingled with a fair degree of scepticism.  The market also awaits key US CPI data tonight ahead of the Fed and ECB meetings later in the week, amidst a plethora of other economic data this week.
The NZD sits this morning around 0.7020, down ever so slightly from the 0.7030 level it was anchored around for much of last week.  Manufacturing sales data were slightly better than we counted on, but Q1 GDP – released next week – still looks to be on the soft side, around 0.5% q/q on our estimate, with expenditure-GDP expected to come in weaker at just 0.1% q/q.
The only global economic data released overnight worth mentioning was UK industrial production and trade data and both were much worse than market expectations, with manufacturing output dropping the most in over 5 years and the trade deficit blowing out.  GBP fell 70pips after the release, eventually finding some support at 1.3350.  Focus turns to the EU (Withdrawal) Bill which returns to the House of Commons tonight.  While it is expected to be a close vote, PM May is expected to have the numbers to get the bill through and avoid an immediate challenge to her leadership.  UK CPI and wages data this week will have more bearing on how the Bank of England plays its policy card over the rest of the year.
EUR has generally had a positive session following the weekend interview provided by new Italian Finance Minister Tria.  He allayed some concerns of the market, saying that "there is no discussion of any proposal to leave the euro. The government is determined to block in every way possible market conditions that would push toward an exit".  He added that the new government aims to boost growth and employment with structural reforms and better conditions for investment, not through deficit spending.  EUR is up slightly to 1.1790 but there was more impact on the bond market, with the Italian 10-year rate down 29bps to 2.82%.  German 10-year bunds are up 5bps to 0.49%.
Against that backdrop, US Treasury rates are higher, with a slight flattening bias, ahead of what is expected to be a slightly more hawkish FOMC statement on Thursday morning.  The 10-year rate has traded a tight 2.95-2.97% range, with the 3% looking like an area of resistance.  NZ rates barely moved yesterday, with the Australian public holiday making for a quiet day.
The AUD has spent much of the day just above the 0.76 mark, slightly outperforming the NZD, taking the NZD/AUD cross down to 0.9230.  JPY has underperformed alongside the higher global bond rate backdrop, seeing USD/JPY up 0.4% to 110.0.  Of the central banks meeting this week, the BoJ holds the least interest as it looks likely to keep policy highly stimulatory, with core CPI inflation moving away, not towards its 2% target.
The key data release tonight is the US CPI, where expectations are centred on more upward drift to annual headline and core inflation measures.  For core CPI, 46 out of 49 economists predict an outcome of 0.2% m/m, so expect a market reaction on any surprise above or below that result.
---
Get our daily currency email by signing up here:
---
BNZ Markets research is available here.