Equity markets and global bond yields have fallen modestly overnight; GBP is stronger on the day; NZD made a new year-to-date low yesterday; NZ 10 year bond yield up 7bps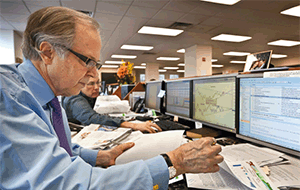 Equity markets and bond yields have fallen modestly overnight, probably due to lingering concerns over the US-China trade spat.  The GBP is stronger on the day after Chief Economist Haldane dissented in favour of a rate hike at the Bank of England's meeting.  The NZD made a new year-to-date low yesterday, but has recovered overnight to 0.6880.  NZ GDP was on expectations with little impact on either the NZD or local rates markets. 
There's a mild risk-off tone to market moves overnight, with equity markets down in Europe and the US and core bond yields lower.  The S&P500 is down around 0.5% with most European bourses 1% to 1.5% lower.  Fears of a US-China trade war, and the potential economic fall-out, continues to hang over the market, albeit without much fresh news overnight.  Overnight, German carmaker Daimler (which manufactures several models in the US) blamed planned Chinese tariffs on US auto imports for its lower earnings guidance and its share price fell over 4%.  Meanwhile, India retaliated to US tariffs on steel and aluminium with reciprocal tariffs on US goods.   The market response to the brewing US-China trade conflict remains very measured so far. 
Risk sentiment wasn't helped by a rise in Italian bond yields after the Italian senate confirmed two eurosceptics to head up the parliament's finance and budget committees.  While the Italian 2 year yield rose around 30bps overnight, yields are much lower than they reached several weeks ago when concerns around Italy peaked.  The two appointees have both made suggestions that Italy should leave the euro in the past, but importantly they are not sitting in (more influential) cabinet positions.  The market has been reassured by comments from the new finance minister Tria that Italy will abide by EU rules and has no plans to leave the euro.  Despite this, League leader and Deputy PM Salvini said yesterday that he aimed to lower the retirement age for pensions, setting up a potential confrontation with the EU later this year if the coalition chooses to go down that route. 
The EUR fell after news of the Italian parliamentary appointments to just above 1.15, near year-to-date lows but it has since bounced strongly to 1.1625.  A weaker than expected Philly Fed Business Survey (albeit one that remains at healthy levels) contributed to a fall in the USD and rise in the EUR.  The USD is weaker across the board overnight. 
The GBP is one of the top performing currencies overnight after Chief Economist Andy Haldane dissented in favour of a 25bp rate hike at the BoE's MPC meeting.  The BoE kept rates unchanged at 0.5%, but the 6:3 vote was a surprise (7:2 was expected) and Haldane's change in stance has seen the market increase its probability of an August hike from 45% to 65%.  The BoE minutes said most members saw value in waiting for more data to confirm the growth slow-down at the start of the year was temporary, setting the stage for a rate hike later this year if UK data improves.  The GBP, which had made new lows for the year at 1.3102 subsequently spiked higher and it now trades at 1.3260.  Governor Carney's Mansion House address this morning will now take on added significance and the market will be on watch-out for any signals from the Governor about the prospect of an August rate rise. 
The NZD steadily fell through the APAC session, breaching previous support around 0.6850 and making new year-to-date lows at 0.6826.  But the decline in the USD overnight has seen the NZD bounce to 0.6880, slightly above where it was this time yesterday.  The NZD was the worst performer against the USD over the past 24 hours. 
There was no immediate market reaction to NZ GDP yesterday, which showed a 0.5% increase in GDP growth in the first quarter (2.7% year-on-year), matching economist expectations.  While GDP was lower than the RBNZ's 0.7% forecast from the May MPS, our economists point out that Q1 growth was affected by some one-off factors and they expect a strong bounce-back later this year, assisted by the government's fiscal stimulus. 
There was a large move higher in NZ government bond yields yesterday, with the 10 year bond yield up 7bps.  Yields had already risen earlier in the session in response to overnight moves in US Treasuries, and these moves extended after a weak tender of the 2037 maturity government bond, which revealed a bid-to-cover ratio of only 1.16.  With US Treasury yields declining 4bps overnight, we can expect some partial reversal in NZ government bond yields this morning. 
In the day ahead, the European flash PMIs are released while OPEC and Russia will meet to discuss a potential oil supply increase.  Overnight, Saudi Arabia's energy minister said that a 1m barrels per day supply boost would be a "good target to work with". 
---
Get our daily currency email by signing up here:
---
BNZ Markets research is available here.