In the shadow of Canadian, Brexit, and NAFTA news, the Kiwi dollar has turned up. Italian bonds benefit from 'confidence' policy statements from their new government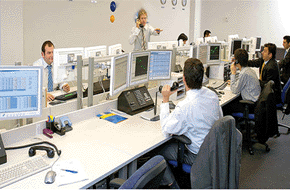 Market movements have been modest, but the NZD heads the leaderboard with broadly based gains, recovering after reaching a fresh low during local trading. US Treasury yields are unchanged.
Against a backdrop of improved performance by emerging market currencies, the NZD is up 0.5% in overnight trading to 0.6590.  During local trading yesterday, the NZD was flat, although there was a flow-driven temporary lurch down to a fresh low of 0.6530.  The NZD has trended higher from the European open, keeping company with other esteemed currencies like the Turkish lira, Argentine peso and Brazilian real.  There was little market reaction to NZ building work data coming in well below market estimates, posing some downside risk to Q2 GDP estimates, and QV data released this morning showed a slight moderation in house price inflation to 4.8% q/q.
Other commodity currencies haven't fared as well, with NZD/AUD and NZD/CAD crosses both higher.  The AUD was well supported after stronger than expected Q2 GDP data which saw it break up through 0.72, and NZD/AUD fell below 0.9080, but the data are dated and this all eventually reversed. NZD/AUD sits 0.4% higher for the day at 0.9165.
Overnight, the Bank of Canada left rates unchanged, as widely expected, and reiterated that gradual hikes will be warranted as the economy is near capacity.  The market continues to price in a more than 80% chance of a hike next month.  The statement added that the Bank is "monitoring closely the course of NAFTA negotiations and other trade policy developments, and their impact on the inflation outlook".  US-Canada NAFTA negotiations have resumed, but comments soon after we went to press yesterday morning by PM Trudeau suggested that Canada was digging its heels in on the thorny dispute resolution issue, adding that he won't sign an agreement that doesn't benefit Canada.  USD/CAD is flat at 1.3190 while NZD/CAD is 0.5% higher at just under 0.87.
GBP has been whippy again as Brexit headlines dominate.  Bloomberg reported that Germany is ready to accept a less detailed agreement on the UK's future economic and trade ties with the EU in a bid to get a divorce deal done, while the UK is also willing to settle for a vaguer statement of intent on the future relationship, postponing some decisions until after Brexit day. GBP gained over 1% on that report, and then lost half of that gain after Reuters reported that the German government said its position is unchanged.  Both EUR and GBP are up around 0.3% to 1.1620 and 1.2900 respectively.
In economic news overnight, the US trade deficit was in line with the advance estimate, which showed a chunky widening in July and record deficits with China and the EU.  Euro area final PMI services data were in line with early estimates while UK services PMI data was stronger than expected, but there was little market reaction.
US Treasuries have traded in a tight range and the 10-year rate is unchanged at 2.90%.  The Fed's uber-dove Bullard said overnight that market pricing implied that Fed policy might be too tight, noting the flat yield curve and market-based measures of inflation expectations still below levels consistent with the 2% target.  His view is a minority one on the FOMC. Tonight the Fed's Williams gives a speech, which will be more widely read since he is now the vice-chair of the FOMC and head of the NY Fed.
Italian bonds showed the largest movement, with the 10-year rate down by 8bps to 2.92% (at the beginning of the week the yield was tracking around 3.20%), as the market continues to reduce its fear about the upcoming Italian budget.   Deputy Premier Di Maio said that "Budget law will reassure markets, but also Italians".
NZ's swap curve showed rates up about 1bp, while the government curve showed 3-4bps higher yields, something more consistent with the prior move in US Treasuries.
---
Get our daily currency email by signing up here:
---
BNZ Markets research is available here.