Equities and bond yields are lower and, overnight, commodity currencies have drifted lower, while JPY is the best performing major currency; Brexit woes continue to impair GBP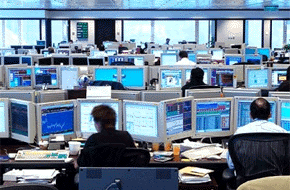 The risk-on rally post the Xi-Trump meeting hasn't lasted long, with risk assets reversing course.  Equities and bond yields are lower and, overnight, commodity currencies have drifted lower, while JPY is the best performing major currency.  Brexit woes continue to impair GBP.
Some doubts have emerged about what was actually agreed at the Xi-Trump meeting at the weekend, with China silent in response to some of Trump's post-meeting tweets, and Trump's advisor Kudlow unable to confirm details.  Trump tweeted this morning that both Presidents wanted "this deal to happen, and it probably will", adding that "But if not remember, I am a Tariff Man. When people or countries come in to raid the great wealth of our Nation, I want them to pay for the privilege of doing so."  He also suggested that the 90-day ceasefire in the trade war could be extended if negotiations continued.
And so the risk-on rally post the Xi-Trump meeting has already drawn to a close and the market is back-tracking. The S&P500 index opened slightly lower and has fallen steadily throughout the NY morning session and is currently down a hefty 2%.
Global rates have fallen, with the US 10-year rate trading down to as low as 2.91%, a 3-month low. There has been a lot of market focus on the inversion on parts of the US curve, noted in 2s3s, 2s5s and 3s5s for the first time since 2007.  The hint of Fed rate cuts is now being priced into the Fed Funds curve from early 2020, whereas a month ago this was much later in 2020.  Historically, inversion of the yield curve has been an early warning signal of an economic recession, but the market seems to be getting ahead of itself here.  Lead times can be long and variable and historically the 10-year less 90-day rate has been the best curve indicator of recession, and that currently sits around +50bps.  NY Fed President Williams maintained his outlook for Fed policy, telling reporters that "With the economy on a really strong kind of path" and a lot of momentum, "further gradual increases over the next year or so" still make sense.
NZ rates were driven lower yesterday by global forces, seeing the curve flatten, with long-term government rates down 6-7bps and 10-year swap down 5bps.  The 10-year rate government rate is back testing September and October support just above 2.50% and has tumbled almost 30bps over the past four weeks.
In currency markets, JPY has outperformed with the risk-off backdrop.  USD/JPY is down 0.7% to 112.80.  The NZD trades this morning around 0.6930, similar to this time yesterday, but reversing course after a decent run up to as high as 0.6970 in early European trading.  The GDT dairy auction showed the average winning price up 2.2%, the first positive auction result since the season began 1 June, as forewarned by more positive trading in the NZX futures market recently.  Still, there's a good chance that Fonterra revises downwards its projected milk payout tomorrow, closer to the $6 mark.
QV house price data released early this morning showed a 3.5% y/y lift in pricing, with a new methodology resulting in downward revisions to previous data of nearly 2 percentage points.  Still, prices are rising, unlike in Australia.  The contrasting fortunes of the Australian-NZ housing markets, is one factor that has helped support the NZD/AUD cross rate, which is up to 0.9440 and we think there's a good chance that 0.95 is broken, as we saw earlier in the year.
GBP has traded a wide range again.  It shot up to 1.2840 after reports that Britain could decide to withdraw its notification to leave the EU without seeking permission of other remaining member states, according to advice to judges at the European Court of Justice.  However, the positive glow didn't last for long as focus turned to the UK Parliament, which debated a motion to decide whether the government was in contempt of Parliament for willfully refusing an order from the House of Commons to publish the government's full internal legal advice on the Brexit deal May struck with the EU.  The UK government lost the vote and this has seen GBP fall all the way down to 1.2660, while NZD/GBP is up to 0.5460.  The plunge in GBP has spilled over into EUR, seeing it down to 1.1330. 
In the day ahead, NZ building work put in place is expected to be strong, cementing in our expectations for a solid, if unspectacular GDP release next week.  Australian Q3 GDP data is expected to show a slowdown in growth to 0.6% qoq, with NAB's estimate even lower at 0.5%.  The Bank of Canada should leave policy unchanged in the early hours tomorrow morning, with market pricing close to a zero probability, given the steep fall in oil prices recently.
---
Get our daily currency email by signing up here:
---
BNZ Markets research is available here.