USD has drifted a little lower ahead of the FOMC announcement as has the US 10-year rate; NZD is little changed; AUD is little changed as well, seeing NZD/AUD steady around 0.9550; NZ 5 and 10-year swap rates fell by 2bps to 2.32% and 2.74% respectively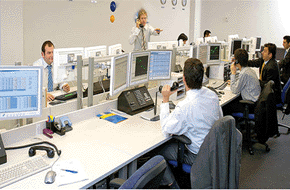 Markets are quiet ahead of the FOMC announcement at 8am NZ time.  The USD has drifted a little lower ahead of the announcement as has the US 10-year rate.  The NZD is little changed.
US equities are attempting to recover after making a year-to-date low earlier this week.  The S&P500 is currently up over 1% but, as we know, a lot can change in the last few hours of trading and the Fed's announcement later this morning will be crucial.  The Fed is widely expected by the market to deliver a "dovish hike", delivering the fourth rate hike this year and ninth for the cycle, but soften its language about the outlook.  The Fed is expected to tweak its previous language about "further gradual increases" in the Fed Funds rate.  A tightening bias will remain, but with further hikes towards neutral more dependent on the data flow.  On that note, the recent data flow should see a reduction in the extent of projected Fed Funds hikes by FOMC members over the next few years.
Over recent trading sessions, US rates have been drifting lower as the meeting approaches, positioning for a more dovish tilt.  During the Asian trading session, the 10-year rate briefly dipped below 2.80%, a level not seen since May and it currently sits around 2.81-2.82%.
USD indices are lower, with sentiment for EUR much better, which is up 0.6% to 1.1430. Italy's stand-off against the European commission over its budget is finally over.  The EC decided not to go ahead with sanctions against Italy which could have led to fines.  Last week, Italy trimmed some spending plans to reduce its deficit target from 2.4% to 2.04%, which was enough for the EC to hold back on triggering the "excessive deficit" procedure.  Italy's 10-year rate is down 17bps to 2.77%, a 5-month low.
On the economic front, Fedex, a bellwether for the US and global economy, saw its shares plunge over 10% after the courier company cut its earnings outlook reflecting its view that the global economy was slowing, saying that the "peak for global economic growth now appears to be behind us". It cited "continued tariff and trade concerns".  Yesterday, US Treasury Secretary Mnuchin said that US and Chinese officials would meet next month to try and resolve the trade dispute, looking to "document an agreement" by the 1 March deadline.
UK and Canada CPI data were broadly in line with expectations, with headline rates slipping on lower oil prices.  Core inflation rates for both countries were 1.8% and 1.9% respectively, close to target.  Both GBP and CAD are slightly stronger against the USD, the latter supported by a rebound in a 2-3% oil prices after yesterday's 6-7% plunge.
The NZD sits this morning at 0.6850, the same as yesterday, while AUD is little changed as well, seeing NZD/AUD steady around 0.9550.  The stronger EUR sees NZD/EUR slip below 0.60.  Data yesterday showed higher NZ consumer confidence, some of it driven by seasonal factors, while NZ's current account deficit widened to 3.6% of GDP, as expected.  NZ rates had a downward bias as US rates touched fresh lows.  The 5 and 10-year swap rates fell by 2bps to 2.32% and 2.74% respectively, the latter falling to the lowest close in over two years.
After the Fed is out of the way, focus will shift to the NZ Q3 GDP release. Market estimates are centred around 0.5-0.6% q/q.  A weaker GDP outcome than the 0.7% q/q figure estimated by the RBNZ would play to the RBNZ's downside risks it sees to the growth outlook, adding to the case for keeping policy unchanged for an extended period. In Australia, employment is expected to remain solid, with the risk of the unemployment rate printing below 5%.  BoJ and BoE policy meetings should pass with little market reaction.
---
Get our daily currency email by signing up here:
---
BNZ Markets research is available here.