US government shutdown averted and more positive vibes on US-China trade developments; commodity currencies outperformed alongside GBP, while US and European equities made decent gains; global rates were flat on Friday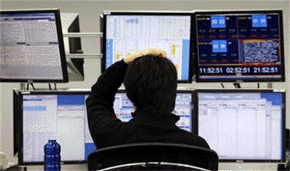 Risk assets performed well at the end of last week, with another US government shutdown averted and more positive vibes on US-China trade developments.  Commodity currencies outperformed alongside GBP, while US and European equities made decent gains.  Global rates were flat on Friday.
Last week's round of trade talks ended on a positive note, with Trump saying "It's going extremely well" and saying "it would be my honour" to remove the tariffs if a deal was done.  The WSJ reported that senior officials from both sides made some progress in sketching out the agreement, which would be in the form of a memorandum of understanding. They described it as a bare-bones pact that both sides said could serve as the framework for a deal that Trump and Xi later finalise at a summit.   Talks continue this week with the White House saying that "Much work remains, however".
Another US government shutdown was averted as Trump signed a spending bill that will provide $1.4b towards building the "wall" but at the same time he declared a national emergency that he hopes to use to direct more funds to his pet project. Trump's declaration has already set off the beginning of what is expected to be many legal challenges.
Very strong Chinese credit data suggested that the PBoC's moves to ease monetary policy might be working, although data at this time of the year can be distorted by the impact of the lunar New Year holidays.  Still, alongside stronger import and export data that were released a day earlier, they came as a relief following a long run of softer data.
All this positive news at the end of the week was enough to drive a further rally in risk assets, with the S&P500 up over 1% and European equities even stronger. The VIX index fell below 15, its lowest close since October.  Despite positive risk sentiment, the rates market was largely unperturbed, with the US 10-year Treasury rate up by less than 1bp to 2.66% and the 2-year rate up 2bps.  Data were mixed enough to keep the view that the Fed can remain on hold, with US consumer sentiment recovering by more than expected, while industrial production showed a surprising decline.  US 5-10 year inflation expectations fell by 0.3% to 2.3%, matching its record low.
The risk-on environment supported commodity currencies, seeing the NZD close at 0.6865, near its highest level for the week.  During the week there was an onslaught of domestic media commentary on a slump in NZ-China relations, linked to the government's decision to cut Huawei from Spark's 5G broadband rollout. It seems that this has yet to get the attention of the market, despite the potential damage to the NZ economy it could inflict if China really is pulling back on trade and making life difficult for NZ exporters.  The NZD ended up being the strongest of the majors for the week, with most of the gain coming after the RBNZ's MPS on Wednesday.  The AUD closed around 0.7040, near its high for the week just under 0.7050. 
GBP was the strongest of the majors on Friday, up 0.7% to 1.2890.  Retail sales bounced back stronger than expected in January, allaying fears that the economy was spiralling down ahead of Brexit day jitters.  Even with the recovery in GBP it is still nursing losses for the week, down over 0.4%.
EUR remained in the dog-box, with a series of negative headlines not helping.  The ECB's Coeure said that the Bank was discussing whether to offer new longer-term loans to banks – something the market has been thinking about – providing a strong signal that further policy easing was still on the agenda while rate hikes look like a distant prospect. In other news, Spain's PM called a snap election after Parliament vetoed his budget while an Italian lawmaker Borghi said that the country could leave the EU if upcoming Parliamentary elections don't bring reform. EUR slipped below 1.1240 but managed to claw its way back to just under 1.13 by the close. NZD/EUR rose to its highest level for the year, finishing the week around 0.6075.
The day ahead should be quiet, with a bare economic calendar and the US on holiday tonight.
---
Get our daily currency email by signing up here:
---
BNZ Markets research is available here.