There has been little change in global rates or futures for US Treasuries and US equities; NZD has peeled off after a rally during local trading hours; GBP has outperformed despite more political shenanigans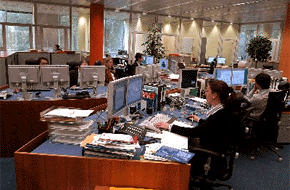 Trading has been light with US markets closed. There has been little change in global rates or futures for US Treasuries and US equities.  NZD has peeled off after a rally during local trading hours.  GBP has outperformed despite more political shenanigans.
With US markets closed, trading conditions and newsflow has been light.  US equity futures are flat, while US Treasury futures imply a 10-year rate 1-2bps higher from Friday's close.  Asian equity markets were strong following Friday's strong lead in the US – in the afterglow of more positive vibes on US-China trade relations – while European equities made a small gain.
In currency markets, changes have been modest, with GBP outperforming, up 0.3% to 1.2925. Seven lawmakers quit the UK's main opposition Labour Party and said they would sit in Parliament as a group of independent lawmakers.  The lawmakers, who are against Brexit, want a second referendum on the UK's membership of the European Union.   The defection added to the "fog of Brexit" but has done no damage to GBP.  GBP was weaker as rumours swirled about a Labour split but recovered after the announcement.  The move reduces the odds of PM May getting her Brexit deal over the line, and adds to the odds of an extension of Article 50, which pushes out the timing of any possible Brexit.  The modest positive GBP response likely reflects the reduced odds of a socialist Labour party forming a government should early elections occur.
EUR has pushed up through 1.13 despite more dovish comments from another ECB member and concern about Trump imposing auto tariffs on European cars, reflecting how much bad news is already priced into the euro. Findings of an investigation into whether imported cars could pose a national security threat were received by Trump over the weekend.  A spokesman for Germany's Merkel's said that he believed it does conclude that European car imports constitute a threat to US national security.  A spokesman for the European Commission said that "Were this report translated into actions detrimental to European exports, the European Commission would react in a swift and adequate manner".
ECB member Villeroy de Galhau said that the slowdown of the European economy is "significant" and the ECB could change its interest-rates guidance if it becomes clear the situation isn't temporary.  The dovish comments follow last week's message of the ECB's Coeure who said that the Bank was discussing whether to offer new longer-term loans to banks.
The NZD pushed up yesterday through local trading hours but it has been downhill since.  NZ's performance of services indicator showed a solid start for 2019 and suggests growth running at, or above, trend.  After nearing 0.69, the NZD has slipped back below 0.6850 on no fresh news.  After last week's strong run it is slightly lower on all the key crosses.  NZ rates were 1-2bps higher across the swaps and government curves.
AUD broke through 0.7160 but over the last couple of hours has faced some selling pressure and it sits at 0.7130. Yesterday we reported on the barrage of domestic media reports last week of deteriorating NZ-China relations, given its membership of "Five Eyes" and the banning of Huawei from building Spark's 5G broadband network.  A similar line is taken by some in Australia after PM Morrison said that a cyberattack on Australia's parliament was carried out by foreign agents.  The attack occurred a few days after reports emerged that Australia had rejected a billionaire Chinese political donor's application for citizenship and cancelled his residence visa while he was overseas. The SMH reported that the attacks are understood to carry the digital fingerprints of China, although authorities are concerned that another state could be replicating the hallmarks of Chinese intelligence to deflect blame towards them.
In the day ahead, the RBA's minutes of the February meeting should pass with little interest, given the detail provided by Governor Lowe and the Statement on Monetary Policy. In tonight's GDT dairy auction we're expecting another decent gain in pricing.  If so, it would accentuate upside risk to our current forecast of $6.25 for Fonterra's 2018/19 milk price.
---
Get our daily currency email by signing up here:
---
BNZ Markets research is available here.