US equities are modestly higher while US Treasury yields have nudged lower; USD has a soft underbelly, which sees the NZD and AUD push higher; GBP has been the strongest of the majors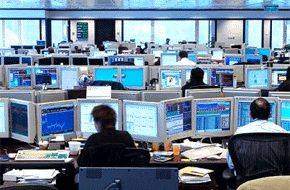 After its long weekend, US equities are modestly higher while US Treasury yields have nudged lower.  The USD has a soft underbelly, which sees the NZD and AUD push higher, both supported by talk of yuan stability as part of the US-China trade deal.  GBP has been the strongest of the majors.
The NZD drifted lower from late yesterday afternoon for no obvious reason and reached a low of 0.6815 just after midnight.  It has been onwards and upwards since then, as the USD weakened from the US open. In the last hour, the NZD (and AUD and yuan) have made further gains after Bloomberg reported that the US is asking China to keep the value of the yuan stable as part of trade negotiations, according to sources. The Trump administration has apparently been clear in its talks that any attempt to depreciate the yuan would be met with more or higher American tariffs. Sources say that both sides have tentatively agreed it will be part of the framework of any final deal.  The NZD is near its highs around 0.6880 as we go to print, with the NZD and AUD up around 0.8% from the NZ close.
Earlier, the GDT dairy auction showed a price index gain of 0.9%, with whole milk powder up just 0.3%.  While the increase was lower than widely expected, it follows a very strong run – six consecutive auction price gains, including a 6.7% gain in the previous auction, and prices up around 20% since late November.
Walmart reported its best holiday sales quarter in at least a decade, assuaging fears that US retail spending had fallen into a hole, suggested by official retail sales data.  The recent data showing a surprising plunge in December retail sales was brushed off by most at the time as unbelievable and likely reflecting seasonal adjustment and trading day issues.  Walmart's strong sales support that view. In other data, sentiment among US homebuilders rose in February for a second month, exceeding all forecasts, supported by lower mortgage rates.
GBP is the strongest of the majors, blasting up over 1% through 1.3050 – making further gains following the defection of MPs from the Labour party noted in yesterday's report, which reduces the odds of the scary scenario of a socialist Labour government led by Corbyn.  In Brexit news, UK and European officials are working on new legal text for the contentious Irish border backstop.  One of May's Ministers (Harrington) went off-message and publicly stated that Parliament will take control if May's deal doesn't go through, with plan B being an extension of article 50 to decide on alternatives. Data showed UK wage inflation growing at the fastest in a decade and strong employment leaving the unemployment rate at 4%, levels not seen since the 1970s.
At the other end of the leaderboard, Sweden's SEK is the weakest, with CPI data much lower than expected – core inflation at 2.0% y/y against 2.3% expected and 2.2% previously.  It was another reminder of the difficulties of generating some inflation in the current global environment even when extreme policy measures have been taken. 
This view also applies to Japan. Bank of Japan Governor Kuroda told parliament the central bank would consider extra monetary easing if a stronger yen affected inflation and the economy.  Options included lowering bond yields and increasing asset purchases.  We see this as a bit of an empty threat, with Japan's 10-year rate already below 0.1% and little to show for its massive balance sheet expansion.  It was more likely just a warning shot against a stronger yen and the market was temporarily sucked in by it.  Against a weak USD, the yen made no inroads as the market has taken notice of Kuroda's comments.  USD/JPY is flat around 110.50 and NZD/JPY is back up to its highs for the year over 76.
US Treasury rates have drifted lower, despite the positive Walmart and housing market news.  The 10-year rate sits 2bps lower at 2.64%.  The Fed's Mester said that she would be comfortable slowing or stopping the Fed's balance sheet reduction programme by the end of 2019, supporting the view of the Fed's Brainard and Daly.  NZ rates had a slightly positive bias in trading yesterday.
The data calendar is fairly barely over the next 24 hours.  Australian wage data is of some interest, given the RBA's focus on the labour market, although expectations are for a fairly steady result.
---
Get our daily currency email by signing up here:
---
BNZ Markets research is available here.