A couple of blows to the AUD has seen it tumble and drag down the NZD in its wake; global rates have pushed higher; USD nudged higher following the release of the FOMC minutes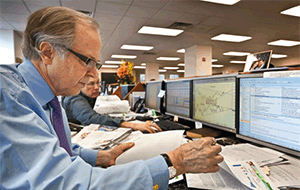 A couple of blows to the AUD has seen it tumble and drag down the NZD in its wake. Weaker global economic data haven't helped which have seen weaker European and US equity markets.  Despite the risk-off tone, global rates have pushed higher.
Soon after we went to press yesterday, the USD and US rates nudged higher following the release of the FOMC minutes of its late-January meeting.  Our read of the minutes was slightly on the hawkish side, with an ostensible tightening bias still in play.  While there was some uncertainty about what to do with the Fed Funds rate, several members argued that further rate increases might be necessary if inflation tracked higher than forecast, while several others would look for another rate hike if the economy evolved as expected.  And if uncertainty abated, then the characterisation of being "patient" on rates might need to change.
There has been some follow through price action, with the USD remaining well bid and rates drifting higher. US-China trade talks are continuing, with China proposing to buy an additional $30b of US agricultural products per annum. A number of memoranda of understanding are said to be currently under discussion, which span non-tariff barriers, services, technology transfer and intellectual property.
Data released overnight were mixed, but biased towards the downside.  US Philly Fed, durable goods, existing home sales and the Markit manufacturing PMI indicator were weaker than expected.  The Markit services index was stronger.  Euro area flash PMIs in February were mixed, with a stronger reading for services offsetting a weaker reading for manufacturing. The latter fell below the 50 mark, driven down by a further big fall in Germany, which remains on a worrying trend.  The composite reading still points to a soft euro-area economy in Q1.
For Germany, investors seemed to put more weight on the stronger services index than the weaker manufacturing index, seeing 10-year bunds up 3bps to 0.13%.  US rates are also higher across the curve despite the softer US data, perhaps reflecting some spillover from higher European yields and follow-through from the FOMC minutes.  The US 10-year Treasury is up 5bps to 2.69%.
Higher rates and softer data have seen modest falls in US and European equities and supported the yen.  Against a backdrop of a generally strong USD, USD/JPY is steady around 110.80.
The AUD is the weakest of the majors by far, down 1.4% since this time yesterday to 0.7075. The AUD jumped up through 0.72 after a stronger than expected employment report, but fell soon after, following Westpac's change in call for RBA policy, suggesting that the central bank will cut rates in August and November.  The AUD took another lurch down after a Reuters report claimed that China's Dalian port had banned Australian coal imports indefinitely. The veracity of the Reuters report is still being determined and a Chinese Commerce Ministry Spokesperson has stated they have no information about any coal ban and Australia's Trade Minister is seeking clarification. And reasons for the ban are also being speculated on, ranging from environment concerns in China, an over-supplied coal market and the more sinister political angle – with China accused of "punishing" Australia for its banning of Huawei from the 5G mobile infrastructure rollout. Stories of deteriorating China-Australia trade relations have been doing rounds this week just like we saw in NZ last week on NZ-China relations.
Against a robust USD backdrop, the much weaker AUD has spilled over into a weaker NZD, taking the currency just below 0.68 this morning and down 0.6-0.8% on most of the crosses. NZD/AUD traded as low as 0.9525 after the stronger Australian employment report but has since powered on up back through the 0.96 mark.
EUR and GBP have range traded with a slight downward bias against the USD. The ECB's next meeting in March is set to be an important one, with fresh staff forecasts following the run of poor data recently and decisions to be made on interest rate guidance and the possibility of new long-term loans (LTRO) to banks.  ECB minutes of the January meeting said that while the decision on new LTROs should not be taken too hastily, the technical analyses required to prepare policy options for future liquidity operations "needed to proceed swiftly".
UK PM May came away empty-handed after her dash to Brussels.  She has sent two of her key Ministers to Brussels to continue talks, but time is running out.  There are reports that Cabinet Ministers have given May an ultimatum that she promises to extend article 50 or they'll vote for the amendment on February 27 that gives Parliament control of the process, which will likely avoid the possibility of any "no-deal" Brexit.
In the day ahead, we hear from RBA Governor Lowe at a Parliamentary testimony.  Japan CPI and Germany IFO data are the key global releases, with nothing out of the US scheduled.
---
Get our daily currency email by signing up here:
---
BNZ Markets research is available here.