Equity markets have moved higher once again; CNY reached its highest level since July; NZD and AUD are the top performing currencies overnight; global rates have moved higher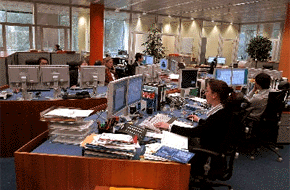 Equity markets have moved higher once again after Trump confirmed yesterday that he was delaying higher tariffs on Chinese imports.  Chinese equities moved into a bull market and the CNY reached its highest level since July.  Against this backdrop, the NZD and AUD are the top performing currencies overnight. 
The main news over the past 24 hours has been Trump's announcement that he would delay the March 1st deadline date for higher Chinese import tariffs (a new date was not mentioned).  Trump said via Twitter that " substantial progress" had been made on "important structural issues including intellectual property protection, technology transfer, agriculture, services, currency, and many other issues."  Overnight, Trump raised the prospect of a signing summit with Chinese Premier Xi, saying "we are getting very very close".  One of the sticking points to a full trade agreement is reportedly around enforcement mechanisms, if China were seen to be violating the terms of the agreement.  In China, Xinhua also cited substantial progress in the talks but an article warned that negotiations become more difficult as they near an end. 
Equities moved higher on the US-China news, despite the extension to the March 1st date having been widely discussed for weeks.  The CSI300 index of Chinese equities rose almost 6%, lifting its cumulative gain since January 3rd to 25% (meeting the traditional definition of a 'bull market').  The CNY was 0.4% stronger, and at its highest level since July (USD/CNY is now below 6.70). 
European equity markets were up a more modest 0.3% to 0.5%, while the S&P500 was 0.5% higher, led by the financials and IT sub-sectors.  A 9% increase in GE's stock price, after it announced it had agreed to sell one of its business lines as part of its deleveraging strategy, helped boost US equities.  The S&P500 is now only 4% off its record highs reached in late September, while the VIX index of implied volatility has fallen back below 14.  Not one to miss an opportunity to claim victory, Trump (via Twitter) championed the 43% gain in the Dow and 50% rise in the NASDAQ since his election. 
Against a backdrop of higher risk appetite and a stronger CNY, the NZD and AUD are the best performing currencies overnight.  The NZD is around 0.5% higher to 0.6880, having briefly flirted with 0.69 in the New York morning session.  The NZD/AUD continues to hover around 0.96. 
The weakest performer has been the Japanese yen, amidst the rise in equity markets, which is down 0.4% to a two-month low.  A 3.5% fall in Brent crude oil, after Trump complained that oil prices were too high and advised OPEC to "relax and take it easy", has hurt the Canadian dollar.  The CAD is 0.3% lower on the day, despite the strengthening in other commodity currencies.
There has been little net movement in the EUR or the GBP despite increased speculation that there will be a delay to the Article 50 deadline date of March 29th.  The Telegraph reported that Theresa May could announce a delay ahead of the Meaningful Vote on March 12th.  The article quoted Tobias Ellwood, a defence minister, who said that May could make a significant announcement when she returns from a summit in Egypt.  May continues to publicly say that there should be no delay, but EU Council President Donald Tusk called on the UK to announce a delay, saying it was the "rational solution".  MPs will vote on a number of amendments this week, some of which will seek to extend the March 29th date and avoid a no-deal scenario.  One amendment, put forward by Labour MP's Kyle and Wilson, would support May's Brexit deal if it were put to a second referendum.  Either way, we see the risk of a no deal scenario as receding, and see upside to GBP, and downside to NZD/GBP from here.  
Global rates have moved higher amidst the risk-on tone to markets.  The 10 year Treasury yield is 3bps higher to 2.68%, reversing its fall on Friday.  There was no major economic data overnight, although Atlanta Fed President Raphael Bostic (a non-voter this year) commented that he expected one more hike this year and one further rate rise in 2020, assuming the economy was "running fine".  Fed Chair Powell testifies before the Senate tonight, and markets expect he will reiterate his intention to be "patient" with further interest rate increases.  Powell is likely to be quizzed on the Fed's plans for the balance sheet, and the circumstances under which it could resume rate hikes. 
NZ rates were 1.5 to 2.5bps lower yesterday, following moves in global rates on Friday night.  There was little reaction to a much stronger than expected NZ retail sales release (which again contrasted with the signal sent from ECT data).   The core retail sales measure, which excludes vehicles and fuel stores, was up 2.0% in the quarter, taking its year-on-year increase to 4.5%, from 4.0%.  The overall message appears to be that the NZ consumer remains in good health.  RBNZ Geoff Bascand releases a speech today on the proposed bank capital requirements. 
---
Get our daily currency email by signing up here:
---
BNZ Markets research is available here.