A slightly weaker than expected US core CPI release overnight has triggered a fall in the USD and US rates; GBP remains volatile; NZD was again the top performing currency and NZD/AUD is now testing 0.97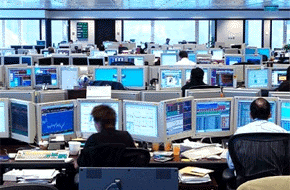 A slightly weaker than expected US core CPI release overnight has triggered a fall in the USD and US rates.  Risk sentiment remains relatively buoyant however, and US equities have pushed modestly higher.  The GBP remains volatile and has reversed yesterday's gains after Attorney General Cox said his legal advice on the backstop agreement was unchanged, meaning PM May's Brexit deal is almost certain to be voted down in parliament later today.  The NZD was again the top performing currency and NZD/AUD is now testing 0.97. 
The USD is slightly lower overnight, with the main driver being slightly weaker than expected US inflation data, both on a headline and core basis.  Core CPI was dragged down by used car prices (-0.7% m/m) and prescription drugs (-1% m/m), leaving the year-on-year rate just above 2%.  Overall, the data is unlikely to shift the Fed's view that inflation remains "muted" and policy will be on hold for the immediate future. 
The USD indices we monitor are down between 0.15% and 0.25% on the day and have now fully erased the gains made in the aftermath of the dovish ECB meeting last week.  That still leaves the USD indices towards the upper-end of their trading ranges over the past six months.  The US 10 year Treasury yield fell 4bps to 2.60%, helped also by a strong 10 year auction.  The 10 year Treasury yield is now threatening to break out of its recent, narrow trading range.  That said, volatility in rates and FX (with the exception of the GBP) remains low.  
Equity markets have extended their gains from earlier this week, helped by the CPI release and lower US rates.  The S&P500 is up 0.4% (to just below the key 2,800 level) and the NASDAQ 0.6% higher.  The Dow Jones has continued to lag the moves, and it is down 0.4% on the day, with a further 7% fall in Boeing shares, after more countries suspended use of its 737 Max plane, mostly to blame.  On the US-China trade front, US Trade Representative Lighthizer told the Senate that "our hope is that we're in the final weeks of having an agreement", although he cautioned that "there still are major, major issues that have to be resolved" and the US needed to retain the threat of tariffs as an enforcement mechanism in any deal.
The GBP has had a very volatile past 24 hours.  The GBP reached a high of 1.3289 yesterday morning after Theresa May announced that she had secured legally binding changes to her Brexit deal with the EU.  But the verdict from UK Attorney General Geoffrey Cox overnight was that there was still a risk, albeit smaller than before, of the UK being bound by the EU's rules indefinitely.  The DUP announced, on the basis of Cox's advice, that they would not support the deal and media reported that the Brexit-supporting European Research Group of MPs would vote against it as well.  That sets up an almost certain defeat for Theresa May when she presents her bill to parliament later today, and has seen the GBP reverse most of yesterday's gains – it currently trades around 1.3070, down more than 2 cents from yesterday's highs. 
Assuming May's deal is voted down, parliament is then due to have a vote on Wednesday on whether to leave the EU without a deal and then vote again on Thursday on whether to extend Article 50.  Parliament, which has a majority of Remain-supporting MPs, is highly likely to vote to extend Article 50, in effect delaying Brexit for a yet-to-be-determined period.  That should limit the extent of any further fall in the GBP, although the political situation remains fluid, and PM May will come under heavy pressure to agree to resign if she is defeated on her Brexit deal a third time.  It remains unclear what will break the parliamentary impasse, and we may hear more talk of the possibility of a second referendum. 
In other currencies, the EUR is up 0.4% to 1.1290, supported by a Reuters report that the ECB was looking to design its new LTRO loans in such a way as to limit demand from banks (unlike the earlier rounds of the facility).  The Japanese yen is down slightly amidst the improvement in risk appetite.
Amidst firmer risk sentiment and a broadly weaker USD, the NZD is the top performing currency on the day, up 0.6% to 0.6870.  The NZD/AUD has continued to push higher, and is now testing 0.97 as we write.  A further fall in business conditions in the NAB survey yesterday, to a below-average level of 4pts, has helped support gains in NZD/AUD.  Our NAB colleagues noted that the February NAB Survey (which covers a slightly larger quarterly sample of firms) suggests that conditions in Australia have indeed deteriorated significantly over the past 3-6 months.
There was a marginal move up in local swap rates yesterday, although we will likely see those reverse today after the overnight moves in US Treasuries.  The highlight yesterday was the inaugural syndication from the New Zealand Local Government Funding Agency, which issued $1b in five year bonds, making it the largest new issue by a non-government entity in the NZ bond market to our knowledge.  Pricing on the LGFA bond came at mid-swaps +34bps, towards the tighter-end of initial price guidance, indicative of strong demand.  The broader backdrop is one of constrained net issuance of NZ government securities, which has helped support demand for other high-grade issuers, such as LGFA. 
---
Get our daily currency email by signing up here:
---
BNZ Markets research is available here.