GBP is choppy but generally well supported; AUD and NZD are weaker after underwhelming China data yesterday, while JPY is weaker leading up to the BoJ's announcement today; bonds and equities show little movement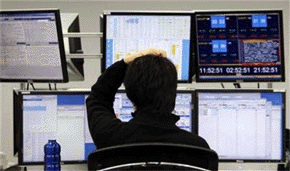 GBP is choppy but generally well supported as focus is directed towards the UK Parliament as it decides the path towards Brexit. The AUD and NZD are weaker after underwhelming China data yesterday, while JPY is weaker leading up to the BoJ's announcement today. Bonds and equities show little movement.
Soon after we went to press yesterday, GBP surged after the UK Parliament voted against leaving the EU with no deal. Theoretically "no-deal" remains possible, as legally that is the default course in the absence of a withdrawal agreement, but the vote highlighted the lack of political will to leave with no deal. Over the next hour or so Parliament is debating and voting on a series of amendments ahead of a government motion that delays Brexit to 30 June if a deal is approved before 20 March, or a longer delay if there is no accord. While agreement by the EU to delay Brexit can't be taken for granted, our view is that there is no way the EU is going to deny the UK some sort of extension. Overnight, the EU's Tusk indicated that the EU would be open to a long extension.
Yesterday's rejection of "no deal" significantly reduces one possible source of downside risk for GBP and in our view the most plausible options remaining on the table appear to be the most market-friendly. PM May will still be pushing to get through her soft-Brexit deal even though it has already been rejected by Parliament twice already, while a long delay towards a soft version of Brexit, or no Brexit after another possible referendum, still remain in the mix. 
GBP peeled off after reaching as high as 1.3380 in illiquid market conditions yesterday morning. Since the NZ close, GBP has traded a 1.3208-1.3331 range and currently sits near the middle at 1.3260.  NZD/GBP is trading near the bottom of its range for March at around 0.5140.  Most roads still lead to further gains in GBP from here and a lower NZD/GBP cross, although we expect heightened volatility in GBP to continue as various permutations on the ultimate Brexit outcome come and go.
Both the AUD and NZD softened after China activity data released yesterday were consistent with further downward momentum in the economy, largely as expected, apart from industrial production coming in weaker. Sentiment for these currencies wasn't helped after Bloomberg reported that Presidents Trump and Xi won't be meeting later this month and is now more likely at the end of April, if it happens at all. This would be consistent with Trump's comment earlier in the week that he was in no rush to sign a deal, and perhaps a sign that reaching agreement is proving tougher than expected.
NZD sits this morning about 0.6820 and AUD is at 0.7060, seeing NZD/AUD soften a little further down to 0.9655 after its temporary breach of 0.97 mid-week.
There was little data released overnight. US home sales for January were weaker than expected although the previous month was revised higher. Jobless claims rose slightly more than expected to a 4-week week high, with the trend in the series suggesting a weaker labour market over recent months. Citigroup's US economic surprise index continues to languish near a multi-year low. US equities have traded aimlessly overnight and are currently flat, while the same can be said for the US 10-year rate, steady at 2.62%.
JPY is on the soft side, ahead of the BoJ monetary policy announcement later today, with USD/JPY up 0.5% to 111.75 and NZD/JPY steady just over the 76 mark. While the Bank is frustrated that it is making little progress in meeting its inflation target even with its extremely aggressive policy easing stance, there are practical limitations to initiate any additional easing measures. We expect the meeting should pass with little fanfare.
NZ rates showed a mild upside bias yesterday in line with global forces. Strong demand remained evident for NZ bonds, with the tender of 10-year 2029 bonds showing bid/cover of 2.56 and a record low yield of 2.03%, before closing the day at 2.05%.
This morning sees the release of PMI and net migration data ahead of US industrial production and consumer sentiment data released tonight.
---
Get our daily currency email by signing up here:
---
BNZ Markets research is available here.