Roger J Kerr says there a high hurdle to any reduction in the Official Cash Rate by the Reserve Bank; outlines why interest rate cuts are not warranted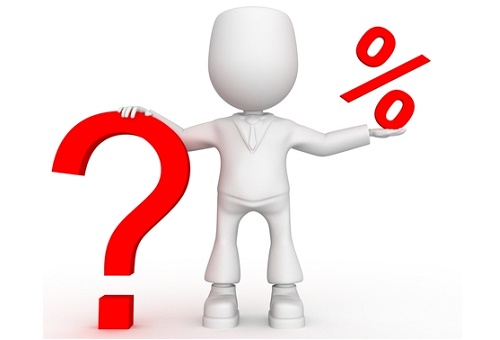 The NZ dollar foreign exchange market tested the support levels at the bottom end of the NZD/USD trading range below 0.6750 over this last week.
It appears the Kiwi dollar as held its ground against any selling pressure coming from expectations of interest rate cuts from the RBNZ early next month.
The NZD/USD rate has returned to 0.6770 after trading as low as 0.6716 on Friday 12th April. In an interview with Bloomberg, RBNZ Governor Adrian Orr seemed to be implying that it would be quite a high hurdle to justify an OCR cut at the next Monetary Policy Statement on 8th May.
As he stated, such decisions to change monetary policy settings are always dependent on the economic data that come out over the intervening period.
The local interest rate market does not seem as convinced in their forward pricing that there will be a 0.25% reduction in early May, contrary to what a couple of banks are now confidently predicting.
Certainly, New Zealand domestic economic data trends and forecasts at this time do not suggest that a major economic slowdown is on the horizon that would require additional monetary stimulus as a response.
Interest rates below 2.00% is already a very accommodative monetary policy at a time the Government is loosening fiscal policy with major spending increases.
It is a very brave (or mis-guided) central bank that would significantly loosen monetary policy at the same time fiscal policy is also very loose to stimulate economic activity, spending and investment.
Only major global economic catastrophes and crisis like the 2009 GFC (when world trade stopped) would justify the dual economic stimuli concurrently.
We are certainly not in that same situation today with the NZ and global economy.
However, observing some commentator's doomsday scenarios, which perhaps receive more media coverage than they deserve, some people could be excused for being less than optimistic on the future.
The danger of loose/loose monetary and fiscal policies working in tandem is inflation running away as demand exceeds supply across the economy.
The question for the RBNZ is whether the OCR interest rate is required to be lower today to cause the economy to generate a 2.00% annual inflation rate (target mid-point of their 1.00% to 3.00% band) in 12 to 18 months' time?
Three reasons why interest rate cuts are unwarranted
Three factors appear to be driving the push from certain quarters for lower interest rates in New Zealand over the coming period. The view of this column is that these three forces are either well past their influence in terms of timing and are no longer relevant from a forward-looking FX market perspective: -
Reasons for interest rate cuts
Why the reasons are no longer valid
1
NZ business confidence remains at a very low point, thus weak business investment and slower growth.
Confidence is not low because business firms are particularly worried about general economic conditions, instead they are very uncertain about past and potential Government policy changes on employment, capital gains tax and foreign investment. It is incumbent on the Government to stop the uncertainty by either making or dropping their planned policy changes. 
2
The housing market is the dominant determinant of NZ economic performance through consumer spending activity. Decreases of 7% over the last 12 months in Auckland house prices are a threat to the economy (despite Auckland house prices increasing 70% over the previous five years).
Primary and export industries are the major determinants of GDP growth in NZ and thus commodity prices are key. Currently our Terms of Trade index (import and export prices) is at 40-year highs. GDP growth is not under threat of softening too much at all. Provincial New Zealand is currently quietly enjoying favourable economic conditions; however, they just do not get as much media air-time as the cities.
3
The global economy is headed for a major downturn due to the trade wars and thus lower business investment.
Forecasts of a significant global slowdown may have been valid in November and December; however, a lot has changed since. China's monetary and fiscal stimulus is now bearing fruit, the Fed have U-turned on interest rates and a US/China trade agreement is imminent.
The three new external members on the RBNZ's Monetary Policy Committee may want to think about the above as they go into their first meeting over coming weeks!
Global economic clouds increasing or waning?
The RBNZ cited global economic risks as the reason for the new monetary easing bias last month. They are not necessarily the only ones arguably behind the 8-ball on rapidly changing (i.e. improving) international economic conditions.
One of the local big-four accounting firms published this macro-economic outlook recently: "The country's superior economic performance is past its peak, as businesses confidence remains heavy as profit margins are squeezed. A number of tailwinds supporting the domestic economy over recent years are subsiding while more dark clouds quietly gather on the global horizon."
They might be right about business profit margins, but off the mark in this author's opinion on tailwinds (house prices v's commodity prices) and global clouds.
AUD/USD exchange rate near to breaking out of downtrend
The FX market focus this week will on the NZ Consumer Price Index figures for the March quarter on Wednesday 17th April. An increase above the +0.20% RBNZ and consensus forecasts for the quarter would be positive for the Kiwi dollar and send it up through 0.6800 again.
Global dairy trade auction results for dairy commodity prices also on Wednesday morning should reaffirm recent strong gains, another a Kiwi dollar positive.
Australian March employment data on Thursday 18th April is forecast to be a 12,000 increase in jobs. A higher outcome could be a catalyst for the FX markets to send the AUD/USD exchange rate above 0.7200 and in doing so break above key chart points.
Political risk factors ahead of the 18th May Australian Federal elections appears to be the only factor that will hold back further AUD gains. The new downtrend in the NZD/AUD cross-rate is likely to extend into the 0.9300's as a result. 
---
*Roger J Kerr is Executive Chairman of Barrington Treasury Services NZ Limited. He has written commentaries on the NZ dollar since 1981.