Equities and global rates have moved lower overnight after reports the US would extend restrictions to more Chinese technology firms; Fed reiterated its pledge to be patient; NZD has continued to grind lower amid building OCR rate cut expectations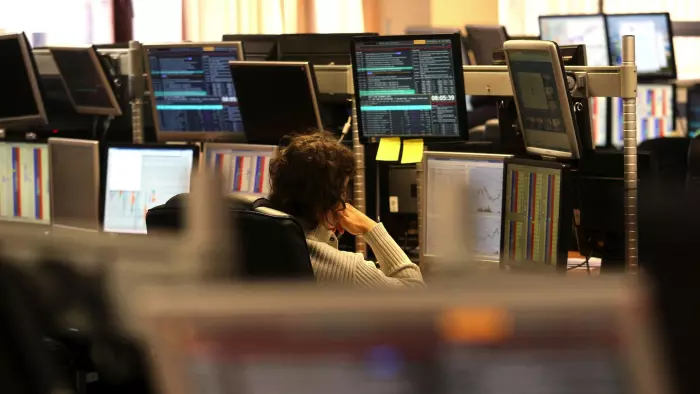 Equities and global rates have moved lower overnight after reports the US would extend restrictions to more Chinese technology firms.  There hasn't been much change since the FOMC minutes were released a short while ago, with the Fed reiterating its pledge to be patient.  The NZD has continued to grind lower amid building OCR rate cut expectations.
Trade tensions between the US and China remain front and centre for the market.  Yesterday, reports emerged that the US was considering restrictions on more Chinese tech firms, including those that make video surveillance technology.  This follows the announcement last week from the US commerce department that it had placed Huawei on its so-called entity list, which restricts US companies selling their equipment to the firm without a special licence.  The moves mark a further escalation in US-China tensions beyond the narrow focus on trade and into the national security sphere, especially as it relates to technology.  Separately, UK chip designer ARM said it would stop providing technology to Huawei in response to the recent US restrictions.  ARM supplies mobile device processors which are used to make chips (or semiconductors), and the move is seen as harming Huawei's ambitions to scale up its own semiconductor capacity, so it is not reliant on US suppliers.  
On the China side, the South China Morning Post carried a story entitled "Donald Trump's trade war and Huawei ban push China to rethink economic ties with US" in which researchers suggested that China should reconsider its natural gas imports from the US. 
While the news-flow on trade has been consistently negative over the past 24 hours, moves in equity markets have been reasonably contained.  The S&P500 is down a modest 0.2%, with the NASDAQ 0.3% lower.  The energy sector led declines in the S&P500 on the back of a 3% fall in WTI crude after the weekly DOE report revealed an unexpected increase in crude oil inventories.  Semiconductor stocks have remained under pressure (the Philadelphia Fed index was down another 2%) after a US judge ruled that Qualcomm had breached antitrust law, with its shares falling 12%.
US Treasury yields have seen greater movement, with rates declining 3 to 4bps across the curve in overnight trading.  The 10 year Treasury yield is at 2.39%.  The FOMC minutes reiterated that "a patient approach would likely remain appropriate for some time," signalling that the Fed didn't see a clear reason to move its policy rate at this stage.  The April meeting took place before the re-intensification of trade tensions between the US and China, and indeed many of the participants saw global downside risks as having reduced from earlier in the year.  That risk assessment might have started to change since then, in light of recent developments, although financial conditions still remain relatively easy, with the S&P500 around 3% from its record high.  The market continues to price around a 50% chance of a Fed rate cut by September, and more than 25bps by year end, with the notion of an "insurance cut" continuing to gain traction within financial markets. 
Currency movements have been reasonably muted overnight, with most currencies +/-0.3% versus the USD.  The GBP has again underperformed, it has slipped below 1.27 to its lowest level since early January, as speculation swirls that Theresa May will be forced to step down as prime minister before she gets the chance to present her withdrawal agreement bill for the fourth time.  The 1922 committee of Conservative backbenchers is meeting on Friday and will reportedly discuss changes to its rules to allow an early leadership contest, if May does not resign first (under the current rules, May cannot face a leadership contest until December).  Meanwhile, Brexit supporter Andrea Leadsom just announced her resignation from May's cabinet and British media report other cabinet members as saying May needs to stand down.  The threat of a Brexiteer future prime minister, such as Boris Johnson, continues to weigh on the GBP.   
The NZD has continued to grind lower, and it has slipped below 0.65 for the first time since October.  It is currently trading just below that level and is now within sight of last year's lows of 0.6425.  OCR rate cut expectations have continued to steadily build, with the market now pricing a 60% chance of an August rate cut.  Yesterday's stronger than expected retail sales release didn't generate any market reaction despite showing annual growth in retail spending at 3.3%, and an even more impressive 3.9% excluding autos. 
Finally, the RBNZ released a Bulletin article yesterday on loan-to-value ratios (LVRs).  Buried in the paper, the Bank noted that it intended to further loosen LVR restrictions if its two conditions were met, namely that there was a low risk of a house price resurgence and banks' lending standards were prudent.  The RBNZ's Financial Stability Report is released next Wednesday, which would be an opportunity for the Bank to loosen the LVR restrictions, if it saw fit.  The last time they were loosened was in November last year, at the time of the last FSR. 
The focus in the coming session, besides what are likely to be more headlines on the US-China trade dispute, is the release of the flash estimates of the European PMIs.
---
Get our daily currency email by signing up here:
---
BNZ Markets research is available here.