Plunging fuel prices have contributed to inflation falling off a cliff and reverting from an eight year annual high to possibly a near-22-year quarterly low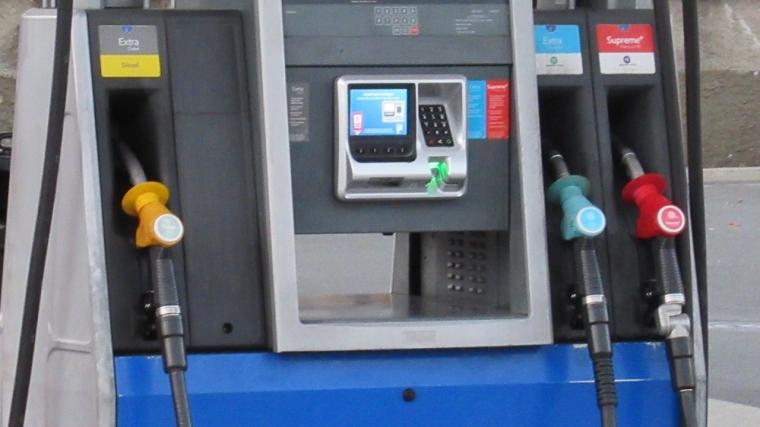 Well it was revving along on full throttle and then it ran out of gas - pretty much literally.
That's right - inflation. Or lack of it. The country's set to see its largest quarterly fall in inflation for at least five years, but possibly the biggest fall since 1998, when Statistics New Zealand unveils the June quarter Consumer Price Index on Thursday (July 16). (For the record a -0.5% fall would be the biggest quarterly drop since the fourth quarter of 2015, while -0.6% or more would be the biggest fall since the fourth quarter of 1998.)
The Reserve Bank (RBNZ) has forecast a 0.7% fall in the quarter while bank economists' forecasts are in possibly a slightly less tight range than usual. The BNZ and Westpac are also going for -0.7%, while ANZ has -0.6%, Kiwibank has -0.5% and  ASB is picking -0.4%.
Westpac economists say their -0.7% pic is a downward revision from their initial forecast of -0.5%, after a smaller than expected rise in food prices for the June month.
"We've also incorporated some recent guidance from Stats NZ about how it has dealt with Covid-related disruptions to the measurement of prices," senior economist Michael Gordon said.
The upshot for annual inflation based on these picks is that it will likely to sink to somewhere between 1.2% to 1.5%. As at the end of March the annual inflation was running at 2.5%, which was its hottest level in around eight years.
As the Kiwibank economists explain, leading inflation lower in the second quarter will be transport prices.
"Petrol prices plunged at the start of the quarter, at a time most of us had parked the car up for lockdown. A lack of global demand for oil, because of Covid-19, was a key driver. But so were geo-political pressures over the period. We are also expecting to see decent falls in both household contents and recreational goods and services groups."
And they say looking further out, "we expect annual inflation to continue to fade this year and into next. Recessions kill inflation, and a rising unemployment rate signals increased spare capacity and reduced wage/price pressure in the economy.
"Moreover, there is every risk NZ sees deflation. As a result, the RBNZ won't take the foot off the stimulus pedal anytime soon."
The RBNZ's official inflation target is between 1% and 3%, with an explicitly targeted 'midpoint' of 2%.
But as ASB senior economist Mark Smith puts it, the March 2020 year experience of 2%+ annual CPI inflation "looks to be short-lived". He expects annual inflation to "ease towards zero by early 2021". 
"...Policymakers in NZ and abroad have pulled out all of the stops and will maintain highly stimulatory settings until they are confident economic activity and inflation has turned the corner. We expect inflation to remain low, with the [Official Cash Rate] not moving above its current 0.25% operational low until 2024."
ANZ senior economist Miles Workman says residual strength in housing-related prices will "put a floor under non-tradable inflation", but the weak demand outlook will sit on this eventually.
"Lockdown-induced noise will be a key feature and this won't wash out until [the fourth quarter of this year]." 
Workman says given measurement, timing and price volatility issues, a surprise in second quarter inflation figures "won't be a game-changer from a monetary policy perspective".
"Taking a broader view, we think it's clear that the inflation pulse is set to weaken markedly from here, and that the RBNZ has its work cut out," he said.
"We expect headline inflation to sink below the 1-3% target band by year end. The RBNZ will need to keep its foot on the gas for a while yet."