Businesses urge the RBNZ not to remove the punch bowl that is low interest rates; Economists recognise the party will have to start winding down mid-next year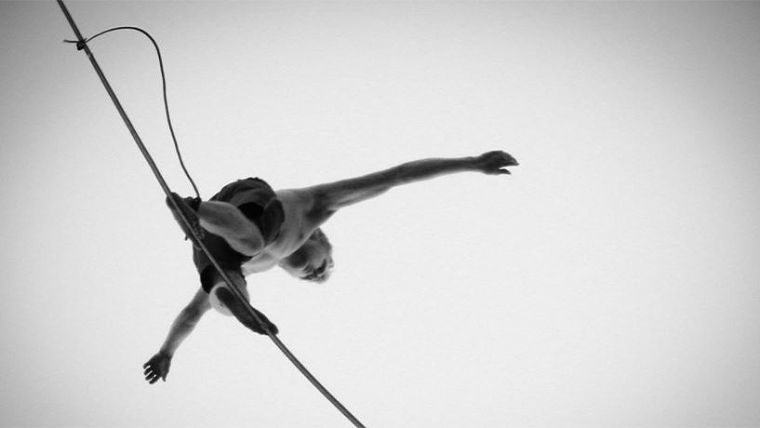 Businesses don't want the Reserve Bank (RBNZ) to remove the punchbowl that is loose monetary policy.
But economists know the central bank will need to start thinking about when and how to wind the party down.
Since the onset of COVID-19, the RBNZ has sought to boost inflation and employment by lowering the Official Cash Rate (OCR) to 0.25%, buying $53 billion of mostly New Zealand Government Bonds, and lending retail banks $3 billion via its Funding for Lending Programme (FLP).
It will continue to buy government bonds and make cheap funding available to banks until June next year.
RBNZ will walk a tight rope
But with inflationary pressures building and the labour market proving tighter than expected, all eyes are on how the RBNZ will use its quarterly Monetary Policy Statement due out on Wednesday to signal an eventual tightening of conditions/raising of interest rates.  
"The big test for the RBNZ is, how does it acknowledge the evolution we are witnessing without scaring markets?" BNZ head of research Stephen Toplis said.
"We completely understand why the RBNZ would not want rates to rise yet, nor the NZ dollar for that matter.
"But, at the same time, the Bank's credibility would be threatened if it didn't acknowledge price pressures have risen. Somehow it needs to find a way to prevent a market over-reaction while still signalling that the possibility of tighter conditions has increased.
"We will watch this tightrope walking with interest."
Commenting as New Zealand Institute of Economic Research (NZIER) Shadow Board members, representatives from the business community said they wanted monetary conditions to remain loose.  
Businesses want more support
BusinessNZ CEO Kirk Hope said: "Despite ongoing improvements in business and consumer confidence, and some key economic statistics proving better than expected - EG employment growth and reductions in unemployment - growth in the economy will still be constrained until the borders are opened up.
"While inflationary pressures - particularly as a result of continuing supply-side constraints - are on the rise, there is little justification for changing monetary policy settings, at least in the short term. 
"Continued uncertainty surrounding the vaccine roll-out and a number of legislative proposals by government, particularly in the housing, labour market, and environmental space, could have a chilling effect on investment as uncertainty rises."
Similarly, MYOB head of customer service, Jo Tozer, said: "[T]he profitability of local small businesses is still finely balanced, with around a third of SMEs [small to medium-sized enterprises] seeing an increase in profitability in the last three months, and the same proportion seeing profitability fall.
"In this environment where there are still strong levels of uncertainty, SMEs would not welcome a tightening of the current monetary policy.
"SME owners and decision makers rank inflation as low on their list of concerns impacting confidence for the year ahead.
"This would signal that they are broadly happy with the RBNZ's currently policy, and bearing in mind that the sector is still cautious about New Zealand's economic performance - around half expect the economy to decline this year - it's likely they'd prefer not to see significant change at this stage in New Zealand's post COVID-19 recovery."
Grimes wants the RBNZ to stop bond-buying/QE
While most bank economists foresee a gradual tightening from after June-2022, Motu Research senior fellow, Victoria University of Wellington professor and former RBNZ chairman, Arthur Grimes, told the NZIER the RBNZ should act with some urgency.
"Asset price inflation (particularly of houses) that is driven almost solely by monetary policy, is causing massive social dislocation," he said.
"In addition, goods price inflation looks to be on the rise. The degree of monetary easing needs to be lessened, initially through stopping bond purchases.
"Unless an unexpected downward shock were to occur, monetary policy needs to be tightened. It is already well behind the curve and will become more so the longer a tightening is delayed."
Bank economists expect movement next year
However, Toplis noted the RBNZ is already buying bonds at a slower rate.
Indeed, Kiwibank chief economist Jarrod Kerr made the point slowing the rate of bond-buying wouldn't actually signal a tightening of monetary conditions, as The Treasury is issuing fewer bonds for the RBNZ to buy (on the secondary market) than forecast last year.
"I think this time next year the discussion will evolve into a "timing of tightening" strategy," Kerr said.
Westpac acting chief economist Michael Gordon said: "An unemployment rate of 4.7% suggests that the economy is still operating below its full capacity, although the gap is narrowing.
"The best course of action for now is to let current monetary policy settings do their work.
"Financial conditions are already set to tighten over the next year or so, as unconventional policy measures are allowed to expire."