Super-strong retail sales figures for the March quarter have got economists rethinking their thoughts that the country is experiencing a 'double dip' recession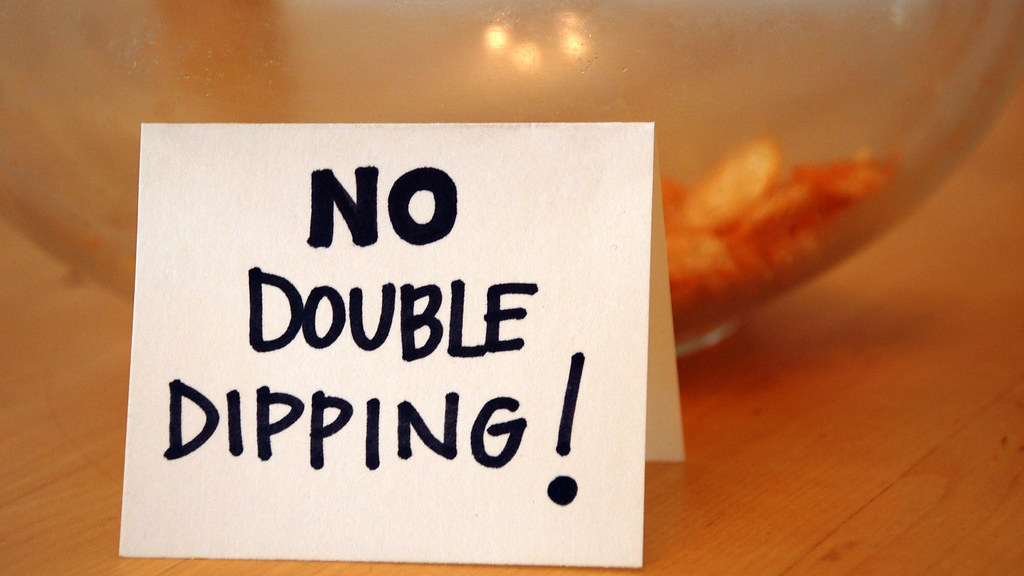 After our economy took an icy plunge in the middle of last year due to the Covid shock, we had the strong fight back in the third quarter. But economists have nevertheless been expecting us to fall back into a 'double dip' recession this year.
This was especially so after December quarter GDP figures came in much weaker than expected, with a -1.0% drop. The Reserve Bank had forecast an exactly flat outcome - 0.0%.
As recently as in last week's Budget, the Treasury was forecasting a drop in March quarter GDP - though is expecting a strong rebound in June.
And the reasoning of economists for expecting that we would technically enter recession territory again through the March quarter was that this was expected to be the quarter that most exposed the impact of no international tourists coming here.
The RBNZ's been forecasting a -0.3% March quarter GDP drop and that's not out of line with how a lot of economists have been thinking. The March quarter GDP figures will be released on June 17.
The technical description of a recession is two consecutive quarters of negative GDP growth. Of course, we went into recession last year after falls in GDP for both the March and June 2020 quarters (the latter a massive -11% hit reflecting the full impact of the March/April total lockdown).
However, the March quarter retail sales figures released on Monday proved to be a massive positive surprise, with the 2.5% rise in sales far outstripping the average market expectations of a -1.8% fall. 
And while retail sales make up only a small part of GDP, the magnitude of the surprise has got economists recalculating.
ASB economist Nat Keall said the retail figures were "a stonking bit of good news".
"...Pleasingly, the result was broad-based across regions and store-types. It's possible we see a bit of a pullback in Q2 (particularly with supply disruptions lurking in the shadows), but we remain positive on the outlook for the year ahead. The once-in-a-generation lift in income support signalled by the government should help keep the party going too."
He says the retail sales lift has tipped the ASB economists' March quarter GDP forecast into positive territory.
"We'd been expecting flattish GDP growth of 0% over the quarter, running the risk it could tip into negative territory and result in a technical recession. Off the back of yesterday's lift alone, our Q1 pick moves to +0.3% qoq."
ANZ senior economist Miles Workman and senior strategist David Croy say the retail sales figures were "surprising on a couple of levels".
"First, volumes growth was very strong at the headline level, up 2.5% q/q on a seasonally adjusted basis. And despite being just the first partial Q1 GDP indicator (with only a 7% weight), that adds to our confidence that New Zealand avoided a double dip recession (but there's still plenty more data to come).
"Second, there was very little evidence of any inflation in these data, with values lifting the exact same amount as volumes. That's surprising because anecdote, survey data (such as our Business Outlook), and even core inflation measures have all been suggesting that supply disruptions combined with a strong demand pulse are mixing into a rather inflationary soup," they say.
"Stepping back, we don't think this one data point is worth putting much weight on for inflation dynamics, but it does provide a timely reminder that the data remain noisy, and that the signal isn't all one-way traffic when it comes to monetary policy implications."
UBS economist Robin Clements said he had been very recently describing the risk of a technical recession (as Treasury anticipated in Budget 2021).
"There are several more Q1 partial indicators to come (next is building work on 4 June) so we will hold off reviewing our flat Q1 GDP pick but the surprise Q1 retail activity increase means we now have upside risk and a reduced risk of recession," he says.