The home loan market is set up for an intense bout of competition. Low rates and slow-growing mortgage books putting pressure on all banks to 'grow'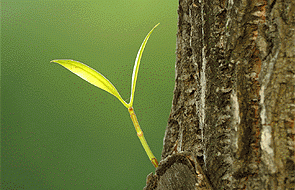 March is usually when the most real estate deals are done.
And that means banks are ready with their most competitive offers.
If they don't win you in March they need to wait until November for the next big selling season. These two periods define bank competition for mortgages.
The mortgage banks (ASB, Kiwibank) have always faced off the more integrated banks (ANZ, Westpac and to some extent BNZ).
Mortgages are the life-blood of bank balance sheets. Margins are low and getting lower, but volumes are huge. Winning more home loan business is their gateway into your other (and more profitable) transaction business - credit cards, insurance, KiwiSaver, cheque accounts.
But the rise of hungry second tier banks like TSB Bank, SBS Bank, the Co-operative Bank, even HSBC, is changing the game and tightening margins. Unless these smaller institutions build a mortgage book with scale, they won't be able to afford the servicing infrastructure that is needed.
The battle is being fought on price. Home loans are a commodity now. Over the past 25 years, New Zealand banks have improved their customer service out of sight. Skills pioneered by Ralph Norris at ASB have become ubiquitous in New Zealand banking. 
But for them that comes with an unpleasant twist.
Because satisfaction levels are very high across the board (by our own local, and by world standards), there is no penalty for customers who shift banks. High satisfaction has translated into low loyalty. Banks 'replicating portfolio' on mortgage lending is shrinking.
And the speed of this shift is picking up. The RBNZ mortgage approval data records 'new mortgages' - that is, 'new' to each bank. 
Typically the shorter February to April selling season books more business that the September to November season. However, the 2014 September-November season recorded +9% more than the prior February-April period. And given that the overall mortgage book is growing at 'only' +4.7% the extent of the new levels of switching is probably accelerating.
In addition to the usual and rising levels of regular competition, there is the possibility that the BNZ is getting ready to be more aggressive and perhaps again offering their products though broker channels. BNZ is the one big bank that has less of their loan book in residential mortgages, substantially less, and they have signalled a desire to get it back to 'normal' levels. This could be a powerful new competitive force.
Mortgage interest rates are currently low, but they are not as low as they were in 2012 and 2013 for 1 and 2-year fixed rates. What is new now is that 3 to 5-year rates are where the historically low rates are, driven by a very flat wholesale rate curve. 
Today's adjustment by Kiwibank - meeting the market at 5.39% for 2 years fixed - is not a signal that a new round of mortgage rate cut offers are about to begin.
But it will not take much to spark another bout of intensive, margin sapping competition.
All the big banks are hungry for more volume. And after all, only 40 new home loans will raise their mortgage book by $10 mln. As a speculative example, ANZ has over 900 branches; if each won 20 new mortgage accounts in a month lending $250,000 to each, that would raise ANZ's $53 bln mortgage book by $4.5 bln, with much more than half of that at the expense of other banks.
The stakes are high.
See all banks' carded, or advertised, home loan rates here.
The current non-rate incentive offers are here.
This is how mortgage rates from the banks compare on Monday, March 2, 2015:
| | | | | | | |
| --- | --- | --- | --- | --- | --- | --- |
| below 80% LVR | 1 yr | 18 mths | 2 yrs | 3 yrs | 4 yrs | 5 yrs |
|   |   |   |   |   |   |   |
| | 5.39% | 6.09% | 5.39% | 5.79% | 6.49% | 5.89% |
| | 5.59% | 5.70% | 5.39% | 5.59% | 5.99% | 5.75% |
| | 5.69% | 6.09% | 5.39% | 5.59% | 6.49% | 5.79% |
| | 5.69% |   | 5.39% | 5.55% | 5.99% | 5.79% |
| | 5.99% | 6.09% | 5.39% | 5.89% | 6.49% | 5.99% |
|   |   |   |   |   |   |   |
| | 5.59% | 5.49% | 5.39% | 5.59% | 5.89% | 5.89% |
| | 5.29% |   | 5.29% | 5.29% | 5.29% | 5.29% |
| SBS Bank | 5.59% | 5.74% | 5.19% | 5.49% |   | 5.79% |
| | 5.70% | 5.80% | 5.35% | 5.60% | 6.40% | 5.85% |
--------------------------------------------------------------
Mortgage choices involve making a significant financial decision so it often pays to get professional advice. An AMP360 mortgage broker can be contacted by following this link »
--------------------------------------------------------------