Economists expect much of the sharp rise seen in the Consumers Price Index during the March quarter to evaporate, led by sharp falls in petrol prices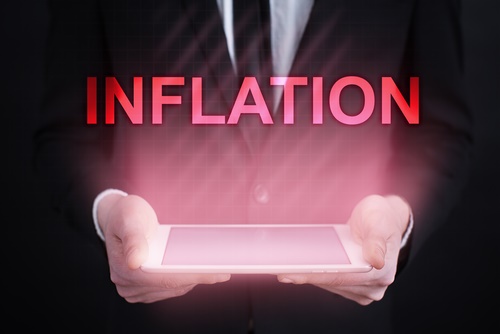 By David Hargreaves
Economists are expecting that big falls in petrol prices, among other things, will see inflation pull back sharply on the throttle in the latest quarter.
Consumers Price Index figures for the June quarter are set to be released by Statistics New Zealand on Tuesday (18th) and these will likely contrast with the stronger than anticipated rate of inflation seen in the March quarter.
ANZ senior economist Phil Borkin says ANZ economists expect headline inflation of 0.2% in the June quarter, which would see the annual rate ease back to 1.9% in Q2, from Q1's 2.2% y/y result.
ASB chief economist Nick Tuffley and economist Kim Mundy are predicting just a 0.1% rise for the June quarter - against the Reserve Bank's most recent prediction of 0.3%
Borkin says ANZ retains its view that core inflation will lift slowly in future, with developments in the labour market (wages) key.
In respect of the June quarter figures, Borkin says some of the typically volatile components will provide offsetting movements in the quarter.
"Food prices will make another positive contribution (+0.1%pts) despite already recording the largest quarterly lift in 6½ years in Q1. Poor autumn weather has led to a spike in fruit and vegetable prices, which is looking unlikely to unwind until new season product hits the shelves in spring.
Petrol a drag on the figures
"A drop in petrol prices will largely offset this (-0.1%pts). In fact, falling petrol looks set to drag heavily on Q3 figures as well, dragging annual inflation down to 1.8% (if not below) as the inflation boost from oil prices globally does a sharp U-turn."
Borkin expects housing-related costs will again make a positive contribution (+0.8% q/q), "which has been almost an unfailing theme of late".
"We expect the purchase of housing component to rise by 1.5% q/q, which is roughly the average of the preceding 12 months. We have pencilled in a 0.7% q/q lift in rents, although partial MBIE data does suggest some downside risk to that. Household energy costs are expected to have lifted 0.8% q/q."
ASB's Tuffley and Mundy noted that their inflation forecast was slightly weaker than the RBNZ's forecast published in the May Monetary Policy Statement.
"However, the RBNZ's May forecasts are unlikely to capture the recent fall in fuel prices." They predict key drivers of the Q2 result including: A 2.7% fall in petrol prices, an 8.2% rise in fruit and vegetable prices and a 0.6% rise in rents.
Being buffeted
They said while inflation is currently being buffeted by temporary factors, the RBNZ is more focussed on the underlying inflation trend.
"Domestically, we expect inflation to remain soft outside of a few key sectors (notably accommodation, construction and, increasingly, rents) in Q2. GDP growth has been subdued recently and wage growth also remains soft. Although global economic conditions are improving, it appears that the inflation impetus of this improvement remains some way off. As a result, we expect the RBNZ to remain comfortable leaving the OCR on hold for some time yet."
ANZ's Borkin says inflation signals remain mixed.
"The economy is increasingly butting up against capacity pressures, construction cost inflation remains rampant, and firms' pricing intentions are ticking higher.
"However, recent oil price falls will likely see headline inflation fall back to the lower half of the RBNZ's target band over the coming 12 months and that can alter inflation expectations. The recent spike in food prices should at least partly unwind at some stage, although the lift in New Zealand's export commodity prices does mean it is not all one-way traffic. The deflationary impact of technology is ever present and there remain numerous questions over the global inflationary environment, with core inflation measures rolling over in some countries of late (but especially in the US)."
Looking through
Tuffley and Mundy say the RBNZ will largely "look through" fuel and food movements over the quarter, instead focussing on the trend in underlying inflation.
"In our opinion, underlying inflation will remain subdued in Q2 and it is likely to be some time before underlying inflation picks up to a level consistent with the RBNZ raising interest rates.
"While global conditions will slowly improve and lift imported inflation, we think domestic capacity pressures will eventually be a key source of inflationary pressure. Above-trend GDP growth will support employment growth, helping to ease the excess labour supply due to high levels of net migration and labour participation. This tightening in the labour market will lift wage growth and domestically-generated inflation."
Borkin says it is developments in the labour market that leave ANZ's economists with the belief that domestic inflation pressures will broaden and rise in time.
"While it has been MIA to date, we believe we are on the cusp of a lift in wage inflation as firms are forced to respond to skill shortages, cost of living pressures and government policy changes (around migration and gender pay equality). That should eventually warrant a shift in stance and ultimately the gradual removal of monetary policy stimulus."