No one is expecting the RBNZ to make any changes to interest rates in its review this week – but inflation, GDP and 'expansionary' fiscal policy will take centre stage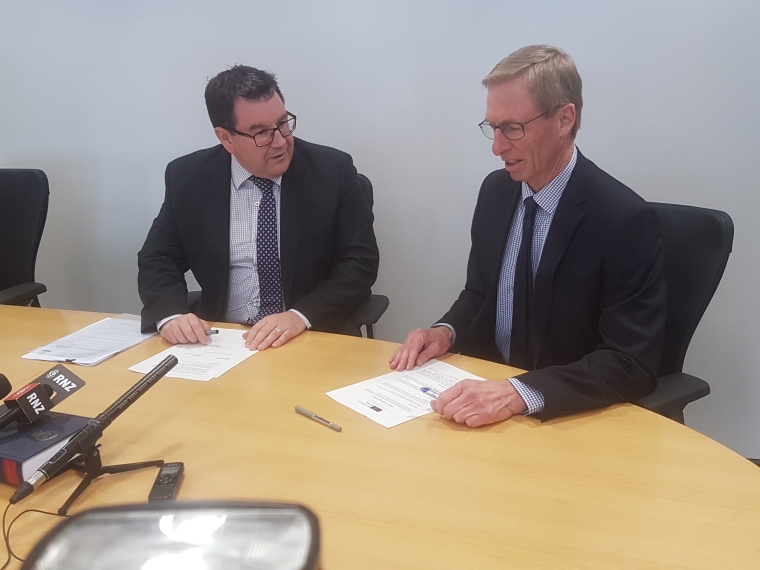 The Reserve Bank's latest Monetary Policy Statement to be released on Thursday will be all about what's under New Zealand's economic hood, rather than any changes to the Official Cash Rate (OCR).
The market, and most leading economists, are picking no change for the OCR, which has been at the historic low of 1.75% since November 2016.
There has, however, been a significant amount of activity in New Zealand's economy since the RBNZ released its last MPS, in November 2017. And this activity is expected to draw some interesting commentary from Acting Governor Grant Spencer, who is presenting his last MPS before retiring in late March, at which point the new Governor Adrian Orr is taking over.
One such area of interest will be the recent surprise upward revision in economic growth.
In December, Statistics New Zealand revised up GDP growth from 3.6% in the year-to-March 2016, up from 2.4%, and to 3.7% in the year-to-March in 2017, an increase of 0.8% on previous estimates.
Stats NZ said the recalculation was due to new measures. ANZ said at the time the new figures painted a "vastly different picture" in regards to New Zealand's recent economic performance.
"Is there less capacity now because of this, or was potential growth higher too?" asks ANZ senior economist Phil Borkin, who is expecting to see a dedicated explanation within the MPS describing how the changes affect the RBNZ's overall views. 
He also points out low business confidence figures present downside risks for the Reserve Bank's economic growth forecast.
The most recent estimate from the central bank is for GDP growth of 3.8% in the year to March – this is now looking less likely, Kiwibank senior economist Jeremy Couchman says.
"NZIER's December quarterly survey of business opinion (QSBO) showed that a net 11% of firms were pessimistic about the general economy over the coming six months, down from a net 5% of firms being optimistic in the third quarter – which in turn was down sharply from June."
Although he says the change in Government following last year's general election is likely to have distorted firms' perceptions of business conditions – and BusinessNZ's Performance of Service Index (PSI) has remained elevated over the same period – the fall in confidence does place a cloud over near-term growth.
This seems especially likely after recent research by the RBNZ highlighted that uncertainty, in this case political, tends to have a sizeable impact on activity.
'Expansionary' fiscal policy and sluggish inflation
It is also likely Spencer will have more to say about the impact of the Government's policies on the economy.
In November, he called the Government's new policies "expansionary", but admitted their economic impact was "very uncertain".
Since then, however, the Government has released both the Half-year Update and a mini-budget. Both will provide the Reserve Bank with a lot more information to give a better assessment of how some of the Government's policies will affect the economy.
Inflation will also be firmly in focus after December's Consumer Price Index figures came in lower than market forecasts – just 0.1% over the quarter, against the Reserve Bank's 0.5% forecast.
"The lower starting point highlights downside risks to inflation over 2018 and means the Reserve Bank is unlikely to be in any hurry to hike interest rates," Couchman says.
Capital Economics New Zealand economist Kate Hickie agrees.
"While this could mean that the RBNZ pushes out its projection for the first rate hike, it seems more likely that it will maintain its forecast for rates to stay on hold until the second half of 2019 and reiterate that 'monetary policy will remain accommodative for a considerable period.'"
Rate hike expectations
RBNZ – Between December quarter 2019 and March 2020
Kiwibank – November 2018
ASB – February 2019
BNZ – February 2019
ANZ – August 2019
Capital Economics – August 2019
Westpac – December 2019