Housing mortgage rates are more likely to go down rather than up despite increased US dollar funding costs for New Zealand banks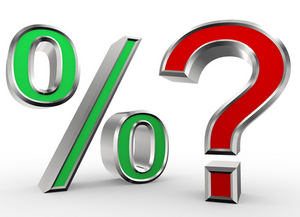 By Gareth Vaughan
Despite some pressure on New Zealand's big banks from an increase in US dollar funding, which was highlighted in the Reserve Bank's Monetary Policy Statement (MPS) on Thursday, any movement in residential mortgage rates appears more likely to be down than up in coming weeks and months.
As new Governor Adrian Orr delivered his first Official Cash Rate (OCR) review, interest.co.nz's David Chaston was publishing an article about both ASB and The Co-operative Bank cutting mortgage rates. As our chart below shows you have to go back to January 2017 for the last material rise in fixed-term mortgage rates. Reserve Bank figures show, as of March, 79.1% of residential mortgages by value were on fixed-terms, rather than floating.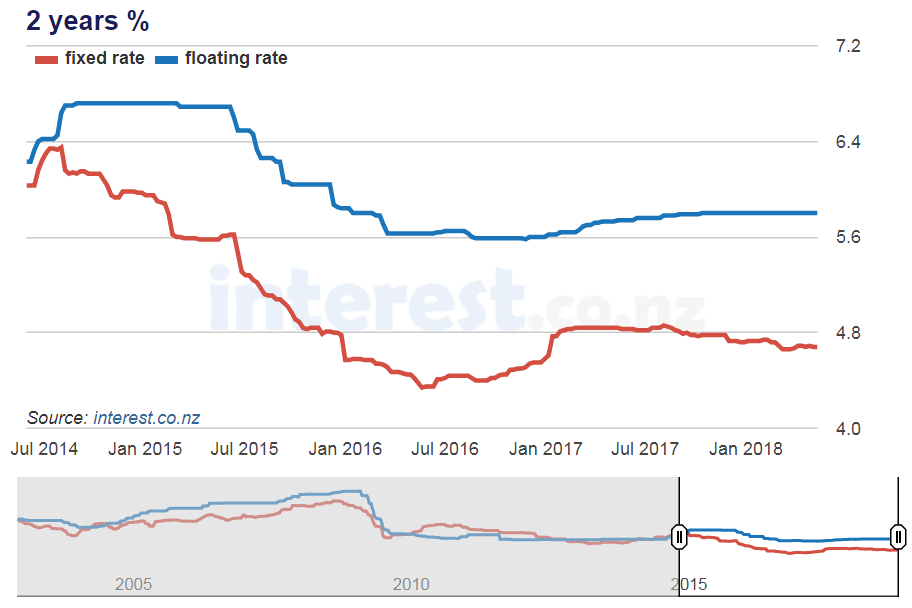 But, with the Reserve Bank highlighting that the cost for banks of borrowing short terms in US dollars has "increased markedly" since February, are borrowers about to be hit by a series of mortgage rate rises?
"For New Zealand banks, higher US dollar borrowing costs typically feed through into their cost of funds, which could flow through to retail interest rates in New Zealand," the Reserve Bank says in its MPS.
"Domestic 90-day bank bill rates have risen around 15 basis points since the February [Monetary Policy] Statement, and this is feeding into longer-term interest rates. The cost of swapping offshore funding into New Zealand dollars has increased by up to 15 basis points, depending on the term, since the beginning of the year. If this trend continues, it is likely to put pressure on banks' net interest margins, and it is possible that retail interest rates could rise."
"New Zealand banks appear to have been largely resilient to US dollar funding pressures thus far," the Reserve Bank added.
The lowest funding costs in at least 31 years
One factor in this resilience is the fact bank funding costs are at historically low levels. I highlighted this in coverage of KPMG's annual Financial Institutions Performance Survey (FIPS) in February, emphasized by the headline; Annual FIPS shows highest profit & lowest funding costs in survey's 31-year history. The average funding cost across the 20 banks surveyed for the FIPS came in at 2.82%.
It's also worth noting that short-term US dollar funding is not as important to NZ banks as it once was. A key reason for this is the Core Funding Ratio (CFR). The CFR was introduced by the Reserve Bank in April 2010 to reduce NZ banks' reliance on short-term offshore funding. The CFR requires banks to meet a minimum share of their funding from retail deposits, long-term wholesale funding and/or capital.
As the Reserve Bank puts it; "The basic notion underlying the CFR is a comparison between an estimate of the funding of the bank that is stable and can be assumed to stay in place for at least one year ('core funding'), and the core lending business of the bank that needs to be funded on a continuing basis."
The minimum CFR for individual banks is 75%. As of March, the industry-wide CFR was 88.4% with core funding of $361.322 billion against total loans of $408.736 billion. Measured monthly, only once has the industry wide CFR been higher than in March, when it reached 88.7% in December last year.
Rising net interest margins
Additionally bank profitability, demonstrated by net interest margins in the half-year financial results from three of the country's big four banks over recent days, is strong. Westpac announced a 19 basis points rise in net interest margins year-on-year to 2.15%. BNZ's net interest margin was up nine basis points to 2.24%. And ANZ's net interest margin increased seven basis points to 2.37%.
A net interest margin measures the difference between the interest income generated by banks from loans, and the value of interest paid out to their lenders such as depositors.
Orr was asked about US dollar funding pressures on NZ banks in the Reserve Bank's MPS press conference. The issue was broken out into its own box in the MPS.
"That is a risk and that's why we put it in the box, and we have been interested in the fact that it hasn't been passed on [by the banks] as much. We try our best to understand what the dynamics have been. What I would point out is that the banking sector is very competitive and so just simply being able to pass on all costs, unfortunately can't just happen like that. So the competition in the banking sector is a really key feature for us. That's not to say they won't pass it on. And if they do pass it on, we [the Reserve Bank] have higher interest rates and we have more work to do than otherwise," said Orr.
Asked whether the Reserve Bank would cut the OCR in reaction to higher mortgage rates, Orr said; "I would say at that point a butterfly has flapped its wings and the world is different. We'd have to reassess what we're doing."
And asked about banks' increased net interest margins, Orr said; "They've been very profitable so I imagine competition pressures will rise."
'People fight harder for a share of a smaller pie'
Finally there's the attitudes of the banks themselves. The latest Reserve Bank sector credit figures show housing lending growth of 5.8% in the March year. That's relatively low by historic NZ standards. As recently as December 2016 the annualised growth rate was 9.3%, and in the rarefied pre-Global Financial Crisis world it was in double digits.
House sales volumes have also been soft. The latest Real Estate Institute of New Zealand monthly figures show sales volumes down 854, or 9.9%, in March year-on-year to 7,768.
When I interviewed him on Monday, Westpac CEO David McLean said this housing slowdown suggested competition between lenders will increase.
"Because the housing market has slowed quite a bit, I think most of the banks seem to be pretty well funded in terms of deposits. And therefore we're likely to see competition switch back to people fighting for lending in a quiet lending market. Often when you see lending growth at lower levels people fight harder for a share of a smaller pie. So we're expecting the housing market particularly, will see more intense competition," said McLean.
The chart below comes from the MPS.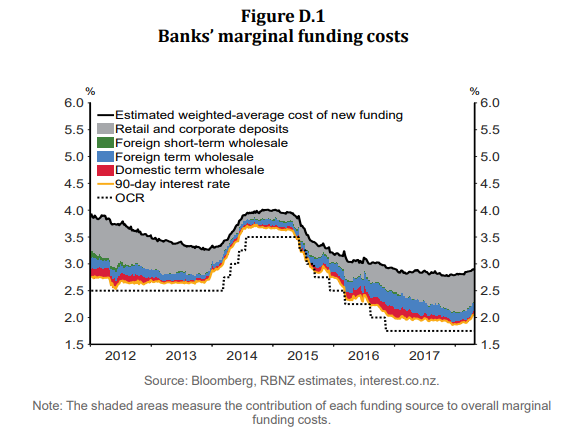 *This article was first published in our email for paying subscribers early on Friday morning. See here for more details and how to subscribe.