Fed's Powell reiterates "patience" message. Market movements modest. NZD little changed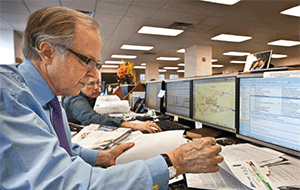 Market movements have been modest in the current session, with not a great deal to trade on. 
Commodity currencies are little changed overnight against a backdrop of a small bid returning to the USD against the other majors.
US rates and equities are little changed.
After we went to press yesterday, the FOMC minutes of the December rate hike meeting conveyed a more dovish message than revealed at the time by the official Statement or Powell's press conference.  The key line was that "Many participants expressed the view that, especially in an environment of muted inflation pressures, the committee could afford to be patient about further policy firming." If the word "patient" had been entered into the vernacular at the time, we might have avoided the market meltdown after the release and its subsequent partial recovery.  Either that or the minutes have been "massaged" to reflect the post-FOMC market reaction to convey a softer tone.
Chair Powell is currently being interviewed at the Economic Club in Washington.  In one of his opening remarks he commented that "You should anticipate that we're going to be patient, and watching, and waiting, and seeing'', reiterating his soothing comments made at the end of last week that have helped support risk sentiment.
Elsewhere, there isn't a lot to report.  Perhaps noteworthy is that much of the headlines in the news this morning read negative.  The FT headlines lead off with "Jaguar Land Rover to cut 4,500 jobs" and "UK retailers endure worst Christmas since 2008", while the WSJ leads off with "Strong Economy Can't Save Retailers From Holiday Blues" followed by a report on the US government shutdown, which continues to reflect a stalemate between President Trump and the Democratic-led House.
In economic news, French industrial production showed a surprise 2.1% y/y fall in November, the weakest figure in four years and coming hot on the heels of poor German IP figures earlier this week.  This set a weak tone for trading in EUR at the European open and it has fallen about 0.6% overnight to 1.15, unwinding some of its prior gains.  Part of the narrative for a weaker USD this year is that the US economy's outperformance fades, but if soft European data continues, then there goes that theory.  USD indices have shown a mild recovery, with mild gains against GBP, JPY and CHF.
The NZD has been stuck in a tight 25bps trading range and if not for a dip after much weaker than expected Chinese inflation data yesterday, the range would have been even tighter.  That move was faded as weaker oil prices seem to explain much of the soft data rather than weaker growth driving the economy towards a deflationary environment.  NZD sits this morning at 0.6785, with mild gains against EUR, GBP and JPY and down slightly against the AUD to 0.9440.
US rates are little changed across the curve, with the 10-year Treasury rate at 2.72%.  In the NZ trading session, the rate nudged below 2.68% after the weak China inflation data and this acted as a downward force on NZ rates.  Strong bidding for NZ bonds saw longer-term yields fall 5-6bps for the day, while longer-term swap rates fell by 3-4bps.
Today we'll see another Fed speaker on the wires, this time NY Fed President Clarida, after NZ building permits data and ahead of Australian retail sales.  The key release tonight is US CPI data, which is expected to show a pullback in headline inflation, driven by lower oil prices, with the core rate steady.  A much stronger core inflation figure would rattle the market and raise the question whether the market has gone too far in pricing out further Fed rate hikes.
---
Get our daily currency email by signing up here:
---
BNZ Markets research is available here.