David Hargreaves looks at the apparent absence of any upsurge in the housing market following the torpedoing of any Capital Gains Tax - and assesses the prospects ahead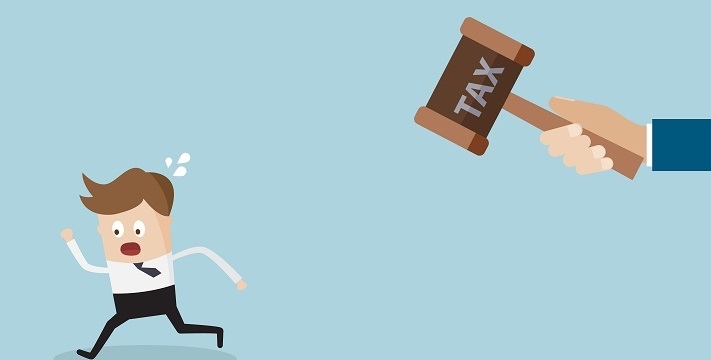 By David Hargreaves
Capital Gains Tax anyone?
As I write this it has been a mere 50-odd days since Prime Minister Jacinda Arden adroitly elbowed the dreaded CGT off the table and, it seems, into the bargain, completely out of the New Zealand consciousness.
Talk about out of sight out of mind.
This is the CGT that was being treated by some media outlets as if it already existed, and was going to end life as we know it in New Zealand.
Can I now suggest that the hysteria being generated by politicians, some media and some business lobby groups was, ahem, a bit overdone.
Clearly it would now seem that while the CGT was set to be a life-changing horror for some people - apparently necessitating getting underwear in a right old tangle - a silent majority of Kiwis were more sanguine about the prospect.
Remember, from when the Tax Working Group's final recommendation to have a CGT came out earlier this year, it was being claimed that business confidence and the housing market were being knocked by the likely onslaught of this naughty tax.
So, logic follows that if you remove this terrible thing from the futurescape then the people of New Zealand will rejoice in relief.
Er, well not quite.
So, how bad was it really?
With a complete month (May) now behind us after the sinking of the good ship CGT we can make some assessments of just how much the prospect of the new tax was weighing on sentiment and the extent to which there is now unbridled joy - or otherwise - at its demise.
The ANZ's Business Outlook Survey for May did show some recovery in overall sentiment. But from low levels and you would hardly call it a 'bounce'. And worryingly, intentions in the residential construction sector plummeted further. More on that aspect shortly.
And then there's the housing figures. Well, apparently the CGT spectre had been looming large over housing sentiment. 
Well, apparently not, unless the 'relief rally' is going to be a slow burner. 
Realestate.co.nz's May figures suggest that Auckland's gone into the winter months with its biggest unsold housing inventory in seven years, QV's figures showed more of the (not great) same and Barfoots had their lowest May sales by number since 2010.
The blame game
These figures suggest that those with a reason to do so were putting misplaced blame on the CGT when in fact business confidence was already down and the housing market has been coming off, particularly in Auckland for some time, and the reason has had nothing to do with concerns over a CGT. 
As I said above, unless there proves to have been a delayed impact on the housing market from the non-appearance of a CGT, then it looks like being a pretty quiet winter.
And this in a market where a number of things, including the CGT axing, but by no means limited to that, have moved in favour.
The Reserve Bank loosened the loan to value ratio (LVR) restrictions in January. But this hasn't seemingly given much positive momentum - although of course we don't know what would have happened WITHOUT the loosening. Maybe this measure has helped to support a market that would have otherwise flagged more.
Interest rates have been conducive and are likely to continue being so. Even before the RBNZ cut the Official Cash Rate from 1.75% to 1.50% last month banks were trimming mortgage rates.
More bang for the buck needed
The RBNZ estimates that across the banks about 0.15 percentage point of the 0.25 percentage point cut to the OCR has been passed on to mortgage customers. The central bank would probably have wanted more bang for its buck than that.
I reckon we can definitely expect another 0.25 percentage point cut, probably in August, probably in large part because the RBNZ will reckon banks haven't passed on enough of the cut we've just had. That's likely to be a nice little fillip for the early Spring housing market.
If there isn't much of an upsurge in activity visible come the start of Spring then it seems fair and logical to assume that the RBNZ will further relax the LVR rules when it issues its next Financial Stability Report in November.
All these things suggest the housing market should at least hold its own between now and the end of the year. If it doesn't - IE prices start to really fall - then we'll know that things are not good at all, given the amount of supportive factors that are now present in the market.
Plummeting construction sector confidence
To come back to the question of the plummeting confidence in the residential construction sector, I think this is of real concern. It could of course just be a reflection of the fact that construction is at very high levels at the moment.
If, however, we see a big pullback in private construction - possibly fuelled by the current flat market - then we may not make up the shortfall of houses in Auckland. And that could be problematic later.
It's now the multi-billion dollar question how committed, if at all, this Government will be to itself overseeing a reduction in shortages given the way KiwiBuild has seemingly become KiwiBust before ever really being given a chance.
The Capital Gains Tax was a great excuse for whatever ills were seen as befalling New Zealand. By removing it, the Government's removed the excuses. 
And it's left with business confidence in the cellar and a wobbly old housing market going into winter.
We probably don't need wellbeing so much as a big dose of feelgood factor. Where it is going to come from is not obvious at the moment.