Economists see short term volatility in inflation before the impact of Covid holds prices down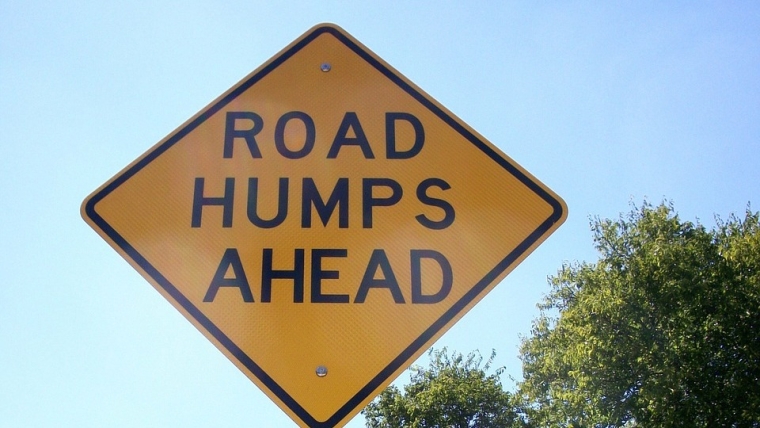 Well, there's a bump in the road that we are about to hit in terms of inflation - but the road ahead looks set to give us a period of very weak inflation, economists say.
We will get a handle on how inflation has been tracking recently when Statistics New Zealand releases the September quarterly Consumer Price Index figures on Friday (October 23).
In short the figures are likely to show quite a sharp rise following the big fall-off in the June quarter - but it's going to be a one-off. In the June quarter prices fell 0.5%, dropping the annual rate of inflation down to 1.5%.
ANZ economists are picking a 1.1% rise in the September quarter, bringing annual inflation up to 1.8%. (Remember, the Reserve Bank has a 1%-3% target for inflation, with an explicit target of the midpoint of that range -IE 2%.)
ANZ senior economist Liz Kendall says the quarterly bounce in CPI is expected to be particularly strong on the 'tradable' side (+1.4% quarter-on-quarter; 0.7% year-on-year), reflecting post-lockdown rebounds across clothing, durable goods and petrol prices. Non-tradable inflation she says is expected to lift 0.9% q/q (2.9% y/y).
Cloudy data
"The data will be clouded by collection difficulties, methodological challenges, effects of Covid-19 disruption on prices, and volatility – along with a CPI re-weighting to boot. Policymakers will down-weight this data and look through the bumps, focusing instead on the road ahead where the outlook for inflation remains weak," she says. 
Kendall says Stats NZ are updating household expenditure weights (last done in 2017). "While weights are slow moving, this will affect how price movements are aggregated, adding to uncertainty about [the] outturn." 
In its most recent forecast, made in August, the RBNZ also picked a bounce of 1.1% for the September quarter. 
Kendall says at that time the RBNZ projections showed inflation weakening considerably over their forecast horizon, "reaching a nadir of just 0.3% y/y in late 2021 – weaker than our own medium-term forecasts, which feature a trough of 0.7% y/y".
"Based on this subdued outlook, with unemployment also elevated and downside risks salient, the RBNZ has been putting pedal to the medal with monetary stimulus. At this stage, we (and the RBNZ) won't know where the inflation pulse is settling until next year – potentially later if renewed Covid-19 restrictions are needed in future. Price movements will remain difficult to interpret and glean signal from, let alone forecast."
ASB senior economist Mark Smith is picking a 0.9% third-quarter rise in inflation.
Balanced risks
"The Q3 outturn reflects an element of recoil from the very weak Q2 print, seasonality, and our expectation that pricing pressures are not entirely dormant in some key pockets, notably housing. Risks are broadly balanced, but we admit a greater degree of uncertainty than usual around our CPI pick given the impacts of Covid-19 and the CPI rebase being introduced in the Q3 data.
"Looking ahead, we expect annual headline inflation to dip at the start of next year but for annual CPI deflation to be avoided. The NZ economy has proved to be more resilient than we expected, the housing market is booming, and some of the downside risks for the economy and medium-term inflation look to have dissipated.
"Nevertheless, uncertainty is pronounced, and economic headwinds posed by Covid-19 remain sizeable. Policymakers in NZ and abroad have pulled out all the stops and will maintain highly stimulatory settings until they are confident economic activity has turned the corner. This will mean tolerating higher inflation if need be."
Westpac senior economist Michael Gordon is also expecting a 0.9% increase in inflation for the quarter. Noting the 1.1% the RBNZ was expecting, he said a "modest downside surprise" in the rate of inflation in the latest quarter probably wouldn't sway the RBNZ, which is already braced for weaker inflation over the next couple of years as the Covid-19 shock weighs on economic activity.  However, "an upside surprise would be more significant for monetary policy, challenging the need for the further easing measures that the RBNZ is developing".
Local rates
He says the main contributor to inflation for the quarter is likely to be the annual increase in local body rates, "which we peg at around 4% on average this year, compared to an almost 5% increase last year". 
"The other significant contribution to the quarter was an estimated 3.5% rise in petrol prices, following a steep fall in the previous quarter. Fuel excise duty was increased at the start of the quarter, and prices at the pump have been fairly steady since then. Petrol also accounts for most of the expected rise in the annual inflation rate, as prices fell slightly in the same quarter last year."
Gordon says the impact of Covid-19 on consumer prices is as yet unclear.
"We think that it will prove to be a disinflationary shock over time, requiring ongoing stimulus from the Reserve Bank in order to meet its inflation target. However, the impact on prices won't be all one-way, especially in the near term."