The Government, not the Reserve Bank, will have to tackle New Zealand's many housing-related issues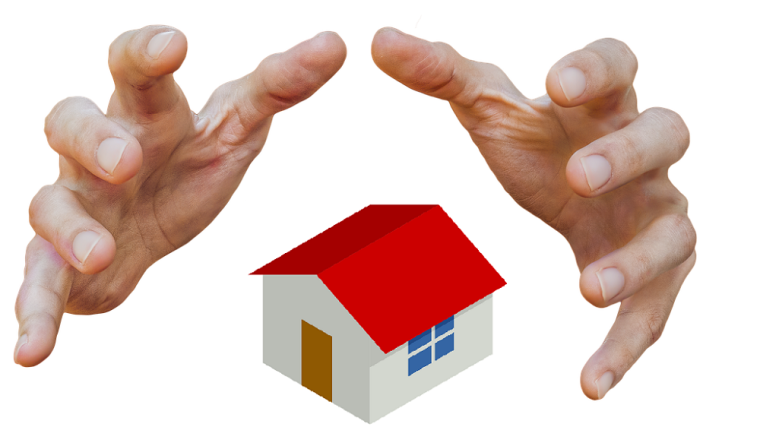 Well, it appears not a moment too soon that the banks have themselves decided to reimpose the limits on high loan to value ratio (LVR) lending, ahead of the official reimposition of said limits by the Reserve Bank in March 2021.
The latest mortgage figures compiled by the RBNZ very much reaffirmed what your eyes could show you. Yep, the market, it's running real hot right now. 
At just under $7.8 billion of mortgages advanced in October, this was easily a new record for the banks for a month, beating the previous record ($7.3 billion) made only a month earlier in September.
The real news for me in the latest figures was again how much investors have been flying back into the market. 
The banks have been trying to be sensible when it comes to limiting high LVR lending. But where they have had wiggle room is with investors, remembering that for investors the 'high' LVR definition is for loans more than 70% of the value of the property. The 'normal' high LVR definition for owner-occupiers, including first home buyers (FHBs) is loans of more than 80% of the value of the property.
All LVR limits were removed in May. Since then the banks have kept a rein on how much lending of over 80% property value they've done, but they've allowed themselves the luxury of letting their belts out when it comes to investors. So, with investors they have moved the goalposts only a little to say that where before these investors needed 30% deposits, now they would just need 20%.
Lending explosion
And hence the explosion in lending to investors since the market was largely freed of lockdown restraints in June. For the month of June 2020 investors borrowed a little over $200 million on an LVR of above 70%. In October they borrowed $745 million at above 70% LVR. In total, investors borrowed $850 million more in October than they did in June - and over half a billion dollars' worth of this increase was in high LVR lending.
So, the great land grab (for that's what it is all about really) has been on again. I doubt a 30% deposit limit on investors will be enough to really take the steam out of the market (investors were definitely perking up before the LVRs were removed in May anyway). Hopefully the RBNZ will move quite quickly to raise that to at least 40%, which was the level that gave the investors a cold shower when implemented in mid-2016.
That removing the LVRs would unleash the investors (who cares about a pandemic when you can distract yourself by buying another house for your portfolio) should have been foreseeable by our central bank. Pandemic or no, there were always going to be investors who would be relatively unaffected and would see the absence of lending limits as their chance to enlarge their portfolios. It points to an over-reliance by the RBNZ on orthodox economic thinking instead of just stopping sometimes to read human nature. And New Zealand human nature is to buy houses.
Having said all that though, it is worth pausing for a moment and considering what might have happened in New Zealand if all the stimulus from the RBNZ and the Government had NOT been applied. 
What might have happened?
And that's the essential problem here. You can't really see what the counterfactual would have been. If we take our minds back to March, it seemed all things were possible - mostly bad. The fact is as we head into December, the economy's as open for business as it can be, the jobless figures are far better than even the most optimistic of optimists might have thought and we are worried about rising house prices - NOT about house prices going through the floor.
What the housing situation again points out is that the Government needs to pull finger and work out some proper long term solutions to housing affordability. For Auckland particularly, people are simply not going to be able to work there if some affordable solutions are not found.
The action by Finance Minister Grant Robertson to write to the RBNZ this week (in very public fashion) and seeking the insertion of the magic words 'house prices' into the remit of the RBNZ's Monetary Policy Committee is window dressing and pretty unfair on a central bank that has been totally focused on keeping this country out of the cactus. In reality, it's the Government that has been slow - as interest.co.nz's Jenée Tibshraeny has been pointing out for months - to get its head around the potential risks of having so much stimulus poured in.
Ignore it
Having had time to think about the Finance Minister's letter to the RBNZ, I'm now hopeful that even if those two little words ('house' and 'prices') are shoe-horned into the MPC's remit, the RBNZ will largely be able to ignore them. And I suspect the RBNZ itself will want to quietly sound that out. The RBNZ in fact will HAVE to ignore those words, largely. Otherwise a lot of things would be mucked up. It wouldn't work. You would have two separate things fighting against each other.
Taken very literally, by putting consideration of house prices into the MPC's remit this suddenly converts house prices from being a 'financial stability' issue into a 'monetary policy' issue. The two hats that the RBNZ wears (I think uncomfortably at times) are financial stability and monetary policy. Things like the LVRs fit into financial stability, while the Official Cash Rate, interest rates, that's monetary policy. 
If the RBNZ currently had to set an Official Cash Rate based on what house prices are doing it would be pushing the OCR up - and strongly. But if it were to do that now it would then kill economic activity - given how fragile that situation is at the moment. The dollar would shoot up, exporters would scream, businesses would struggle to cope.
Counter-productive
The reality is that considering house prices in the context of setting interest rate levels would be hugely counter-productive - unless we had generalised inflation (which we don't - inflation's on the carpet). Only if general inflation and house prices were moving up together could you put house prices in OCR considerations (which the RBNZ does anyway - as could be seen from its hiking of rates in the mid-2000s).
At the moment, if the RBNZ had to consider galloping house prices it would be setting interest rates at levels that are higher than it believes are necessary to keep stimulating the economy. And the Kiwi dollar would be flying even more than it is (note how much it took off this week when Robertson's letter was released).
So, in other words, the Finance Minister has got himself some favourable headlines for being seen to do something, but in reality he has not come up with anything that is particularly practical or helpful. It just looks a bit like blaming the guy who's been doing all the heavy lifting trying to keep us all out of the poor house.
Remember, Labour was going to be KiwiBuild. It was going to be Capital Gains Tax. Until it wasn't. Yes, Robertson is clearly working on solutions to this whole vexed issue at the moment. He and his colleagues are going to need to come up with some substantive ones pretty soon.