David Hargreaves looks at some of the options for dampening demand in the housing market while we wait for the supply of housing to catch up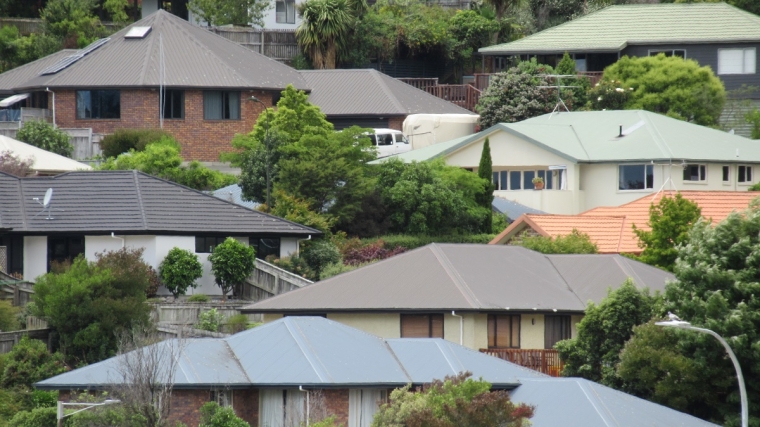 On the face of it, the suggestion by Kiwibank economists that the Reserve Bank should move to force banks to more highly price riskier home loans such as interest-only and investor loans, is a good idea.
As the country yet again grapples with an overheating housing market, anything that might help is worth considering, although it should be immediately added that the RBNZ does not directly target house prices. Therefore any such move by the RBNZ would likely be considered by the central bank only if it saw it as assisting financial stability.
To the extent that charging investors more for their money might discourage some from over-stretching themselves, then presumably this would assist with the financial stability aims.
However, as with all such things, what needs to be guarded against is the unintended consequences. And there have been a few 'good ideas' over the years that have come unstuck due to consequences that weren't first foreseen.
One thing that comes readily to mind as a seemingly good idea gone bad is the Auckland-centric loan to value ratio (LVR) limits that were introduced by the RBNZ in 2015. The RBNZ had itself been against such an idea before deciding to implement the measures in the face of a rampaging Auckland housing market.
In the event, the big unintended consequence of that measure was that Auckland investors started moving further afield for house buying opportunities - and this helped to ignite the housing market in the rest of the country, without any noticeable cooling in the Auckland market.
It was only with the advent by the RBNZ of tough deposit limits (then 40%) for investors right around the country in 2016 that heat started to come out of the whole market.
Deposit limits to return
As of March 2021 the investor deposit limits, which were removed in May last year along with all the other limits around high LVR lending, will be reintroduced, though probably at the 30% level that last applied.
So, what of the idea of also putting a higher risk weighting for banks on investor borrowing? The impact on the banks would be that they would need to hold more of their own capital against investor loans - and therefore would charge customers more highly for such loans.
Theoretically this would do two things; it would dampen the enthusiasm of investors a little, and it would provide greater financial stability - via the increased capital held by the banks. So, this would help.
However, there is then the concern about unintended consequences....
What would happen? Would investors all still happily climb into property buying at the same rate they do now anyway? And would they simply then pass on their increased interest rate costs as rent to tenants of their properties?
Doubtless, the ready answer from investors is that this is exactly what they would do - or at least seek to do. 
It's complicated
It is a bit more complicated than that though. Because obviously rents can only be increased if the the 'market' will tolerate it.
We know though that there is a shortage of housing.
Indeed that's the heart of the whole problem. 
Any moves therefore targeting investors must be carefully framed so that they don't promote big increases in rental costs, at a time when people are struggling to raise deposits to buy their own homes and at a time when the amount of new homes being built is still not seen as enough.
Remember though that the Reserve Bank is resistant to the idea of being forced into the role of controlling house prices as it demonstrated in its response to Finance Minister Grant Robertson's suggestion of including house prices in its monetary policy remit.
Seeking DTIs
The RBNZ wants to stick with targeting financial stability - not be given some big stick role directly policing house prices.
In its response to the Finance Minister just before Christmas the RBNZ requested that the Government gives consideration to adding restrictions on debt serviceability (that would include debt to income limits) to the RBNZ's 'macro-prudential toolkit' in 2021.
The idea of having debt to income (DTI) limits has been around for a while. The RBNZ tried to have them put into its toolkit before the 2017 election but got strong pushback from the then National-led Government.
It's not clear that this Government would be any more enthusiastic.
While DTI limits are a good idea, one potential drawback is that they would tend to act against first home buyers, who of course tend to be the most stretched financially when buying homes.
The best thing would be to avoid the first home buyers having to stretch themselves so much in the first place, but that then brings us back in circular fashion to the desirability of cooler house prices and for the provision of more affordable homes.
In terms of what happens this year, the Government has to step up to the plate. Whatever it can do to facilitate an increased supply of housing and to make housing more affordable for FHBs it needs to do.
So supply must be the key.
Dampening demand
In terms of demand though, what might be realistic to expect from the RBNZ this year to assist - assuming the Finance Minister's efforts to get house prices included in the monetary policy remit continue to be rebuffed?
I still think the best short term cold shower for the housing market could be provided by pushing up deposit limits for investors. I don't think a 30% rule will do enough to cool the market in the immediate future and I would still like to see that deposit rule brought back in at 40%, or maybe even 50%. Just for a while. Just till things are more back on an even keel.
Then, longer term, I think it is worth investigating a policy for banks to have increased risk weightings on investor and interest-only loans, reflecting the perceived higher risk nature of them. 
I still think we need a few things putting in place in this country that encourage people to look beyond just houses as a place to invest money. We keep putting all our eggs in the housing basket. It is a risk.
Now that any capital gains tax has been taken off the table for the foreseeable future what are the kinds of things that might provide incentives to people to diversify their investments?
Balancing the options
Well, certainly the idea of banks having higher risk weightings for at least some categories of investment loans is something that should be considered seriously and may act to balance kiwi investment options a little more in future.
We would need to keep an eye on what such a policy might do to rent prices though.
In general terms though, any measures that might help check demand at the moment should be considered, while the housing supply situation is sorted out.
Whether this Government is able to do anything convincing on the housing supply side though remains the big, vexed question.
Virtually nothing was achieved despite big promises between 2017 and 2020. Now, with Labour governing alone, there are no excuses at all.