David Hargreaves settles in for a fascinating few months ahead as we wait to see how the housing market reacts to the bold housing package unveiled by the Government this week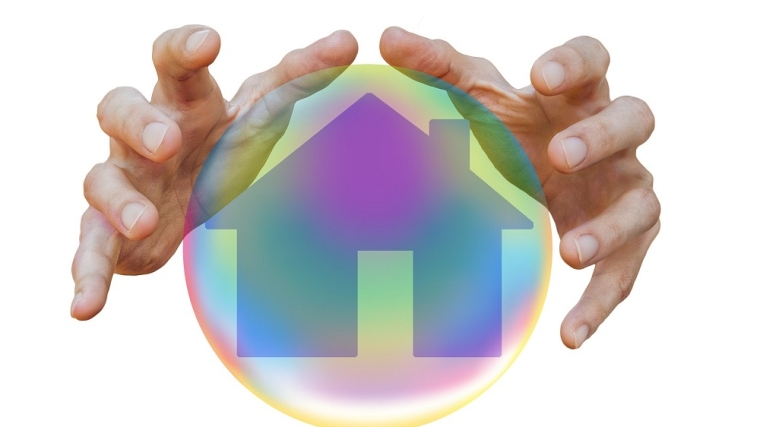 David Hargreaves
So, all we can do now is watch and wait. And see what happens.
We wait to see how exactly the housing market reacts to the package the Government thew at it this week.
I'm not going to make any rash predictions. That way lies madness.
The housing market does have fairly recent form in terms of defying predictions.
Notably of course there was the widespread expectation that house prices would fall precipitously in the latter part of last year as a result of the Covid crisis.
I always doubted that one, particularly after the Reserve Bank had opted to remove restrictions on high loan to value ratio (LVR) lending.
For investors who didn't have to worry about job security and who were seeing bank deposit yields disappearing, the idea of a housing market with no LVR limits was always going to be like catnip.
Expect the unexpected
So, I couldn't ever see prices falling far. But, no, I didn't see the massive rises coming.
And likewise, and in the other direction, I have to say I didn't expect it to 'work' when the RBNZ first put stringent (40%) deposit rules on investors in 2016.
At the time it seemed to me the momentum in the market was unstoppable. That didn't prove to be the case.
In that regard it is interesting to note that there were early signs that the rush of investors into the market is abating, based on the latest mortgage figures, for February, out this week.
After the massive buying binge the investors went on in the last few months of 2020 some pausing for breath might be expected.
But still, I suspect that, in an ideal world, it might have been better to wait for a few months to see what impact the reintroduction of LVRs would have, given that they were only formally reintroduced as of the start of this month.
Yes, there have been plenty of people in the marketplace suggesting that the 40% deposit rule for investors would not be effective this time - but I thought that last time and was wrong.
We probably haven't allowed enough time to see how effective or otherwise the LVRs were going to be. Having said that, I do appreciate that nobody wants to be seen as taking a 'wait and see' approach when we have house price inflation galloping along at above 20%.
The game changer
Anyway, regardless of how effective the LVR reintroduction may or may not be, the housing market has now had a whole lot more thrown at it by the government.
Clearly, the removal of the tax deductibility on interest payments for investors was the game changer and (if retained as a policy) it does, I would suggest have the potential to colour how future generations view housing investment in this country.
For Kiwis it has always been the no-brainer that the word 'investment' is linked inextricably with the words 'buy a property'.
We are about to find out how central in that thinking the tax deductibility on interest payments has been.
Of course, the conundrum is, for anybody that might be put off property by the removal of that tax deductibility, what's the alternative? 
And in that regard, if there was a disappointing aspect to this week's policy announcement from the Government it was that there were not some clear incentives offered for alternative investments.
Sure, the planned exemption for new builds on the tax policy is kind of an incentive, but in some ways just looks like a way around a disincentive. 
Certainly the build up to the announcement suggested there might be some incentives offered to invest in alternative assets. And personally I think it would be a great idea to look at something like more favourable tax treatment for retirement savings. Maybe this is something the Government might still be considering. I hope so.
As I've said before, one thing we don't tend to do well, if at all, is use the tax system as a positive incentive. Too often tax is treated as the blunt instrument to crack you over the back of the head with.
Offering tax breaks for investment behaviour that the government of the day regards as virtuous is not something we do nearly enough of.
Keeping watch
What I hope we do see in the aftermath of this announcement from the Government is active scrutiny of just exactly how the market responds.
If there are unintended consequences then we need to know quickly - and react to that. And hey, there's virtually ALWAYS some unintended consequences of policy changes, particularly if (as seems to be the case with these) they were not subjected to the closest of scrutiny ahead of time.
Last year it was obvious as early as August that the housing market was exploding. And yet, any proper reaction to that was a long time - too long - in coming. With the result that the Government's ended up pulling out the blunderbuss. 
If, for example, there was to be a sharp slide in property prices there may need to be some reaction to this. Because of course the most affected people would likely be those who have just recently bought a house (and therefore have low equity). And yes, I'm thinking particularly of first home buyers.
We wouldn't want policies that are designed to help to actually precipitate financial stability issues.
Likewise - if it appears the policies are not having as much impact as the Government might expect, how does it react to that and how quickly?
As I say, now we watch this space.
The next few months should be very interesting.
*This article was first published in our email for paying subscribers. See here for more details and how to subscribe.