Roger J Kerr says the Government will struggle to understand the current deteriorating economic situation, let alone devise new policies to improve the economy's performance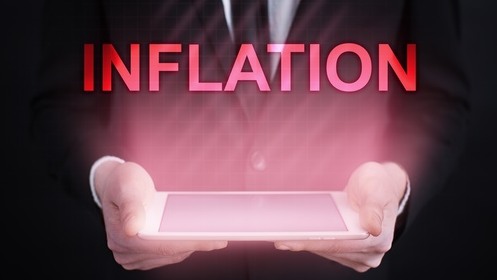 Summary of key points: -
Relatively speaking, NZ to underperform the US of A in short to medium term
"Boom-time" economic conditions, however a stack of countering negatives
Expect little response from NZ policymakers
NZ dollar's favourable interest rate differential has long gone
---
Relatively speaking, NZ to underperform the US of A in short to medium term
Relative economic performance and relative levels of interest rates, stock markets and commodity prices are all the cornerstone determinants of exchange rate values and direction of travel. For the NZD/USD exchange rate outlook it is therefore important that the assessment of the relative strengths and weaknesses of the two economies/markets is categorised into appropriate time frames.
In the short to medium-term (six to nine months), the strength and speed of the US economic recovery over the remainder of this year just appears superior to that of New Zealand on numerous counts. In the medium to longer-term (into 2022), if the recently updated IMF global growth forecasts are accurate, growth and commodity currencies like the AUD and NZD look set to benefit from the strongest world GDP growth performance since 1980.
The path of this column's forecast of a stronger USD against the Euro from $1.2300 in February to near $1.1500 remains intact, albeit it is a rather jagged line downwards. A softer tone this last week on the US monetary policy stance in a speech by Federal Reserve Chair Jerome Powell caused a minor pullback from below $1.1800 to above $1.1900 in the EUR/USD rate. Looking forward over coming months, US economic data will continue to print at a much higher level to a struggling European economy. Americans will be travelling inter-state big time for their summer holidays as the Covid vaccine is rolled out, so it is no surprise that US gaming, leisure, hospitality and travel stocks are reflecting that expected increase in economic activity.
The NZD/USD exchange rate has traded sideways in the 0.6950 to 0.7050 band over the last two weeks since the Government tax policy bombshell that catapulted the Kiwi dollar sharply lower as interest rate increases were removed from market forward pricing. Should the USD appreciate another 3.5% from $1.1900 to $1.1500 as anticipated against the Euro, that general USD strength would see the NZD/USD exchange rate at 0.6800. Local New Zealand-specific economic and market trends are not expected support the Kiwi dollar against this stronger USD trend. Indeed, as the following commentary will explain, the local factors all appear to be negative for our currency over coming months.
"Boom-time" economic conditions, however a stack of countering negatives
Based on any analysis and evaluation of market conditions currently occurring in New Zealand, the economy and therefore the currency value should be in a "boom" state at this time: -
Interest rates are at record lows with unprecedented monetary stimulus.
At 0.7000, the NZD/USD exchange rate is not over-valued or under-valued against historical ranges.
Dairy, log and other commodity export prices are close to historical highs, in theory fuelling regional incomes, investment and spending.
Increasing house prices are driving strong consumer demand from the "wealth" effect.
However, the current and near-term performance outlook for the overall economy is a long way from any boom label. The economy contracted 1% in the December 2020 quarter and will be flat or marginally negative in the March and June quarters. We are headed into a double-dip economic recession in 2021 following the impressive "V-shaped" recovery through the middle of 2020 when Kiwi's spent their overseas travel money in the local economy.
The failure of the New Zealand economy to advantage and grow from the very favourable winds listed above is explained by the following counteracting forces: -
Business and consumer confidence surveys still portray an uncertainty and wariness about the future due to the insidious nature of the Covid pandemic.
Businesses across all sectors of the economy and annoyed and frustrated from external factors beyond their control i.e. labour shortages, supply chain/shipping disruption and delays, increased employment costs from Government policy changes, input costs all rising and increased regulatory compliance costs.
The ending of strong immigrant inflows has removed a major positive impetus that the NZ economy has benefited from over the decade before the Covid pandemic hit us 12 months ago.
Government policy delivery/implementation failures with Kiwibuild housing, "shovel-ready" infrastructure construction projects and now impending delays with the Covid vaccine roll-out due to bureaucratic ineptitude.
Dry climatic conditions for the eastern agricultural production regions through this autumn is not looking good for future output volumes.
Expect little response from NZ policymakers
How the policymakers at the RBNZ and Government respond to this evolving and deteriorating economic picture will play a part in future NZ dollar exchange rate direction. Expect the RBNZ to re-state that the level of monetary accommodation needs to be maintained at the current high levels for a considerable time yet in their statements this week, 14 April (one-page review) and full MPS on 26 May. Governor Adrian Orr is a "dove" and like the RBA, he will want to see increases in real wages before changing the current super-loose monetary policy settings i.e. NZD negative.
The New Zealand Government (in the writer's opinion) will struggle to understand the current economic situation described above, let alone devise new policies to improve the economy's performance and benefit the standard of living across nationwide households.
Judging by the highest price increase intentions since 1992 in the recent ANZ business confidence survey, substantially higher inflation this year is inevitable. Therefore, we are headed for a period of flat/negative GDP growth with higher inflation (i.e. stagflation), which is a big change from the very positive environment (prior to March 2020) of relatively high GDP growth and very low inflation. On average, households will be worse off. In particular, the non-property owning, lower socio-economic sectors who are facing rent increases thanks to tax policy changes from a Labour Government (that is supposedly representing them).
Do not expect any innovative economic policy initiatives from Finance Minister Grant Robertson's budget on 20 May to address the aforementioned economic challenges. Borrow, tax and hope appears to be their sole policy platform. Financial and investment markets, seeking reassurance and confidence from the Government that they are responding to the issues, stand to be disappointed. 
NZ dollar's favourable interest rate differential has long gone
The 2%-plus interest rate differential advantage that attracted global funds into New Zealand and pushed the Kiwi dollar above 0.8000 (amongst other positives) in the 2011 to 2014 period has long since passed. Currently NZ 10-year swap interest rates are just 0.2% above those in the US, so there is absolutely no incentive to be buying and holding Kiwi dollars over US dollars.
---
---
*Roger J Kerr is Executive Chairman of Barrington Treasury Services NZ Limited. He has written commentaries on the NZ dollar since 1981.