David Hargreaves has a further crunch of the latest monthly mortgage figures and awards a chocolate fish to the investors for the biggest percentage increase in size of average mortgage this year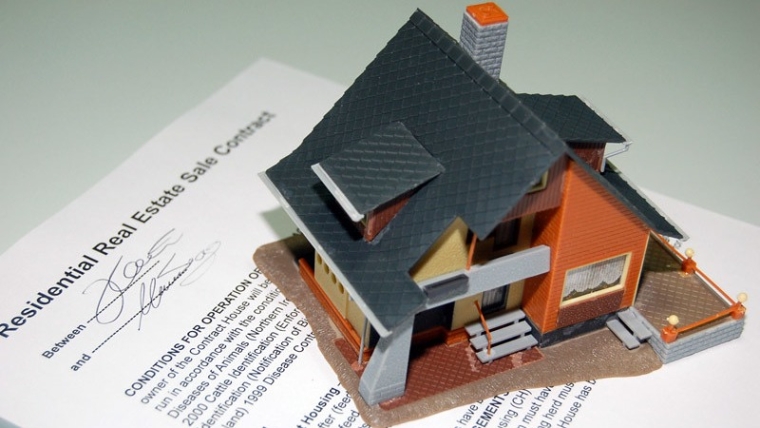 They came, they saw, they uplifted titanic-sized mortgages.
As we reported earlier in the week, in June, $8.526 billion was advanced for mortgages in this country, the latest Reserve Bank figures show. 
As momentous as such large figures appear, however, they can start to look a little meaningless till you try to break them down a bit and give them more street-level digestibility.
A good place to start is to attempt to break down the figures into what they work out per mortgage.
Now that we are up to the June 2021 figures we are now starting to get into a time that allows us more valid 12-month comparisons. In April and May of last year during lockdown the mortgage market virtually dried up, but by June 2020, as we were marching down the Alert Levels, more normal service was being resumed. In June 2020 $5.364 billion worth of mortgages were advanced, which compared reasonably favourably with the $5.441 billion advanced in the 'totally normal' June 2019 month.
Delving deeper
So, anyway, as you can see, we borrowed over $3 billion more in June of this year than we did in the same month a year ago. But does that tell us anything? Not of itself, really.
Some detail to spice it up a bit: In June 2021 there were 26,048 mortgages taken up - a hefty rise on the 21,985 mortgages taken out in the same month a year ago.
In terms of an average size of mortgage, in the latest month it works out at $327,320, a whopping 34.16% increase on the comparative $243,980 a year ago. 
Those figures include all mortgages, countrywide, all categories.
Getting into the nitty gritty - we'll start with the first home buyers. I don't know about you, but I might have thought the FHBs would have had the biggest blow out in terms of size of commitment over the past year. In fact no - but I suppose we do have to consider they came from a very elevated position in terms of size of mortgage anyway. And percentages get smaller as figures get bigger...
But no matter. In June FHBs borrowed $1.649 billion, up from $1.09 billion a year ago. In the latest month there were 3018 mortgages taken out, up from 2416 in June 2020.
The average size pushed up to $546,390 from $451,150 - a 21.11% increase. Hefty enough. As I indicated above, I expected worse. Probably indicative of a grouping that's already close to the top of where it can go in terms of borrowing, do we think?
Owner-occupiers stretch out
Okay, moving on. The other owner-occupiers. We don't talk about this group much because they are the kind of quiet majority. Folks who are already 'on the ladder' and can therefore move around with some comfort.
But, I'm definitely going to be keeping a closer eye on this grouping the coming months, as they've seemingly shown a great willingness to take up the slack in the market that has been caused by the Reserve Bank (RBNZ) slamming tough (40%) deposit rules back on investors again.
And the owner-occupiers have been in the mood to splash some cash. In June 2021 they borrowed $5.365 billion, some 68.34% more than the $3.187 they borrowed in June last year. 
In the latest month 19,646 owner-occupier mortgages were taken out, up from 16,181 in June 2020. 
And the average-size of mortgage for the owner-occupiers increased to $273,080 from $196,960 - a 38.77% increase.
Then there were the now deposit-limited investors. The amounts they've been getting for mortgages have been quickly coming down. But those still able to get a loan aren't being shy about how much they ask for.
Less is more
In the latest month investors borrowed $1.436 billion, compared with $1.04 billion in June 2020. Numbers of mortgages taken out in the latest month were down - 3071 compared with 3169 a year ago. What that tells you is that the size of the loans went up quite a bit. 
The average-sized investor mortgage in June 2021 was $467,600, up from just $328,180 in June last year - a 42.48% increase, which as stated above, earns the investors a chocolate fish.
---
Supporting us gets rid of ads. Find out more.
---
What do we make of all this?
One thing that I don't think enough is being made of in respect to the impact of future interest rate rises is the sheer size of the mortgages now and the rapidity of increase in size.
Much is made of the fact that we have historically low interest servicing costs. True enough. But we have historically high sizes of mortgages - and those sizes increased real quick.
I did a quick exercise on the interest.co.nz mortgage calculator. 
I took all of the average mortgage figures used above and applied a standard fixed rate of 3.15% for 30 years against all of them. I was interested to see a rough example of how much the increased size of mortgages in the past year has increased the size of payments that people now need to make - BEFORE we even start talking about interest rate rises.
Doing the numbers
So, okay if we look at the 'all' averaged sized mortgage figure for June 2021 of $327,320 (as above) versus the $243,980 averaged sized mortgage in June 2020, the monthly payments on the June 2021-sized mortgage would be $1407, versus $1048 on the June 2020-sized mortgage.
And drilling down: On the June 2021-sized FHB average mortgage, you would be paying $2348 a month, versus $1939 a year ago.
On the June 2021-sized owner-occupier average mortgage, you would be paying $1174 a month, versus $846 a year ago.
And on the June 2021-sized investor average mortgage the payment would be $2009 a month versus $1410.
So what do we make of that?
People have increased their commitments substantially - even as interest rates have been so wonderfully benign. 
This is not all about interest costs and serviceability - it's about sheer size of commitment and the kind of exposure to untoward events that provides.
Clearly though, any meaningful rise in interest rates over the next 12 months could cause some real problems.