Gareth Vaughan probes the FMA & RBNZ's demand for NZ banks to prove they're better behaved than their Aussie parents & concludes the argument for a Royal Commission doesn't stake up at this point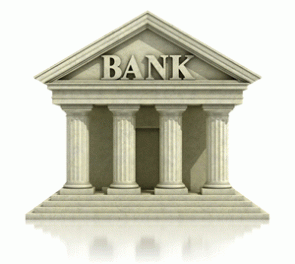 By Gareth Vaughan
News the Financial Markets Authority and Reserve Bank have asked New Zealand's major banks to prove they are different from their scandal ridden, royal commission mired Aussie parents raises several questions.
FMA CEO Rob Everett took to the RNZ airwaves on Wednesday morning to reveal the regulators have told NZ banks to prove the types and volume of unacceptable conduct emerging from Australia's Royal Commission on Financial Services is not also happening in New Zealand.
It can be argued this is the regulators doing their job, albeit against a backdrop of pressure from the media and public. Alternatively it can be argued the banks are being presumed guilty by association with their parents, and being told to prove their innocence. Another train of thought is this is a public relations exercise from our regulators to show they are doing something. And yet another view is the Government and regulators should simply bite the bullet and have our own Royal Commission because the dominance of NZ's financial services sector by Australian owned entities suggests the same behaviour simply must be happening here.
The Australian Government agreed to a Royal Commission, headed by former High Court judge Kenneth Hayne, late last year reluctantly after sustained pressure, and against a backdrop of mounting evidence one was required. Here in NZ, whilst we've certainly had evidence of unacceptable conduct by our major banks in recent years, we haven't seen evidence on a scale anywhere near Australia.
Arguably at this point Australia's more prescriptive, rules-based financial services regulation has failed Aussie consumers, whereas evidence NZ's more principles-based, hands-off regulation has systemically failed Kiwi consumers hasn't emerged.
Nonetheless unacceptable conduct in NZ has included the marketing, promotion and sale of complex interest rate swaps to rural customers that saw ANZ, ASB and Westpac customers compensated to the tune of $23.67 million. There was also the ANZ-ING frozen funds scandal where investors received $45 million compensation after Commerce Commission intervention. And the FMA has criticised banks for not putting customers first when aggressively cross selling KiwiSaver. The KiwiSaver issue is a by-product of the built-in conflict of interest in the vertically integrated business models of the major banks whereby they both produce and sell financial products. This results in staff working for one arm of a bank advising customers to use products peddled by another arm of the same bank.
One school of thought is that now conduct regulator the FMA has so publicly shown it's receptive to accusations of bad bank behaviour, a wave of complainants will emerge out of the woodwork. There's also the possibility whistle-blowers could emerge, perhaps via the FMA's anonymous complaints procedure. The FMA also has memorandums of understanding in place with both the banking and insurance ombudsman schemes, which are obvious avenues for disgruntled customers. 
Insurers in focus too
Despite the initial focus of local regulators on banks, NZ insurers aren't off the hook. Given revelations at Australia's Royal Commission that AMP ripped off customers and lied to regulators, this is not surprising. Everett and Orr addressed the New Zealand Bankers' Association council on Monday, which features CEOs or their representatives from all NZ's licensed banks. The regulators expect an initial response from the banks within two to three weeks. A similar meeting will be held with insurers during the next few weeks.
So will NZ ultimately get a fully-fledged Royal Commission of its own?
Certainly First Union, the union representing financial service workers, wants one. It's "strongly encouraging" the Government to convene a Royal Commission or a similar inquiry into the NZ finance sector, and include the use of sales targets in the terms of reference.
"A Royal Commission would give the public confidence that the interests of consumers and finance sector workers are properly balanced against the profit motive of New Zealand's private sector banks, particularly in light of the indiscretions of their parent companies in Australia," says First Union's national finance sector organiser Stephen Parry. He adds that workers in the finance sector are under pressure to make sales, and this pressure is not always consistent with the interests of consumers.
Prior to last year's election NZ First leader Winston Peters was calling for a banking inquiry focusing on bank charges, the dominance of Australian owned banks in NZ, and bolstering NZ ownership in the sector. That doesn't quite sound like a Royal Commission and didn't make it into Peters' coalition agreement with the Labour Party anyway. Meanwhile, Finance Minister Grant Robertson and Commerce and Consumer Affairs Minister Kris Faafoi appear, at this stage at least, prepared to leave this issue parked win the FMA and Reserve Bank.
And they're right to do so. For as Massey University's David Tripe told the NZ Herald recently; "Having an inquiry on the vague possibility of finding something strikes me as an expensive exercise." A very conservative estimate is Australia's Royal Commission will cost taxpayers A$65 million. Then there's the hundreds of millions of dollars financial services companies are spending with the Royal Commission proving a gravy train for most of Australia's big law firms.
What is a Royal Commission?
Next let's take a look at just what a Royal Commission is. According to the Department of Internal Affairs a Royal Commission is an option for a formal government inquiry. It's the option "reserved for the most serious matters of public importance." We had one into the Pike River mine tragedy and into building failure caused by the Canterbury earthquakes, for example. And in February the Government established a Royal Commission of Inquiry into Historical Abuse in State Care.
Given there's currently no queue of disgruntled bank customers to use as evidence of systemic unethical, amoral and/or illegal activity from our financial services companies, it's currently hard to argue the Government should launch the type of inquiry into our banks reserved for the most serious matters of public importance. But if evidence does emerge suggesting systemic bad behaviour from our financial service providers along the lines of that practiced by their Aussie parents, then throw the full weight of a Royal Commission at them. If it doesn't save the money and use it to bolster financial literacy education in schools so New Zealanders are better prepared to deal with banks and insurers.
I am not saying our banks are saints. I am saying we don't currently have the weight of evidence to justify a Royal Commission.
Remember the evidence a Royal Commission was required in Australia included a whole swathe of financial advice scandals, Australian Securities and Investments Commission cases against banks over alleged manipulation of Australia's primary interest rate benchmark, and the Australian Prudential Regulation Authority's independent prudential inquiry into ASB's parent Commonwealth Bank of Australia. AUSTRAC, Australia's anti-money laundering regulator, initiating civil penalty court proceedings against CBA for "serious and systemic non-compliance with the Anti-Money Laundering and Counter-Terrorism Financing Act 2006" was the straw that broke the camel's back and led to the CBA inquiry.
Back in NZ there's scope for conflicts of interest stemming from the vertically integrated banking model to be tackled, and for sales incentives to change, which is already underway at some banks. In the meantime if the Government and regulators want to boost competition in a banking sector dominated by NZ's very profitable four Australian owned banks, here's my three step plan on how they could do this.
*This article was first published in our email for paying subscribers early on Thursday morning. See here for more details and how to subscribe.