We take a look at where banks' mortgage serviceability test rates are at against the backdrop of news the RBNZ could set these as a debt serviceability restriction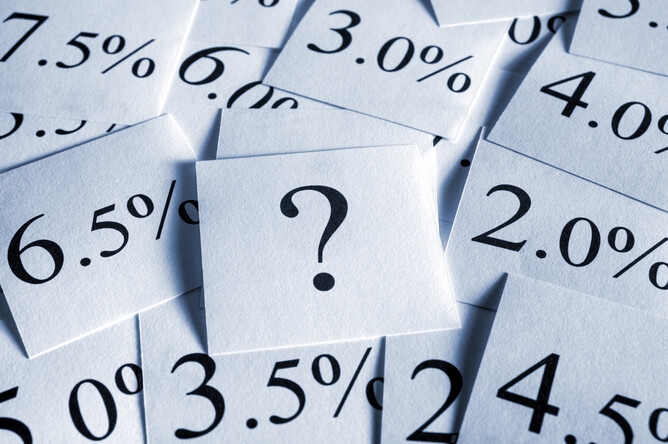 Following Wednesday's disclosure that the Reserve Bank could take charge of banks' mortgage serviceability test rates before it gets its collective hands on a debt-to-income (DTI) restricting tool, now's an opportune time to take another look at where banks currently have their test rates.
The concept of a test rate is that when considering home loan applications, banks calculate the ability of the borrower to repay the loan at a higher interest rate than current rates. Thus the lender looks to satisfy themselves that the borrower could maintain their repayments if interest rates rise. Lowering test rates increases borrowing capacity and increasing them decreases it.
An ANZ spokeswoman told interest.co.nz the bank's test rate, used across all types of homeowner borrowing, is currently 5.8%. An ASB spokeswoman says ASB's is 6.45%. A mortgage broker says there haven't been many changes since the big Official Cash Rate (OCR) cut in March 2020, with banks' test rates currently ranging from 5.5% to 6.5%.
The Reserve Bank slashed the OCR by 75 basis points to 0.25% at the onset of the COVID-19 pandemic.
Interest.co.nz also asked BNZ, Kiwibank and Westpac what their test rates are, but they wouldn't disclose them.
"Our serviceability rate is just one of a number of factors we take into account when considering loan applications. Other factors include income, financial commitments and living expenses," a Westpac spokesman said.
Test rates have come down over recent years. In December 2019 ANZ was at 6.65%, and in September 2018 banks were at about 7.75%. 
Within its debt serviceability restrictions announcement on Wednesday the Reserve Bank said if it needed to take action before a DTI tool is available, "an interest rate floor potentially could be implemented within two or three months." This could involve settling floors on the test interest rates banks use when assessing borrowers' serviceability. The Reserve Bank says the floor can be specified in absolute terms, or be set as a margin above commercial lending rates.
With the actual rate decided by the Reserve Bank, all banks would apply a serviceability interest rate to their affordability assessment calculation as a minimum affordability measure for borrowers. 
The Reserve Bank published the chart below in its Financial Stability Report released in May.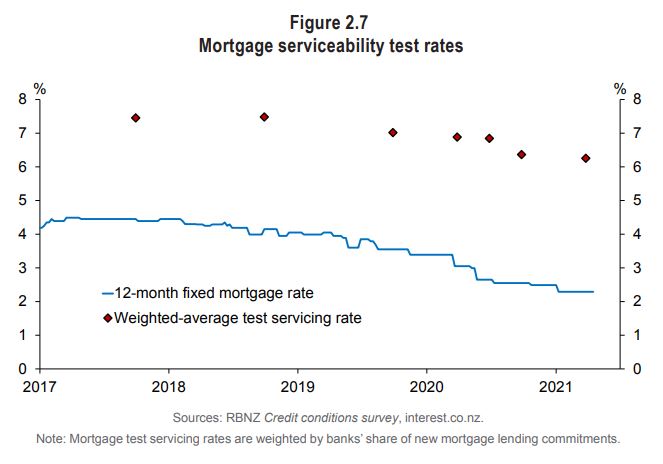 *This article was first published in our email for paying subscribers early on Friday morning. See here for more details and how to subscribe.