Banks have reduced the interest rates they use to test mortgage borrowers' ability to repay loans this year, but are increasingly interested in borrowers' expenses as they calculate their ability to service loans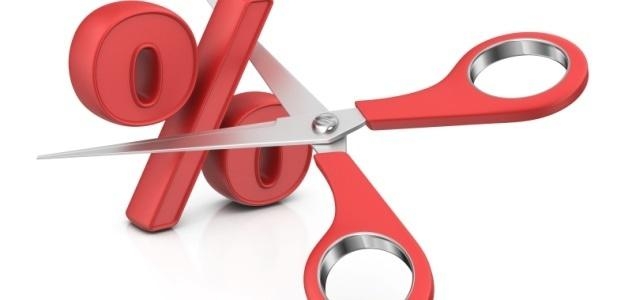 By Gareth Vaughan
Banks have cut the interest rates they use to test mortgage borrowers' ongoing ability to service their loans by a similar amount to what mortgage rates have fallen by over the past year.
ANZ New Zealand, the country's biggest mortgage lender with almost $85 billion worth of loans at September 30, currently uses a servicing sensitivity rate of 6.65% per annum. Testing serviceability is calculating whether a borrower can afford the repayments on a loan after their other expenses and income are taken into account. 
Just over a year ago banks were testing borrowers' ability to service their loans at rates around 7.50%. With other banks now at similar levels to ANZ, mortgage brokers say this has boosted borrowing capacity, in some cases potentially by $70,000 to $90,000. The key reasons for the drop this year are changes made by the Australian Prudential Regulation Authority (APRA) and the Reserve Bank of New Zealand (RBNZ).
In July APRA announced changes to its guidance on the serviceability assessments Aussie banks use on residential mortgage applications. No longer does APRA expect them to assess home loan applications using a minimum interest rate of at least 7%, which had established common industry practice at 7.25%. Since July Aussie lenders have been allowed to review and set their own minimum interest rate floor for use in serviceability assessments and utilise a revised interest rate buffer of at least 2.5% over the loan's interest rate.
APRA's change was attributed to a lower interest rate world and the widespread use of differential pricing for different types of loans challenging the merit of a uniform interest rate floor across all mortgage products. Mortgage brokers say APRA's move flowed through to NZ's Australian owned banks, ANZ, ASB, BNZ and Westpac, this country's four biggest mortgage lenders.
Then in August the RBNZ made a surprise 50 basis points cut to the Official Cash Rate (OCR) dropping it to 1%. In its November Financial Stability Report the RBNZ noted "a loosening of bank lending standards" in NZ over the past few months with "the potential to increase the supply of credit to the housing market." 
A Kiwibank spokeswoman confirms Kiwibank reviewed and reduced its test rate after the August OCR cut, without giving a specific level of where it's now set. BNZ has also recently revised its test rate down, and ASB acknowledges revising its test rate down this year "reflecting the lower interest rate environment and other factors."
Using ANZ's 6.65% as a proxy for the banking sector, test rates are down about 85 basis points since September last year, when interest.co.nz last looked at banks' serviceability rates. Over the same time period the average of the big five banks' carded, or advertised, two-year mortgage rates for borrowers with a deposit of at least 20% has dropped 80 basis points to 3.53%. And the average two-year mortgage rate across the big five banks for borrowers without a deposit of at least 20% has dropped 66 basis points to 4.17%.
An ANZ spokeswoman says the bank's 6.65% servicing sensitivity, or test rate, applies for all residential mortgage lending including loans to investors. ANZ does now require borrowers paying interest-only to have a higher level of uncommitted monthly income, i.e. more monthly net surplus income, than borrowers paying principal and interest. 
"We're working to ensure customers who seek an interest-only period as part of their borrowing arrangements can continue to meet their obligations once the loan moves from interest-only to principal and interest. The change is part of wider improvements to ensure we continue to lend responsibly," the ANZ spokeswoman says.
As of September 30, 19% of ANZ's home loans were paying interest-only.
One mortgage broker suggests borrowing capacity for investors is the highest it has been for three years. Another has a slightly different perspective saying; "In 2013, high loan-to-value ratio (LVR) borrowers had to climb Aoraki. Now they just have to climb Ruapehu. The opposite is true for under 80% LVR borrowers, they need to drive through Auckland traffic and walk up Maungawhau. It's not hard but you do wonder about getting an e-bike. Investors need to do the Tongariro Crossing."
Borrowers' expenses in focus
Another key area of interest for banks is borrowers', and want-to-be borrowers', expenses. A factor in this is lender responsibility principles. Mortgage brokers say expenses are being scrutinised much more than in the past. Says one broker; "I would be more worried about that if I was a client [borrower] than what the test [interest] rate is." All debt is of particular interest to banks, including interest-free credit card deals and purchases through buy now, pay later service providers.
The move over recent years to comprehensive credit reporting means lenders can see "every credit card, every power and utility bill from the majors and two years of payments history," as one broker puts it. Comprehensive credit reporting enables a "positive" credit reporting system rather than the "negative" credit reporting system of the past that recorded defaults, bankruptcies and court judgments. Under comprehensive credit reporting positive information such as account type, account limit and monthly repayment history is also included in an individual's credit history. 

*This article was first published in our email for paying subscribers early on Thursday morning. See here for more details and how to subscribe.