No major changes to mortgage rates or house price inflation expected in the near-term on the back of Covid-19 halting a much-anticipated OCR hike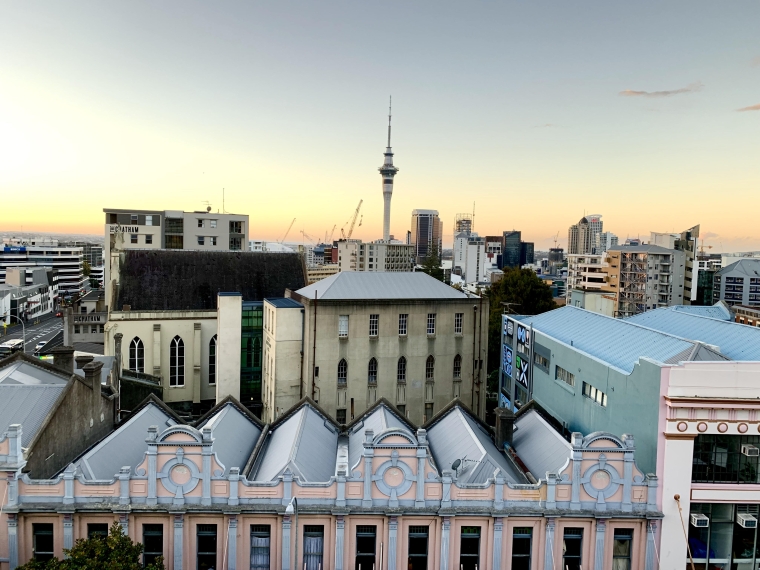 What does a hawkish central bank having its wings clipped by Covid-19 mean for mortgage rates and house prices?
The answer isn't clear cut and hinges on New Zealand's ability to contain this highly-transmissible Covid-19 outbreak.
But from where we sit, it's much of the same.
Mortgage rates aren't moving for now, but there's some scope for longer dated rates to rise. The over-heated housing market also continues to face some headwinds.
Rate hikes already priced in
Let's go back a step…
Before the Reserve Bank (RBNZ) released its Monetary Policy Statement on Wednesday, financial markets were already pricing in Official Cash Rate (OCR) hikes.
When the RBNZ on July 14 announced it would abruptly stop its weekly bond purchases via its Large-Scale Asset Purchase (LSAP) programme (designed to put downward pressure on interest rates), markets started tightening.
Higher rates in wholesale markets were feeding into higher mortgage and term deposit rates.
For example, ANZ on Tuesday (before news of Covid-19 in the community emerged) again hiked its rates in anticipation of the RBNZ lifting the OCR.
Come Wednesday, the RBNZ was clear it was all set to hike the OCR, and signalled its intention to make steady increases to get the OCR to what it deems to be the "neutral" rate of 2% by 2023. The neutral rate is the level where monetary policy is neither contractionary nor stimulatory.
Once financial markets processed the fact the OCR wasn't going up, they looked to the RBNZ's eagerness to hike the OCR as soon as possible.
This has kept the yield curve largely unchanged, if not a tad higher than it was before the RBNZ made its announcement.
Longer-dated rates could still rise
From here, ANZ chief economist Sharon Zollner believes those working in financial markets will be glued to the Government's 1pm Covid-19 updates.
"It's the only data that matters for now," she said.
Westpac's head of New Zealand market strategy Imre Speizer agreed, and said, "In a nice textbook world, you should not be doing that. You should be taking the RBNZ at face value…
"But markets will look at the most short-term information that they have at hand; the most real time stuff. And what they have is Covid-19 developments, so they're going to be trading Covid-19 numbers for a few weeks yet."
He said the part of the yield curve that might respond to any volatility would be short-term rates of less than two years. But two and three-year rates are already priced in.
BNZ's head of research Stephen Toplis maintained: "The longer dated your mortgage is, the higher the chance that there's still some upward pressure remaining."
Speizer said that if this lockdown is short, financial markets will go back to digesting the RBNZ's hawkish stance and rates will go up.
But again, question marks remain over what's going to happen with the virus.
Toplis: RBNZ and Govt hellbent on reducing house price inflation
As for house prices, one might be inclined to think the RBNZ missed an opportunity to dampen growth when it decided to push pause on rate hikes.
However Toplis said: "The housing market adjusts on the back of future and expected interest rates and nothing has changed in that regard.
"If anything, from a financial market perspective… the surprise was that the RBNZ was so aggressive with where interest rates will get to."
Toplis, who has been wanting the RBNZ to raise rates soon, said its decision to hold fire was understandable.
He believed both the RBNZ and the Government were "hellbent" on ensuring house price inflation (not house prices) falls.
"If house price inflation doesn't fall reasonably quickly, they'll just provide more policy to ensure it does.
"Whether or not the OCR moved on Wednesday is largely irrelevant in terms of the bigger picture and the message that people need to receive," Toplis said, which is that the RBNZ is looking to hike rates.
Zollner: OCR to peak at only 1.5% in this hiking cycle
But looking further down the track, Zollner maintained interest rates would remain relatively low.
She believed the neutral rate was in fact below where the RBNZ picked it.
"Currently the RBNZ assumes neutral is 2%, and has forecast hiking the OCR to this level. But we think the neutral interest rate will continue falling, seeing the OCR peak at 1.5% this hiking cycle," she said.
"Long term trends, including population ageing and declining potential GDP growth, have seen neutral interest rates decline across the globe. New Zealand has been no different."
The OCR has last as high as 1.5% in August 2019.