Personal Finance
/
news
Reserve Bank launches consultation on potential debt serviceability restrictions that could be used if it believes financial stability risks warrant them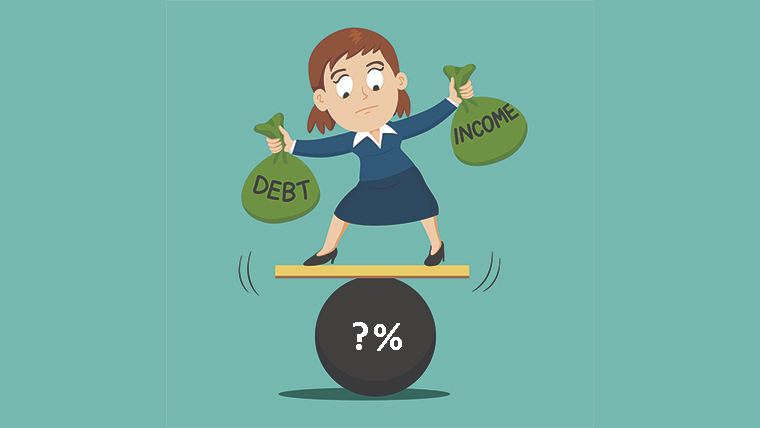 In a new consultation paper on debt serviceability restrictions, the Reserve Bank assesses the impacts of introducing a debt-to-income (DTI) cap for borrowers of six or seven and a test interest rate floor for bank lenders of 7% or 8%, but stresses these are illustrative models and might not necessarily be where it would set such restrictions.
The Reserve Bank is seeking feedback by 5pm on February 28 on the merits and design features of debt serviceability restrictions on residential mortgage lending. 
"We are not proposing to implement debt serviceability restrictions at this time, but we want to prepare for implementing them in case financial stability risks warrant it," Reserve Bank Deputy Governor Geoff Bascand says.
"We are seeking feedback on the merits and potential design of two types of debt serviceability restrictions: restrictions on debt-to-income (DTI) ratios – which impose a cap on debt as a multiple of [a borrower's] income; and a floor on the test interest rates used by banks in their serviceability assessments which test the ability of borrowers to continue repaying their loans if interest rates rise to a certain level," Bascand says.
An initial assessment of the expected impacts of implementing a DTI cap of six or seven times gross income, and of a test interest rate floor at 7% or 8% are provided. However, the Reserve Bank says these settings are illustrative and don't mean the tools would be calibrated at these levels if introduced.
"At this stage it is unlikely that we would implement both options simultaneously. Instead, we are considering a staggered approach where test rate floors are implemented initially, if needed to address short-term risks. These would then be replaced by DTI restrictions once the design and calibration of these tools is finalised," the Reserve Bank says.
"In the past, we have referred to a DTI above five as 'high-DTI' lending. However, with the continued decline in interest rates, almost 60% of new lending is now taking place at a DTI above five, while around a third is at DTIs above six. We do not consider it appropriate to calibrate DTI restrictions in a way that would capture a very large share of lending at current levels. This could create a shock for the housing market and the potential for unintended adverse outcomes, e.g. disintermediation," the Reserve Bank says.
"As such, our initial view is that a DTI cap, if implemented, should be set at no lower than six and possibly higher. We have modelled the impacts of a DTI cap of either six or seven in our initial assessment."
"We may also want to set different calibrations for different borrower types, e.g. owner-occupiers versus investors. As such, banks should operationalise their systems to be able to introduce either the same or different DTI calibrations for owner-occupiers and investors," the Reserve Bank says.
"Further consultation on the calibration is likely to be needed, should we proceed with implementing DTI restrictions."
The Reserve Bank says banks will need to prepare their systems for the potential introduction of a regulated DTI limit no later than the end of 2022. It estimates a DTI restriction could be implemented by the fourth quarter of 2022, and a test rate floor could be implemented in the second quarter of 2022.
Banks currently set their own test rates
In terms of test interest rates, New Zealand banks currently set their own to assess a borrower's capacity to continue to service the debt if mortgage rates were to rise from prevailing rates. These bank test interest rates have fallen in the past few years, reflecting the low interest rate environment.
"However, they have fallen more slowly than the Official Cash Rate (OCR), and hence the margin between test rates and OCR has remained relatively stable. At present the weighted-average test rate across the industry is just over 6%, which represents a margin of 5.5% above the OCR of 0.50%," the Reserve Bank says.
"There are several options that could be used to specify a floor if we implemented a test interest rate floor, such as: a. A uniform fixed test interest rate floor. b. The rate specified in the mortgage contract at origination, plus a fixed buffer. c. A benchmark rate (e.g. OCR, swap, average floating rate), plus a fixed buffer. d. The Reserve Bank's forecast neutral interest rate, plus a fixed buffer. e. A combination of the above."
The Reserve Bank says it currently favours option (c).
"A benchmark rate, plus a fixed buffer may be the most appropriate methodology for specifying a test interest rate floor – as it fits our preference that a test interest rate floor should be stable over time, move automatically and be the same for all mortgage applicants. If we were to adopt this approach, we would need to specify a preferred benchmark, e.g. OCR, swap or other, alongside the proposed buffer."
"Option (c) would be dependent on what benchmark rate was chosen. For example, mortgage rates are closely linked to changes in the Official Cash Rate. However, a longer term rate, such as a five or ten year swap rate, might better reflect long-term trends in interest rates. To ensure that the benchmark is more stable over time, it could be reset periodically, e.g. quarterly. Additionally, borrowers would all be subject to the same test interest rate floor, which would automatically move through time," the Reserve Bank says.
The debt serviceability restrictions the Reserve Bank is consulting on would be macro-prudential tools alongside the restrictions on high residential mortgage loan-to-value ratios already in use.
"We use macroprudential tools to reduce the financial stability risks associated with 'boom-bust' cycles in the economy. This in turn helps us to meet our statutory purpose of 'promoting the maintenance of a sound and efficient financial system'. Our most commonly used macroprudential tool is loan-to-value ratio (LVR) restrictions. These measure how much a bank lends against mortgaged property, compared to the value of that property," Bascand says.
"Although the financial system remains strong and banks are well-capitalised, we are concerned that the combination of very high debt levels and unsustainable house prices poses financial stability risks, particularly if current high-risk lending flows remain unchecked. Adding more options to our macroprudential toolkit will help us to address these risks if needed," Bascand says.
"Our initial assessment indicates that DTI restrictions are likely to be more effective than test rate floors in supporting financial stability and sustainable house prices. DTI limits link credit availability to income growth and can therefore be more effective in constraining debt levels over a longer period compared to other macroprudential tools. DTI restrictions are likely to take six to nine months to implement, while interest rate floors could be deployed faster, making them a useful interim measure."
"DTI restrictions can also be calibrated to minimise impacts on first-home buyers. This would align with the formal direction issued to us by the Minister of Finance and with our Memorandum of Understanding on macroprudential policy."
The RBNZ's attempts to add a DTI tool to its macro-prudential toolkit date back to at least 2016, but were previously stymied due to politicians' concerns about the tool's potential impact on first home buyers. The central bank previously consulted on the potential introduction of a DTI tool in 2017.