Personal Finance
/
analysis
ASB trims its two year fixed home loan rate by 20 basis points to 4.15% as wholesale swap rates make a similar move down. And the CCCFA rules start to bite at loan demand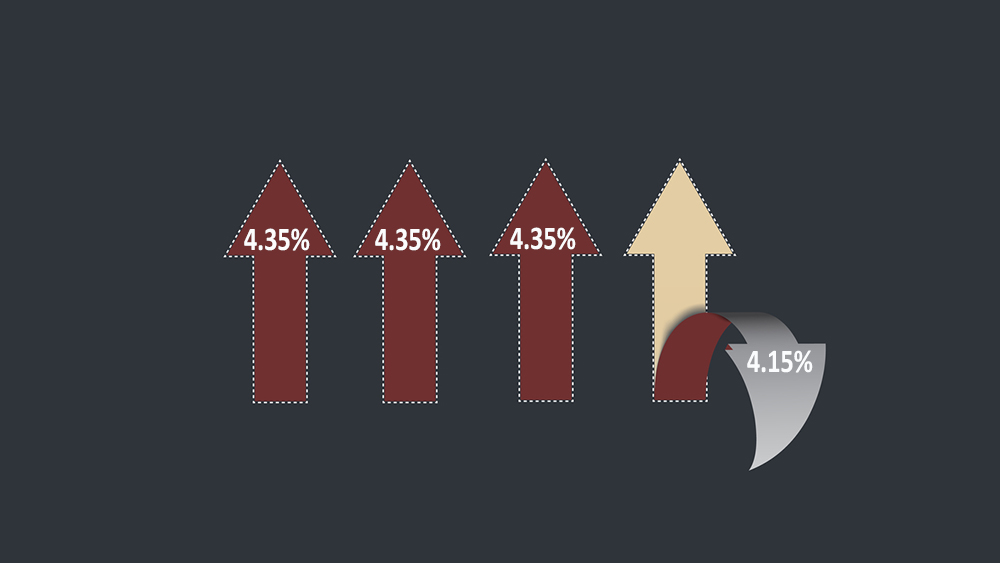 After a long series of rises, today we can report a retracement.
ASB has cut 20 basis points from its 4.35% two year fixed home loan rate, taking it down to 4.15%.
This is the only rate it has adjusted on its website - so far.
But that is enough to give it a noticeable advantage over all its rivals, especially its main rivals.
This also comes at the time the new Credit Contracts and Consumer Finance Act (CCCFA) rules start to bite, on top of a range of other measures all designed to restrain housing demand.
Lower demand for housing may be happening quite quickly now, and it is perhaps not surprising that mortgage rates are suddenly turning lower is an end of year scramble for mortgage business.
ASB's rivals are likely to follow soon.
At the same time, wholesale swap rates have stopped rising. The two year swap rate was 2.25% in early November when the 2 year fixed rate was 4.15%. The swap rate rose +20 bps to 2.45% by November 22, and the mortgage rate rose to 4.35%. Now, the swap rate is back at 2.25%, and ASB's 2 year fixed offer has reduced to 4.15%. From the wholesale rate view, these changes make bush sense
One useful way to make sense of these changed home loan rates is to use our full-function mortgage calculator which is also below. (Term deposit rates can be assessed using this calculator).
And if you already have a fixed term mortgage that is not up for renewal at this time, our break fee calculator may help you assess your options. But break fees should be minimal in a rising market.
Here is the updated snapshot of the lowest advertised fixed-term mortgage rates on offer from the key retail banks at the moment.
Comprehensive Mortgage Calculator