Personal Finance
/
analysis
BNZ joins ANZ pushing fixed home loan rates higher as the relentless rise in wholesale rates compresses bank margins faster than some of them are responding. Westpac raises rates too but by less
[updated]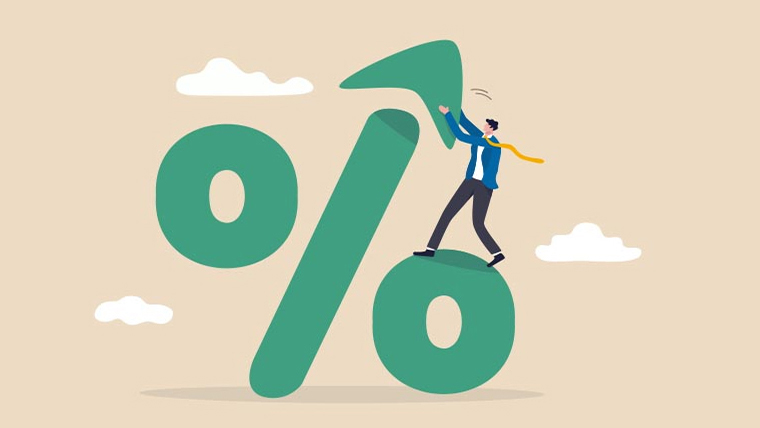 Hard on the heels of sharp benchmark bond yield rises overnight, BNZ has announced new higher fixed home loan rates, matching some of the new higher ANZ rates in the heart of the competitive zone in their rate cards.
BNZ have gone from having some of the lowest big bank rates in the 12/ 18 / 24 month portion of the market, to now having the equal highest.
Their one year fixed carded rate is up +56 bps to 4.55%. Their 18 month is up +55 bps to 4.90% and their two year carded rate is up +56 bps to 5.25%. ANZ no longer has these levels on their own.
Given the speed and relentlessness of recent swap rate hikes, it won't be long before all the other big banks join them.
BNZ did not announce term deposit rate increases at the same time.
The one thing this latest hike shows is that Westpac now has the lowest rates, and by some margin. Westpac's advantage at the time this item is published is 56 bps at the one year term, and significant across all terms. It is unlikely a position they can hold much longer given the margin compression this requires in the face of those sharp wholesale rate rises.
Update: Westpac has raised most home loan rates by +20 bps. After this update, they remain aligned with ASB and Kiwibank for many key rates, but lower than ANZ and BNZ. They did not raise term deposit rates.
Since the beginning of March, wholesale swap rates have risen more than +80 bps. Since the beginning or April they are up more than +25 bps. And given the further push higher overnight, those rises are sure to build by the end of today's financial market trading.
One useful way to make sense of these changed home loan rates is to use our full-function mortgage calculator which is also below. (Term deposit rates can be assessed using this calculator).
And if you already have a fixed term mortgage that is not up for renewal at this time, our break fee calculator may help you assess your options. But break fees should be minimal in a rising market.
Here is the updated snapshot of the lowest advertised fixed-term mortgage rates on offer from the key retail banks at the moment.
Fixed, below 80% LVR
6 mths
  1 yr  
18 mth
 2 yrs 
 3 yrs 
4 yrs
 5 yrs 

as at April 20, 2022

%
%
%
%
%
%
%
 
 
 
 
 
 
 
 
ANZ
4.65
4.55
4.90
5.25
5.55

6.35

6.45

4.49
4.19
4.75
4.95
5.29
5.89
5.99
4.39


+0.20

4.55




+0.56

4.90


+0.35

5.25




+0.56

5.45


+0.20

5.79


+0.19

5.99


+0.19

4.45
4.19


+0.20

 
4.85
4.99
5.45
5.79
4.39
4.19


+0.20

4.69


+0.20

4.99


+0.20

5.29


+0.20

5.59


+0.20

5.69
 
 
 
 
 
 
 
 
Bank of China 
4.15
4.05
4.35
4.55
4.75
5.15
5.35
China Construction Bank
4.15
4.25
4.50
4.90
5.20
5.65
5.90
Co-operative Bank

[*=FHB]

3.89
3.79*
4.49
4.79
4.99
5.45
5.79
Heartland Bank
 
3.49
 
4.05
4.25
 
 
HSBC
4.09
3.95
4.54
4.79
5.19
5.39
5.69
ICBC 
4.15
3.99
4.35
4.50
4.85
5.05
5.25
  
4.49
3.99
4.39
4.55
4.69
5.19
5.55

 

3.95
3.95
4.55
4.85
4.99
5.45
5.65
Comprehensive Mortgage Calculator