Personal Finance
/
analysis
Westpac pushes through its third interest rate rise for home loans in April, but ends up with the most competitive card for key terms among the main banks. It raised its term deposit rates at the same time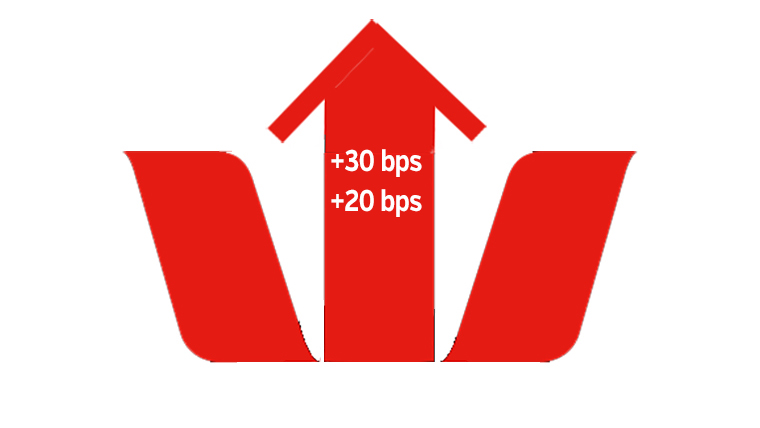 Westpac has jumped in with another home loan rate increase, pretty much matched in their case with across-the-board term deposit rate increases.
This is the third rise from them in April. The first was on April 7, the next on April 20, and now a week later today's next move up.
The net effect is that Westpac's one year rate is up +80 bps in April alone, their two year rate is up +40 bps in the month.
However, these rises take them to the lower band of the rates being offered by the major banks for home loans. In fact for the four most competitive terms (1 yr, 18 mths, 2 yrs, 3 yrs), Westpac now has the lowest overall offer set. The highest is ANZ, Kiwibank is next, and ASB and BNZ are essentially tied. Of course, no borrower chooses all these terms, so competitiveness is more specific in individual cases.
And of course, most banks will match a key rival - if your financials are strong.
The weight banks now place on the strength of borrowers' financial positions is much greater given most bankers now expect to be having to deal with rising borrower stress in the next six months or so.
Since the beginning of March, wholesale swap rates have risen substantially and they are not showing any sign of slowing down. Almost a full +50 bps is priced in to financial markets for the May RBNZ OCR rate review.
One useful way to make sense of these changed home loan rates is to use our full-function mortgage calculator which is also below. (Term deposit rates can be assessed using this calculator).
And if you already have a fixed term mortgage that is not up for renewal at this time, our break fee calculator may help you assess your options. But break fees should be minimal in a rising market.
Here is the updated snapshot of the lowest advertised fixed-term mortgage rates on offer from the key retail banks at the moment.
Comprehensive Mortgage Calculator