ANZ economists now say the downturn in the housing market will come later - at the end of this year and into next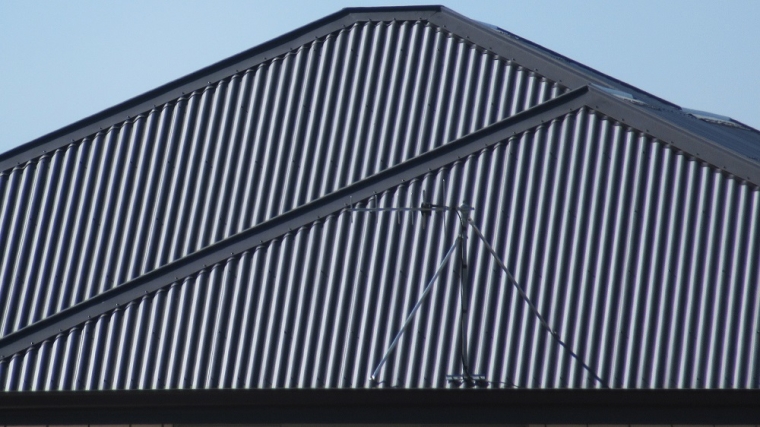 Economists at the country's largest bank say the fiscal support measures for the economy are doing the trick and they now see the downturn in the housing market coming later and being somewhat less severe than they earlier forecast.
Two months ago the ANZ economists were predicting house price falls of 10% to 15%, but with a risk they could fall by even more.
However, in the ANZ's latest Property Focus publication, chief economist Sharon Zollner, senior economist Liz Kendall and strategist David Croy said they now see house prices falling by 5-10%.
Additionally, this fall is now expected to occur a little later, with the brunt of the impact occurring at the end of this year and into next, once the labour market situation becomes clearer.
"This is a smaller fall than we previously feared, with a less aggressive subsequent rebound," they say.
"We aren't ruling out a larger fall; there are clearly significant downside risks. But we are now more comfortable that stimulus is providing support, and a bigger drop may be avoidable."  
The economists say their central view is still trends in the housing market have dramatically changed, and that this will weigh on prices.
"But we now assume more of an offsetting impact from policy supports. Temporary boosts to cash flow like the wage subsidy and mortgage deferment schemes will end, but house prices tend to be quite persistent, so this boost will linger. Meanwhile, low (and potentially even lower) interest rates will be with us for a while yet, especially given our expectation that QE [Quantitative Easing - money printing] will increase to $90bn at the August [Reserve Bank Monetary Policy Statement]."
At the moment the RBNZ's Large Scale Asset Purchase (LSAP) programme, or QE, is set at $60 billion.
The ANZ economists say if the housing market drops by more than they currently expect they think the RBNZ will "pull out all stops to shore up the outlook".
"In fact, we cannot rule out the RBNZ deploying a negative OCR [Official Cash Rate] if the outlook was deemed bad enough and the associated risks worth taking."
At the moment the OCR is at 0.25% and when dropping it to that level from 1.25% in March the RBNZ indicated it would leave it unchanged at that level for 12 months. At the time it ruled out using negative interest rates because some bank systems simply were not prepared for this, but subsequently the central bank has refused to rule out taking the OCR negative at some point and it has asked all banks to have their systems able by the end of this calendar to handle negative rates.
"A negative OCR could unhelpfully impair credit supply," the ANZ economists say.
"However, such a tightening would potentially be concentrated in riskier sectors, like business and commercial property lending. This could be bad for investment but not necessarily such a headwind for the residential property market.
"A negative OCR would lower mortgage rates and boost asset prices, which would likely lead to net positive impacts on the housing market if deployed, providing eventual support in the event of a sharper correction. " 
The economists say their expectation that we may see a smaller house price fall than previously assumed will mean consumption may be slightly stronger than otherwise, but still weak.
"House prices affect household spending through impacts on net worth, confidence, and durables purchases associated with house sales. Spending is expected to be tempered by these effects in the period ahead.
"More striking is the impact that a weaker housing market could have on new home building and renovations, both of which tend to be spurred by developments in the existing property market. New home building is expected to drop – potentially quite sharply – from its recent highs.
"The extent of this impact is highly uncertain, depending on how housing market and other domestic economic developments evolve, and the degree to which new home building by the Government takes up some of the slack.
"Reflecting this weak outlook, confidence and profitability expectations amongst builders are very poor. For these firms, and those in the retail sector, the outlook for the housing market will have a significant bearing on profitability.
"And with housing a bellwether of the domestic cycle, other industries will not be immune should the housing market take a significant hit. We continue to expect that GDP will contract 7-9% this year.
"However, the outlook remains highly uncertain, and a better house price outlook tempers some of the downside risk we see around this forecast."