ASB economists see single figure house price inflation by the end of next year; rents are now running hot in tandem with house prices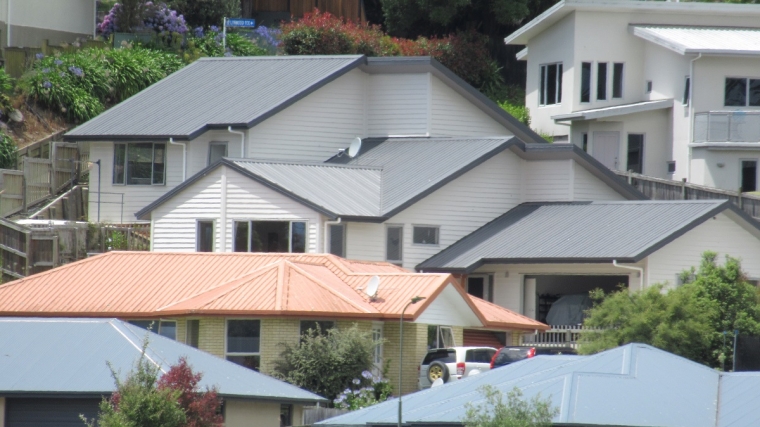 The momentum under house prices is "finally peaking", ASB economists say - but rental prices are now running hot too.
In the latest issue of ASB's monthly Home Economics publication, ASB senior economist Mike Jones says after "dining out" on 2020's stimulus, the housing market is adjusting to reduced fiscal support and the fact mortgage rates are "about as low as they will go".
"Credit conditions are also tightening, particularly for investors, as LVR [loan to value ratio] restrictions return. Housing market activity and the pace of price gains will thus likely slow in coming months."
But this doesn't mean the housing upturn is over, Jones says. He expects house price inflation "to hold a double-digit pace" over the remainder of the year, with 15% price inflation for the year to December. By June 2022, however he is predicting 8% price inflation. 
"The outlook for 2022 is really about how quickly the residential construction boom can restore some balance to the market. Our view is that rising supply and eventual modest increases in mortgage rates will pull annual house price inflation back down to single-digit levels. At this stage we don't expect outright declines in prices."
Jones says its "notable" that now alongside rapidly rising house prices, rents are now also lifting fast.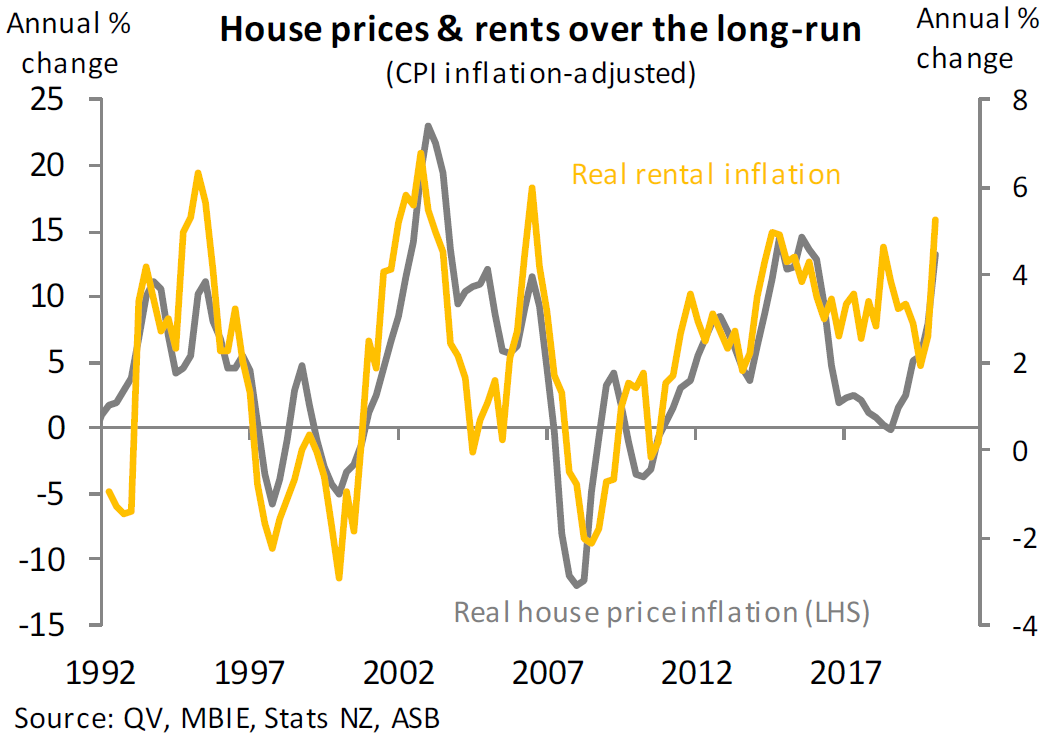 "Our smoothed measure of such, based on MBIE [Ministry of Business, Innovation & Employment] bond data shows annual rental inflation running at almost 7%.
"There's massive variability across regions – as shown in our Regional Heatmap [see below] – but six of the 15 regions we monitor are currently experiencing double-digit annual increases in rents."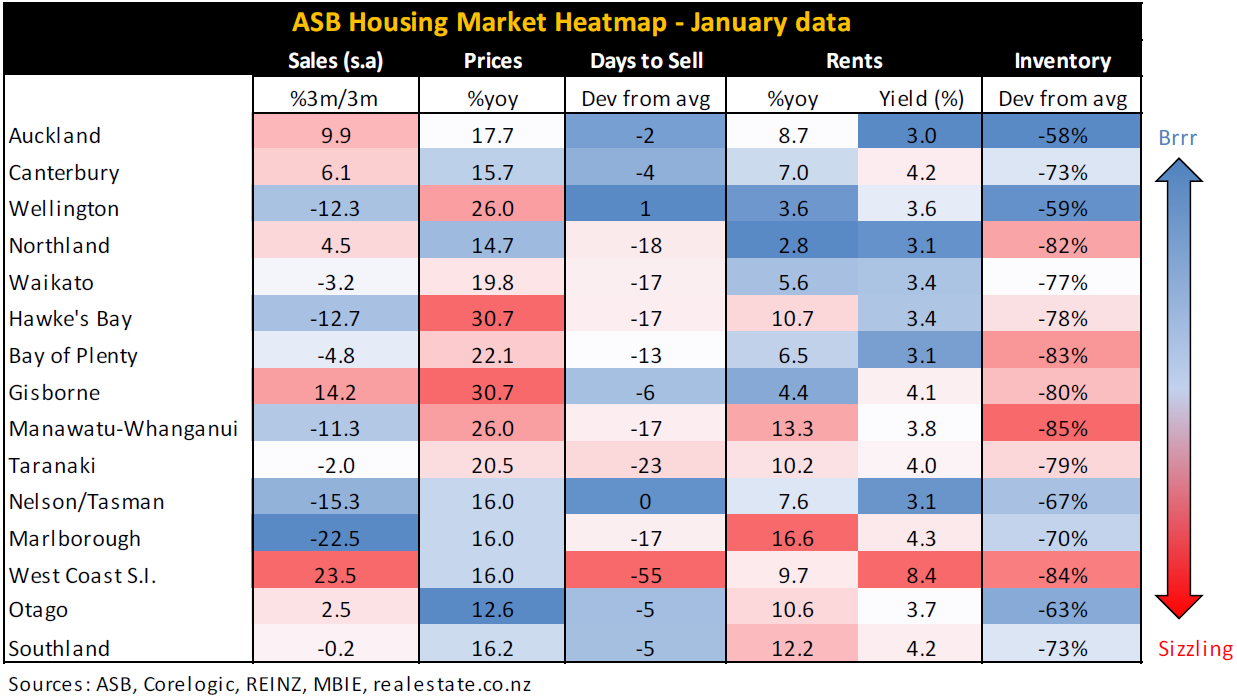 He says the factor common to both soaring rental and house price inflation is a housing stock that is still running short of demand. 
"We think it will be late 2021 before the supply response underway starts to restore some balance to the housing market. This is implicit in our forecasts for house price inflation to cool back to single-digit levels over 2022. Will we see house price declines? At this stage we don't think so. In our view it would take a much more aggressive either supply response or interest rate shock relative to our what we are forecasting for house prices to start falling in the next couple of years. Valuation metrics are very stretched though, so the risk has risen."
Jones says developments in interest rate markets in 2021 have seen the ASB economists "grow more confident" that the NZ house price impulse is peaking.
"There's not a lot more juice left in the mortgage rate pipe in our view.
"We find changes in mortgage rates tend to flow through to house prices with around a two-quarter lag. Our simple mortgage rate model has actually done a good job of predicting short-term house price movements lately."
He says the big fall in mortgage rates in the June 2020 (lockdown) quarter went on to produce "a large house price impulse" two quarters later in December. More recent, smaller, mortgage rate falls are expected to proffer some support for house prices over the coming three to six months. 
"But that might be about it. Wholesale interest rates are now soaring as financial markets factor in a brighter 2022 with vaccines, above-trend global growth, and less working-from-home-while-trying-to-get-kids-to-do-schoolwork. We think this trend for higher wholesale rates is here to stay. This being the case, the days of ever-lower mortgage rates are numbered. Our forecasts have fixed mortgage rates starting to turn gently higher from late 2021 (see below), removing what has been a key source of support for the housing market over the past 12 months."