Amount borrowed for mortgages grows at fastest annual rate for over seven-and-a-half-years; more mortgages on floating and short fixed terms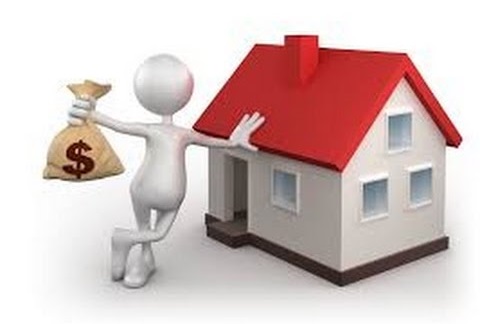 By David Hargreaves
The annual rate of growth in mortgage borrowing has topped the 8% mark for the first time since June 2008 as the Kiwi appetite for borrowing to buy houses shows no signs of abating.
And while clearly the low interest rates are encouraging the surge in borrowing, the more recent falls in rates and uncertainty about future rate movements seem to be encouraging borrowers into short term fixed mortgages - and even into the recently out-of-vogue floating mortgages.
The latest figures, collected by the Reserve Bank, show that the total amount of borrowed mortgage money in the country stood at $215.687 billion as at March, up from $214.207 billion in February and $199.693 billion as of March 2015.
Separate figures also collected by the RBNZ have shown a sharp spike in the amount of mortgages on floating rates as well as those on fixed terms of less than a year.
In terms of total household claims, which also include consumer credit - but are mainly mortgages; these increased by a seasonally adjusted 0.6% in March. It's the fifth consecutive monthly increase of that magnitude and you have to go back to April last year to find a smaller monthly increase (it was 0.5% that month).
On an annualised basis, the total household claims figure increased 7.7% (also the highest rate of increase since June 2008) to $231.071 billion, up from $229.731 billion in February and $214.629 billion as of March 2015.  
These figures come out as concern about the overheating house market, particularly in Auckland, steps up. 
The RBNZ had kept fingers crossed that its new borrowing restrictions applying to Auckland investors from November would rein things in. But after a very brief pause the market, as shown by March's sales figures, reignited.
The RBNZ's relatively recently introduced mortgage by borrower type figures for March showed that housing investors, after pulling back at the time the new lending restrictions were introduced, surged again to a new high of over 35% of the more than $6.5 billion borrowed in total during the month.
Unsurprisingly, household debt ratios are rising, which will be concerning the RBNZ. The most recent figures on this showed that the household debt to income ratio has hit a new high of 162%. Westpac economists recently cautioned that the surge in borrowing that's seen levels of household indebtedness hit these new highs could ultimately produce a "drag on economic growth" as the debt is repaid.
ASB economist Kim Mundy, while noting that housing credit remained "very strong", also observed that the rate of household monthly credit growth (seasonally adjusted) had remained steady over the last few months, "but we expect this to slow over the remainder of the year".
"However, while we expect housing credit growth to peak soon, the tentative re-acceleration of Auckland's housing market could delay the peak and limit the extent of slowing."
She said the "shift in mortgage duration preferences" remained evident.
The latest RBNZ figures show that the amount on floating mortgages spiked up to $51.402 billion in March from $50.631 billion in February in what was the largest monthly rise since 2012 when floating mortgages were the preferred method of borrowing. An even bigger spike was seen in the under 12 months fixed amount, which climbed to $80.316 billion from $76.806 billion in February.
Elsewhere in the latest sector credit figures, business borrowing, which has been really quite volatile in recent months, had another mini-surge in March, rising to $90.695 billion from $90.134 billion in February, though the annual rate of growth slowed to 5.3% from 6.8% as of a month earlier.
Agricultural debt, being closely watched because of the global downturn in dairy prices, again climbed to a new high of $59.372 billion in March from $59.014 billion a month earlier.
However the annual rate in growth is continuing to ease, to 8.2% from 8.6% the previous month and a recent high of 9.3% seen in September 2015.
*This article first appeared in our email for paying subscribers. See here for more details and how to subscribe.