Reserve Bank points to housing and dairy as increased risk factors but stops short of introducing any new macro-prudential measures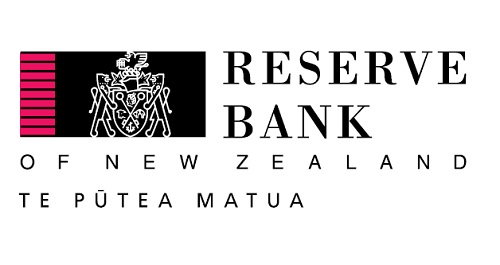 It's looking increasingly likely that New Zealand will introduce debt-to-income ratios to curb the housing market.
The Reserve Bank says risks to financial stability from the housing market and the dairy sector have increased, but it has stopped short for now of introducing any new macro-prudential measures.
However, in the press conference given by Reserve Bank Governor Graeme Wheeler and Deputy Governor Grant Spencer after release of the bank's latest Financial Stability Report, there were clear indications given that further measures are under consideration.
Specifically mentioned were debt-to-income ratios, which were introduced in the UK. The RBNZ has been collecting information on the subject. Significantly, Treasury has already signalled enthusiasm for such a policy. Such ratios are not currently in the 'macro-prudential toolkit', so, would have to be approved by Finance Minister Bill English. But given that English's own department has already spoken out in favour, this would appear to be a formality.
Neither Wheeler nor Spencer would be drawn on when new macro-prudential measures might be announced.
The comments given in the press conference went rather further than the RBNZ's FSR document.
"I think it is fair to say we are becoming increasingly concerned about the Auckland housing market," Wheeler said.
"...Investor activity is driving a lot of that market." He said in the past three months 42% of Auckland housing transactions were driven by investors, while for the rest of New Zealand it was about 40%.
"So, would we look at further macro-prudential? Yes, we are."
He said more analysis was needed, but indicated more data from smaller banks would now be collected regarding debt-to-income ratios.
Specifically asked about debt-to-income ratios, he said: "It is something we would look at. It has been successful in other countries, particularly the UK."
Spencer said the debt to income issue was "definitely a relevant area".
The Kiwi dollar initially jumped by half of an American cent when the FSR was released, as the market took the non-announcement of new measures as reducing the chances that the RBNZ will cut interest rates at its next Official Cash Rate review in June. However, a short time ago the dollar had retraced some of its gains and was up about a quarter of a cent, at just under US68c.
On the rising house market, Spencer said the central bank was "closely monitoring developments to assess whether further financial policy measures would be appropriate".
On the dairy sector, Spencer said the level of problem loans was expected to increase significantly over the coming year, "although we expect that dairy losses will be absorbed mainly through reduced earnings" by the banks.
Spencer, said that in the banking system capital and liquidity buffers were strong and profitability was high. "However, the system faces challenges.  Internationally, credit spreads have widened, placing upward pressure on the cost of funds for New Zealand banks."
While there has been speculation in the past week that the RBNZ would take more steps against the housing market, the central bank had indicated it wanted to see meaningful housing data from March and beyond before deciding whether the restrictions it imposed on Auckland investors late last year needed further following up on. It is unlikely therefore the RBNZ has had enough time to pull anything together at this stage - but the probability of more measures being applied later this year against particularly the Auckland market has been heightened by today's statement. 
There will now be further interest to see whether the Government does something more to support the housing situation in its May 26 Budget.
In a note headed: 'Kicking for Touch', ANZ chief economist Cameron Bagrie and senior economist Philip Borkin said it seems inevitable that the RBNZ will need to do more on the macro-prudential policy front with regard to housing.
"There remain significant conflicts between its inflation and financial stability mandates, given clear re-leveraging behaviour (from already extended levels)," they said.
"Interest rates need to be lower according to global currency market themes, but higher with respect to housing – so a wedge needs to be driven between retail and wholesale rates.
"The RBNZ looks to have kicked the issue to touch for the time being, but we suspect it to return later in the year."
This is the RBNZ's latest Financial Stability Report statement:
New Zealand's financial system is resilient and continues to function effectively, but risks to the financial stability outlook have increased further in the past six months, Reserve Bank Governor, Graeme Wheeler, said today when releasing the Bank's May Financial Stability Report.

"Although New Zealand's economic growth remains solid, the outlook for the global economy has deteriorated. Despite highly accommodative monetary policies and low oil prices, growth is slowing in a number of trading partner economies.

"Dairy prices remain low with global dairy supply continuing to increase. Many farmers now face a third season of negative cash flow with heavy demand for working capital.

"Imbalances in the housing market are increasing with house price inflation lifting again in Auckland, after cooling in late 2015 and early 2016 following new restrictions in investor loan-to-value ratios and government measures introduced in October.

"House prices have also begun increasing strongly in a number of regions across New Zealand, although house prices outside Auckland are generally much lower relative to incomes.

"The Bank remains concerned that a future sharp slowdown could challenge financial stability given the large exposure of the banking system to the Auckland housing market. Further efforts to reduce the imbalance between housing demand and supply in Auckland remain essential. This includes measures such as decreasing impediments to densification and greenfield development and addressing infrastructure and other constraints to increased housing supply."

Deputy Governor, Grant Spencer, said: "In the banking system capital and liquidity buffers are strong and profitability is high.

"However, the system faces challenges. Internationally, credit spreads have widened, placing upward pressure on the cost of funds for New Zealand banks.

"The level of problem loans in the dairy sector is expected to increase significantly over the coming year, although we expect that dairy losses will be absorbed mainly through reduced earnings.

"While the moderation in house price inflation has been transitory, the LVR restrictions have substantially reduced the proportion of risky housing loans on bank balance sheets. This is providing an ongoing improvement to financial system resilience.

"The Reserve Bank is closely monitoring developments to assess whether further financial policy measures would be appropriate.

"The Reserve Bank continues to make progress on key regulatory initiatives. Consultation papers on proposed changes to the outsourcing policy for banks and on changes to bank disclosure requirements will soon be released. A consultation paper has also recently been released on crisis management powers for financial market infrastructures."