ANZ economists say the third food safety issue for the NZ dairy sector in three years sees the country's reputation risk being sullied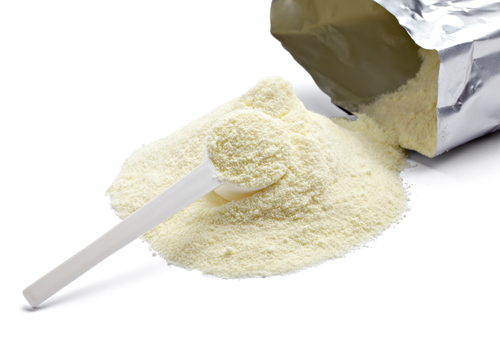 There are becoming too many instances of New Zealand "shooting itself in the foot" when it comes to global trading opportunities, ANZ economists say.
Economists are are still trying to get their heads around what the Fonterra scare means, with further weakness in the Kiwi dollar seen as possible, but ramifications for economic growth seen as potentially slight. Assuming the GlobalDairyTrade auction goes ahead this week, short-term pricing weakness is seen as likely
Among credit rating agencies contacted by interest.co.nz, Standard & Poor's said it had no comment as yet, while Moody's, which doesn't cover Fonterra directly, noted that Fonterra was important for the economy. However,  Steven Hess, Senior Vice President, Moody's Investors Service said the effect on the sovereign rating was "only indirect, and thus has no impact on New Zealand's Aaa sovereign rating".
However, ANZ chief economist Cameron Bagrie and rural economist Con Williams said New Zealand's reputation risked becoming "sullied".
"This is the third food safety issue for the NZ dairy sector in six years. That's cannon fodder for NZ's competitors who are jostling for market position," they said.
"We're seeing too many instances of NZ shooting itself in the foot in the execution arena.
"The opportunities side of the China story et al, such as the structurally increasing demand for protein, are well documented. Our concerns centre on our ability to embrace the opportunities and implement and execute clear and concise strategies to unlock them.
"The past six months have seen instances of invoicing issues (kiwifruit), meat stuck on wharves (certification issues), and now this in the dairy arena. It's the across-the-board failure to execute in a number of sectors that's troubling us," the economists said.
"It's failure on the execution side as opposed to any lack of opportunities that risks holding NZ.Inc back."
They said that NZ should be wary of having too many eggs in the dairy basket, while instances such as this should harden the Reserve Bank's resolve in regard to financial stability, and implicitly, the amount of leverage within the economy.
"You need a "buffer" within your balance sheet to absorb the adverse."
'Clearly negative'
BNZ economist Doug Steel said the latest safety issue was "clearly negative" for the NZ economy.
"Just how much is very difficult to gauge. The impact will depend on the response from Fonterra, authorities and other interested parties. However, in principal, the real economy impact should be short lived," he said.
"Perhaps, more importantly, the events of the past few days are a stark reminder of New Zealand's increasing vulnerability to a single product and to a single export destination.
"We are not changing our economic forecasts at this point, although we will stay put on the upgrade to our economic growth forecasts we were considering until the dust settles," Steel said.
He said the BNZ would not be changing its interest rate forecasts either.
Contamination fallout
"The fallout from the contamination issue is a very important one to monitor going forward. Any lingering major concern about the quality of NZ's food production could have far reaching economic implications, given food's large share of the nation's exports. By the same token, it is worth noting that the DCD-residue issue back in January receded relatively quickly. There is a chance that this does the same."
Westpac Senior market strategist Imre Speizer said further reaction in the financial markets from that already seen was possible but would depend on the nature of fresh information that unfolds.
"Indeed, reaction reversals are possible if the scale of the issue is less than media reports initially implied."
But he said that assuming some exports were affected for a significant period, the New Zealand dollar should weaken and NZ long-maturity interest rates should rise, "all else equal".
Risk premium
"The latter is because an additional risk premium would be incorporated into NZ interest rates. The implication for short-maturity interest rates is ambiguous. In the near term, a knee-jerk market reaction lower is to be expected, but beyond that the lower NZD could also have positive [ie upward] implications for inflation and the [Official Cash Rate]." 
Fund managers Harbour Asset Management said in a research paper that falls in the value of the dollar so far could be seen as a "marginal reaction", which highlights that for now the market is "relatively sanguine regarding this issue being resolved".
"To the extent that the contamination issue expands, we could expect the kiwi dollar to take a more significant role in alleviating some of the impact of a probable fall in dairy export revenues," the paper said.
"On the impact on bond and fixed interest markets, it will depend on whether the threat to NZ's export income (taking into account quantity and price impacts through a lower currency) is material enough to effect overall growth.
Shock absorber
"This is very hard to judge so soon, and will depend in part on how much the currency works as a shock absorber. The NZ equity market has also been riding high, supported by strong real GDP growth. A lower kiwi dollar would support companies with foreign exposures, while global investors are unlikely to be that phased provided economic growth continues to be robust."
ASB chief economist Nick Tuffley said that trade bans and product recalls were a "necessary and understandable precautionary move".
"NZ has entered the low part of the dairy production season so output for export will be low. This should mitigate the immediate impact on trade of any ban(s)."
There was likely to be some short-term "reputational damage", however, given the extent to which the issue has been reported globally and in China.
Focus on safety
"There is the potential for greater focus by customers in the short term at least on NZ food safety, and the possibility of more rigorous inspections/quality assurances."
Tuffley estimated that any trade ban by China would have a modest negative impact on third quarter dairy export values of minus-6%, "although the persistence of this effect would depend on how long the ban was to last for".
"However, to the extent there would be little impact on milk production volumes itself the ban would likely lead to a build-up in dairy inventory levels, with the effect on Production GDP likely to be minimal."
There was though the potential for a negative effect to come through if Fonterra were to receive lower prices for its dairy products relative to other first-world producers - and export income would be earned later.
But he noted that given Fonterra has such a substantial market share in global dairy supply, there may be limited ability for manufacturers/ consumers to sustainably substitute to other dairy supply sources.
"If there was any upward pressure on the price of other supply sources that would also likely limit the willingness to substitute to other dairy supply sources."
Unclear longer term
The longer term impacts of the issue were unclear at this stage, Tuffley said.
"Any precautionary trade bans could well be lifted soon if it is clear the incident is an isolated one. Trade impacts would be larger if restrictions on NZ product were in place around the peak of the NZ season late in the year when monthly exports are roughly double what they are over August and September.
"Even so, dairy products can be stockpiled and sold at a later date, a further mitigant to any short-term trade impacts."
But what would be important in the longer term was the extent to which Fonterra and NZ as a whole could provide reassurance over the quality and safety of NZ food exports.
High sensitivity
"In the Chinese market in particular, sensitivities to potential contamination are high given the 2008 Sanlu melamine scandal. It is also important to note that NZ supplies the world with around a third of globally-traded dairy products. It will be very hard for countries with a shortage of their own production to substitute away from NZ-sourced product. Even in China's case, the extent to which China relies on NZ to make up shortfalls is very high." 
ANZ's Bagrie and Williams said assuming the GlobalDairyTrade auction does proceed this week, the "forward curve" for prices should be watched closely.
"Expect prices for near-term delivery to be soft, but if long-dated delivery contracts hold up, this indicates confidence that this should blow over relatively quickly."