Fonterra's $4.60 milk price forecast under pressure as Whole Milk Powder prices slide another 11%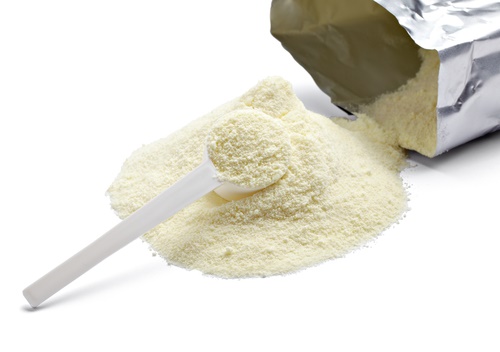 By David Hargreaves
Fonterra's forecast milk price of $4.60 per kilogram of milk solids for its farmers is looking under renewed pressure after another sharp fall in global dairy prices overnight.
The third consecutive fall in prices saw the GlobalDairyTrade Index drop another 7.9%. It's now fallen a cumulative 17.3% in the past three auctions after four consecutive auction gains had seen it rise 62.8% from the lows reached on August 4. The index is now just 34.6% above those lows.
But the news is rather worse in the key Whole Milk Powder prices, which slumped 11% overnight to an average $2148 per metric tonne. These prices are now down 23.9% since October 6. A large part of the 77.6% gain in WMP prices from the lows of August 4 has been eroded, with prices as of last night now just 35.1% above the August lows.
Fonterra was sticking with its $4.60 milk price forecast when it gave a market update earlier this week, which included lifting the potential dividend payout by 5c. Fonterra will have known at that stage that this week's auction results would not be favourable, as NZX Dairy Futures trading had pointed to further falls. But chairman John Wilson said the co-operative was still looking for a move up of dairy prices in the first half of 2016 - and the $4.60 forecast was based on that continued expectation.
AgriHQ dairy analyst Susan Kilsby said the NZX Dairy Futures market shows very little upside for dairy commodities through to the end of the 2015-16 dairy season, with WMP prices now only expected to reach US$2400/t by July 2016, after having fallen US$400/t in the past fortnight.
"The current outlook for the dairy markets means Fonterra's milk price forecast of $4.60/kgMS is now under considerable pressure," Kilsby said.
"At present buyers are generally well stocked and have ample supply options for dairy commodities. Therefore we currently see very little urgency from buyers. The drop in milk output from NZ in recent months has been matched threefold by the increase in production from Europe. Until global milk supplies drop further, prices are expected to remain soft."
ANZ senior economist Mark Smith said the low run of dairy prices "looks set to consign the dairy sector to another dismal season and the key for Fonterra's current $4.60/kg MS milk price forecast will be how long the current downtrend persists". ANZ has been forecasting a milk price for the season of $4.25-$4.50.
Westpac senior economist Anne Boniface noted that the Fonterra forecast was still contingent on some improvement in prices over the remainder of the season.
"This is something we continue to regard as likely – despite the direction of recent price moves. New Zealand dairy farmers are yet to feel the full brunt of an El Niño weather pattern but milk production (for Fonterra farmers at least) is already running 4% behind last season thanks largely to early culling of stock and reduced spending on supplementary feed. Fonterra continues to expect it will be down 5% over the full season.
"Reflecting this, and a change in mix of product offerings (amongst other things), Fonterra has continued to tweak its forecast of WMP offered on the GDT platform and expect to offer 5% less via this platform over the next 12 months than it was projecting a fortnight ago. While this appeared to do little to support prices in last night's auction, if El Niño does hit milk production, we suspect it will lead to a bounce in prices, albeit a temporary one." 
Westpac economists are currently picking a $4.50 milk price for the current season, which is the same as the BNZ.
ASB economists have tended to be about the most upbeat among the large bank economists and kept their milk price forecasts higher than others at a time when global prices were really plummeting earlier in the year. However, they've now dropped their milk price forecast as well, from $5 to $4.60.
"Although we expect prices to eventually end the season higher, these weak auctions have added up," ASB rural economist Nathan Penny said. He noted that the season was nearing the half way point in terms of auction volumes sold, with a little over 40% of WMP sold so far.
"As a result, we trim our 2015/16 milk price forecast by 40 cents to $4.60/kg. However, note our 2016/17 milk price forecast remains unchanged [at $6.50]. In other words, we continue to expect dairy prices to recover over 2016 and dairy's overall prospects remain positive. 
"This auction result reinforces our view that the Reserve Bank will cut [the Official Cash Rate] by 25bps [to 2.5%] in December.
"Moreover, we continue to see potential for further cuts over 2016."