Global dairy prices made a slight gain to end a run of four consecutive auctions worth of losses; Wholemilk powder prices did, however, claim a respectable 5.5% gain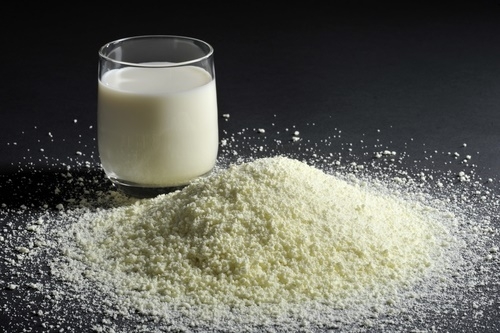 Led by a 5.5% gain in the key Wholemilk powder category, dairy prices snapped a run of four consecutive auctions worth of falls at the GlobalDairyTrade auction overnight.
The GDT Index edged up 1.4%, with an average price of US$2253 achieved. This is the first rise for dairy prices in 2016.
The average price of the key WMP lifted to US$1974, although the gains were actually not as strong as futures trading had suggested they would be - particularly in the longer-dated contracts.
Whether the overnight gains in prices will be sufficient to convince the market that Fonterra can make its forecast milk price of $4.15 per kilogram of milk solids this season is debateable. See here for the full dairy payout history.
After the fall in prices at the previous auction most economists were picking a final milk price below the current Fonterra forecast - as well as making downward revisions to their picks for next season.
ANZ senior economist Mark Smith said today that the overnight lift in prices was from low levels, with WMP prices about 40% lower than a year ago in US dollar terms and more than 30% lower in NZ dollar terms.
"With only four auctions to go before Fonterra's opening milk price forecast for 2016/17, it seems the opening number is likely be low – with a 'four' in front of it rather than a 'five' – weighing on the opening advance and farmers' cash flow for an extended period of time.
"Further declines in our terms of trade are coming, with more accommodative monetary conditions needed," he said.
ANZ economists changed their view of interest rates this week, saying they are now expecting the Reserve Bank to make two cuts to the Official Cash Rate this year, which would bring it down to a record low 2%. Only BNZ among the five biggest banks is now not currently predicting OCR cuts.
AgriHQ dairy analyst Susan Kilsby said while the latest auction result was "great news" for NZ's dairy farmers, a sustained price recovery was likely to be some way off.
"Overall market sentiment still remains very bearish as global milk production is still expanded and stocks of dairy commodities are building."
Kilsby said China was currently "a bright spot", as this market was expected to import a little more milk powder this year because imported product was substantially cheaper than producing milk in China. "But China alone is unlikely to soak up all the excess milk that will become available this year - hence a sustained price recovery is not expected to happen quickly."