OECD-FAO report suggests only gradual improvements in global dairy prices over next 10 years; Labour's finance spokesperson says dairy farmers won't see breakeven till 2019 at earliest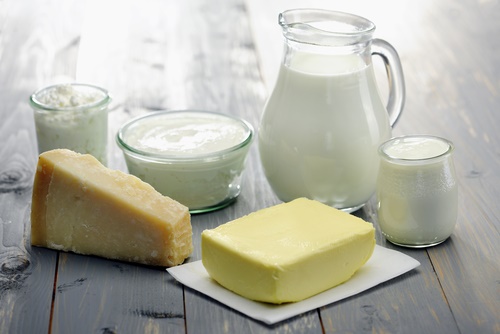 By David Hargreaves
A high-powered report outlining global agricultural prospects for the next 10 years sees only slow improvement in global dairy prices over that period - and no return to the highs of the recent past.
Labour's finance spokesperson Grant Robertson says the report suggests dairy farmers here won't reach breakeven till 2019 at the earliest and says there are serious implications for the dairy sector and economy.
The OECD-FAO Agricultural Outlook 2016-2025 and the accompanying more detailed break-out section on dairy  predict that over the next 10 years, it is expected that real dairy product prices "will increase slightly".
"Nevertheless, real prices will remain below average prices of recent years, but substantially higher than in the period before 2007," the report says.
Recent global dairy prices have remained flat at low levels, with the key Wholemilk powder price most recently averaging US$2079 a metric tonne. 
According to the OECD-FAO report, WMP prices averaged US$3647/t through 2013-15 - but the report doesn't see prices getting anywhere near that again in the next 10 years.
The report forecasts the price to hang around in the region of US$2600 till 2019, and gradually moving up to break the US$3000 mark by 2022, as shown in the below graph and abridged table underneath. Bigger versions are available here.
Robertson said that for dairy farmers to break even they need a whole milk powder price of "at least US$2650 a metric tonne" at current exchange rates.
"The OECD's forecasts push that break-even point back until 2019 at the earliest.
"This has serious implications for the dairy sector and the wider New Zealand economy - dairy's total direct and indirect contribution to the economy is at about 5 – 6 per cent according to Treasury analysis. Dairy farm debt has risen to close to $40 billion, and represents 10 per cent of bank's loan books.   
"In this scenario farmers will not be in a position to reduce debt anytime soon. In fact they will require significantly more borrowing for a sustained period, which banks may well have concerns about."
Lower for longer
The 'lower for longer' scenario portrayed by the OECD-FAO report squares with some research and projections that have been made in New Zealand too. ANZ economists warned just on a year ago that dairy farmers will get prices for their milk that are 5%-8% lower on an ongoing basis than they have been in the past.
The OECD-FAO report says that world milk production is projected to increase by 177 Mt (23%) by 2025 compared to the base years (2013-15), corresponding to an average grow rate of 1.8% p.a. which is below the 2.0% p.a. witnessed in the last decade.
"The majority of this growth (73%) is anticipated to come from developing countries, in particular India and Pakistan. This expansion of production is largely in fresh dairy products, which will grow at 2.9% p.a. in developing countries, and predominantly supply domestic markets. At the world level, production of the main dairy products (butter, cheese, SMP and WMP) is increasing at similar pace to milk production, albeit more slowly than that of fresh dairy products."
But in contrast, milk output growth is expected to be constrained in New Zealand, the largest milk exporter, compared to the previous decade, with growth slowing from 5.1% p.a. to 2.1% p.a, the report says.
NZ 'influenced by China'
"As the majority exporter of WMP, New Zealand was particularly influenced by China's sharp decrease in WMP imports leading to decreased producer prices. This, combined with adverse weather conditions and environmental constraints, has led to a reduced production potential. Most of the growth will come from a further increase in the dairy herd (1.6% p.a.) as the mainly pasture-based, extensive milk production system implies a continuation of low yield per dairy cow. Furthermore, due to rising prices for beef meat, non-dairy cattle will compete for land-use in the future."
Per capita demand for dairy products in developing countries is expected to grow consistently over the medium-term, supported by rising incomes and lower dairy prices relative to their 2013 peak.
"As seen in previous years there is a continued shift in dietary patterns away from staples and towards animal products, due to changes in diets. Strong consumption growth is expected across several markets in the Middle East and Asia, including Saudi Arabia, Egypt, Iran and Indonesia, with the per capita consumption of dairy products in developing countries growing between 0.8% and 1.7% p.a., the lowest growth being for cheese and the highest for fresh dairy products. In addition, per capita consumption in the developed world is expected to grow between 0.5% for fresh dairy products and 1.1% p.a. for SMP."
A key uncertainty
In terms of some of the uncertainties, the report says China's role as a key importer of many traded dairy products is a "key uncertainty" in the future developments of world dairy markets.
"China's domestic milk production has continued to increase, along with investments in processing capabilities. If China resumes imports at 2014 levels, this would have a significant impact on the markets for milk powders.
"On the other hand, China could become further self-sufficient, supplying much of its demand for dairy products domestically, although current low prices do reduce the attractiveness of investments in dairy processing."