Reserve Bank 'thematic review' to probe banks' problem loan identification and provisioning practices in the dairy sector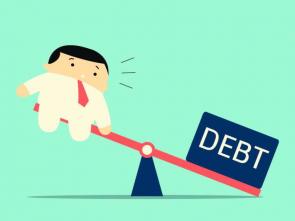 By Gareth Vaughan
The Reserve Bank says it plans to undertake what it terms a "thematic review" on problem loan identification in the dairy sector.
The prudential regulator sets out its plans on this in the introductory edition of its Banking Industry Update newsletter. The Reserve Bank says thematic reviews assess current or emerging risks within the banking sector, or focus on an area where there has not been regular supervisory activity.
"The topic for this year's thematic review is: "Problem loan identification, forbearance and provisioning practices in the dairy sector," the Reserve Bank says.
"Our objective is to better understand how banks are capturing and measuring dairy sector credit risk and how this translates into provisioning and forbearance practices. The review is limited to the industry's five largest dairy lenders [ANZ, ASB, BNZ, Rabobank and Westpac] and will require the banks to respond to a comprehensive questionnaire and provide supporting data."
"For the Australian subsidiary banks, we intend to collaborate with the Australian Prudential Regulation Authority (APRA) as part of this review and share relevant findings with them," the Reserve Bank says.
It has been well publicised that the dairy sector has been under the cosh with farmers facing their third consecutive season of below breakeven payouts. Against this backdrop provisioning levels and increases in bad debts have varied quite significantly across the major rural lenders.
In March the Reserve Bank reported back from stress tests of bank dairy lending saying banks faced posting losses of up to an average of 8% of their dairy loans, or about $3 billion, in the most extreme scenario. However, strong gains in the last three GlobalDairyTrade auctions are starting to put some optimism back into the sector. 
"We hope to finalise the review before Christmas and, as in previous thematic reviews, we will provide specific feedback as appropriate," the Reserve Bank adds.
*This article was first published in our email for paying subscribers. See here for more details and how to subscribe.